Hello everyone, it's Alex here! Welcome to the third installment of the "Get to Know the pi-top Team" series here on the pi-blog, where I'm interviewing some of the pi-top crew to get to know the people behind the magic!
I'm chatting with people from all areas of the company, in all corners of the world, to give you a better idea of how things work at pi-top. In #3, I interviewed the wonderful Marielle, one of our Content Specialists based in Louisiana. Read on to learn more about Marielle, her work at pi-top and what led her to us!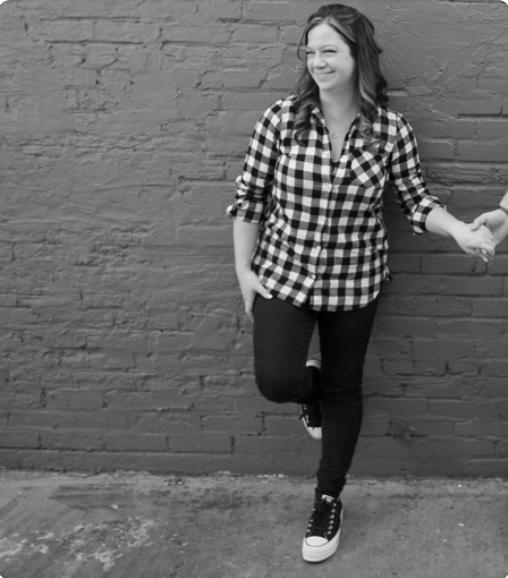 Marielle, our Content Specialist at pi-top.
A: Hey Marielle! Please could you introduce yourself and what you do at pi-top?
M: My name is Marielle and I am the Content Specialist at pi-top. If you take a look around our Further website you'll see many of the courses and challenges that I've created.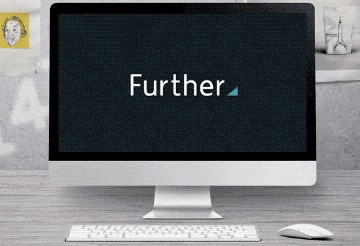 pi-top's Learning Management System 'Further'.
As a previous educator, it is important to me that teachers feel comfortable and confident when using our products and content in their classrooms, so another large part of my job is creating teacher guides (better known in the education world as lesson plans). I also do some odds and ends like webinars, demos, training, and really fun projects for our marketing department.
A: So, What does your average day look like?
M: I create projects, sprinkle in electronics/robotics and code, and then from that bring my courses and challenges to life. I also get to zoom with interesting people across the world, like yourself!
A: What led you to a career in this kind of content creation?
M: In 2017, I was awarded 10 CEED units through a grant which allowed me to become a pi-top Champion Teacher. This opportunity provided the chance to get to know some of pi-top's employees and share exciting things I had my students work on in Engineering class.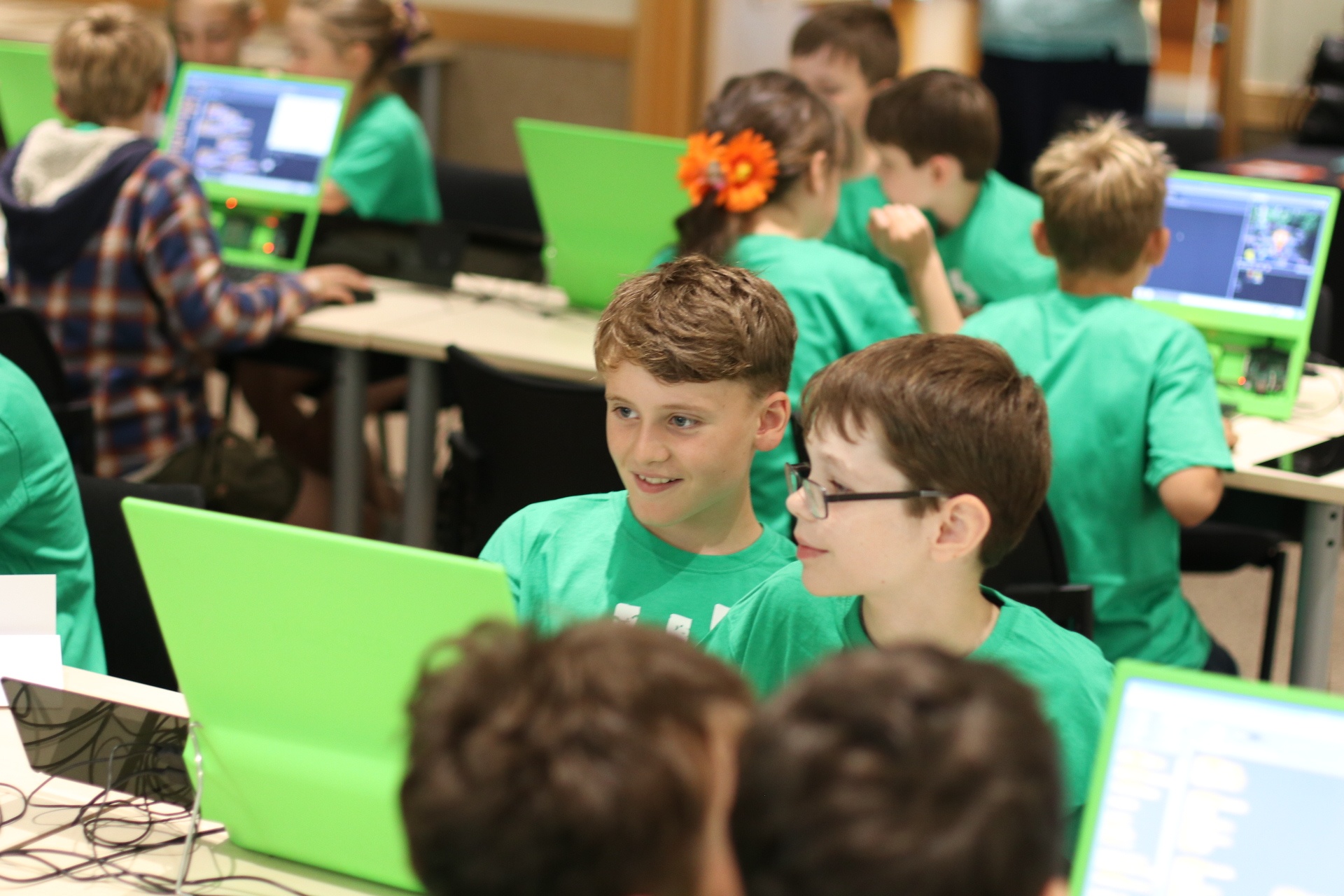 Another Computer Science club similar to Marielle's, using our legacy product: the pi-top CEED.
Fast forward to 2020 when pi-top was looking for content developers, one of those people I'd met years ago reached out and asked if I would mind writing some challenges. It only grew from there and I started working full time at pi-top in June of 2021.
Because of my experience, I want to say this... You never know what could happen in the future and what impression you make on someone, even just with one conversation. It could be a job opportunity, it could be an exciting project to collaborate on, a chance to go to a school you wouldn't normally have, etc. One conversation can change your life and take you down a wondrous path you didn't expect.
A: What's a work-related accomplishment you're really proud of?
M: I'm very proud of the artistic projects I have been able to create at pi-top! But a more content specialist answer would be creating a large scale curriculum and content plan for grades 3-12.
Honestly, I really find my job gratifying because I am able to use all of my schooling and past experiences in one place. I get to use my fine art degree, love of learning new things, curiosity, and experience in education to create engaging content. Who can say that they get to tinker around with electronics and code, and do things like making a zoetrope at work? I absolutely love my job!
A: FYI - if you haven't checked out Marielle's creative STEAM projects yet, I highly suggest you do! They're awesome, but I'll let you discover that for yourself

👉 here!
A: Here's a big question... Favourite pi-top project you've worked on?
M: Oh man, it is so hard to choose! If I had to choose one, it would be the Rover Lights challenge. Probably because that is the most recent one I have created and I really enjoyed sketching then coloring the design.
A: What advice would you give to a student wanting to get into making?
M: Do not hesitate to try anything and everything. The only limits are those you give yourself. And failing stands for your "first attempt in learning".
A: What's a random fact about you people might not know?
M: I can draw, paint, throw functional pottery on my pottery wheel, build ceramic sculptures, and I can even do intaglio prints (etching and engraving on metal plates).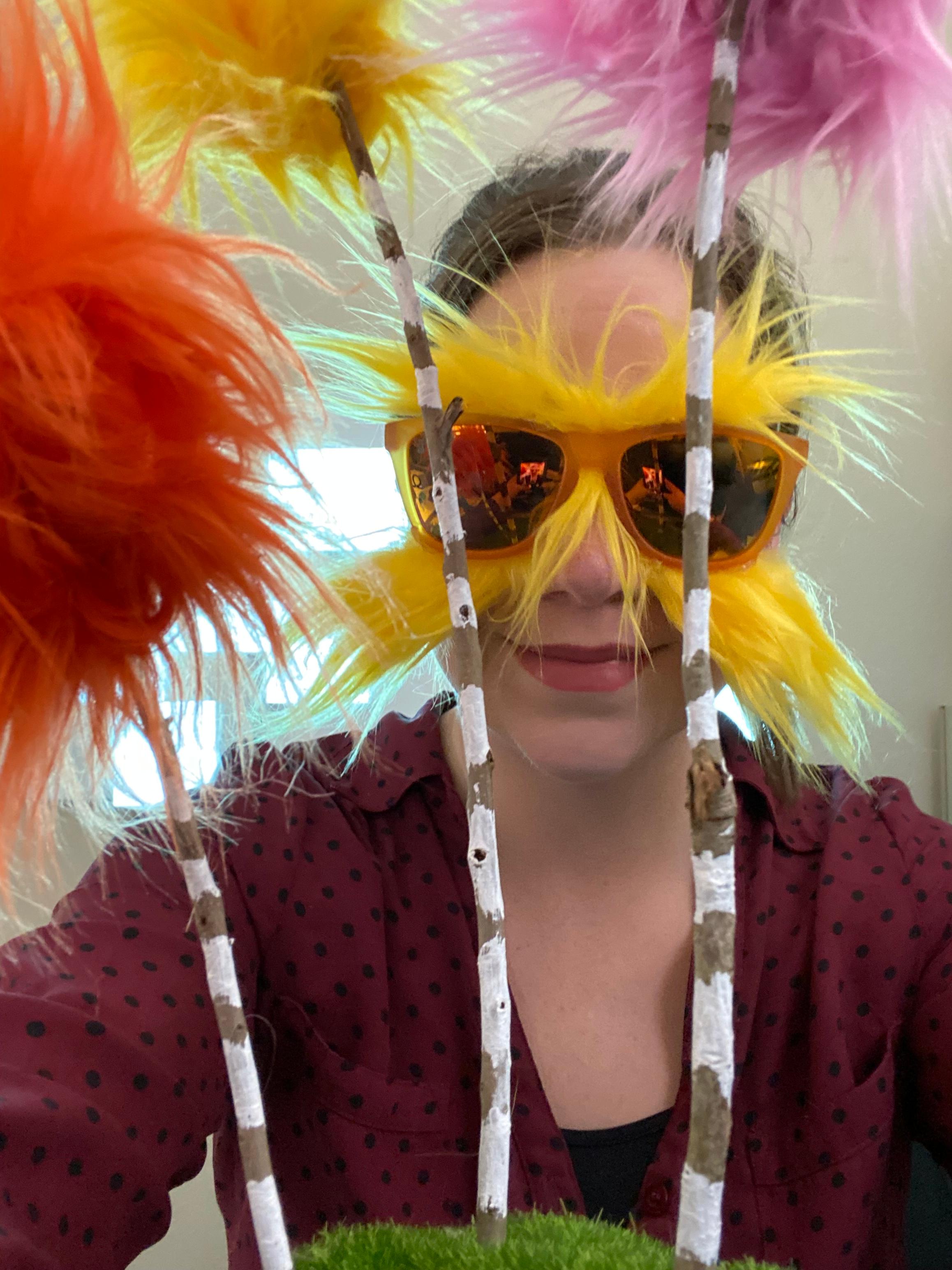 Marielle getting into character whilst coming up with 'The Lorax' themed content!
A: Lastly, if you could only eat one meal for the rest of your life, what would it be?
M: At this moment my answer would be, the lime shrimp tacos my husband makes. I can never make them as good as he can, but don't tell him I said that.
A huge thank you to Marielle for taking the time to talk to me about her work at pi-top. Her enthusiasm for learning is palpable and her combined abilities as both an artist and a computer science educator enable her to create the most amazing STEAM projects! We are so lucky to have her as part of the team.
We are so pleased to announce that Marielle, alongside the brilliant Eli (whose interview you can read here) will be hosting bi-weekly Computer Science webinars!
Our first session is titled 'Grant Writing for Computer Science and STEAM'.
February 10, 2022, at 04:00 PM Central Time.
Our webinars will be via Zoom. Simply register here!