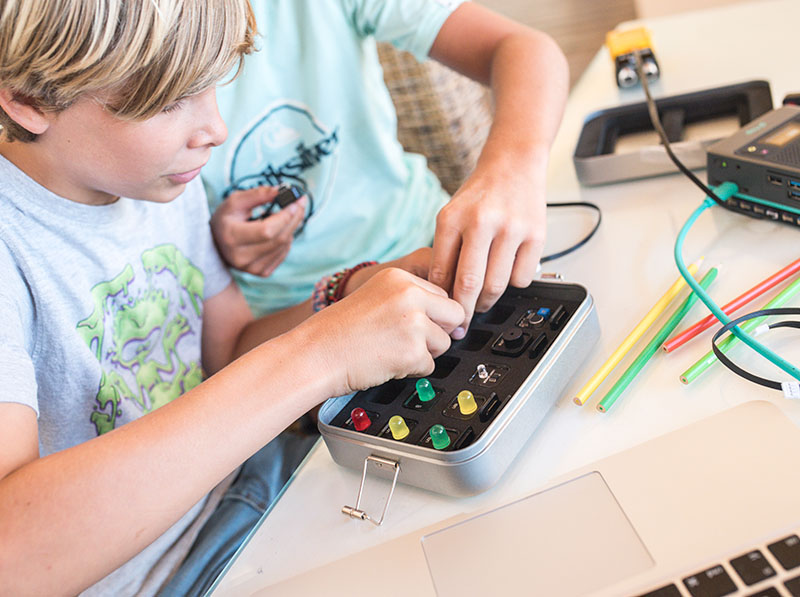 Learn how to create new sounds and program your very own music Synth using a live coding environment.
For ages 11 - 100
Beginner to Intermediate Level
FREE Computer & Electronics Kit worth over $270
Special Launch offer - buy now and save $200!
Learn how to connect physical components such as buttons and sound & light sensors to activate and control your code.
Learn how computers are built
Connect physical components
"My daughters are so excited after each session and chatter non-stop about what they've learned! They're having fun while developing future-proof skills such as prototyping, coding & troubleshooting, plus creativity and logical thinking."
- Sarah, mum to two teenage girls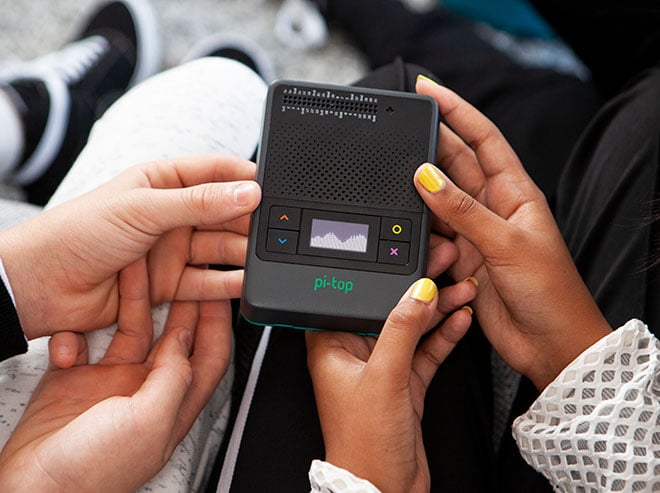 Go Further with pi‑top
pi-top [4] sits at the heart of our easy-to-use, rugged and modular system for learning to code. Your pi-top [4] computer comes with:
Electronics Kit

containing 14 components including sensors, LEDs, buttons & more

Free lifetime access

to our online project library, with step-by-step guides for projects ranging from an alarm system to making your own musical instrument
Connect your pi-top [4] to your laptop, your own screen & keyboard, or our FHD Touch Display & Bluetooth Keyboard (sold separately).
Course details
x1 pi-top [4] Computer, x1 Foundation Plate, x1 Sound Sensor, x1 Light Sensor, x2 Buttons, x1 Buzzer, x2 Potentiometers, x2 Red LEDs, x2 Green LEDs, x2 Yellow LEDs, x1 Ultrasonic Sensor, x8 Connector cables,

Lifetime access to Further project library
x12 One hour session with 1to1 tutoring. Available in English only.
Mac or Windows computer with webcam, microphone, and speaker or headset. Stable internet connection with Zoom video-conferencing.