Robotics & Electronics Superset
All-in-one
From beginning coding to advanced AI, everything you need to teach and learn computer science and robotics.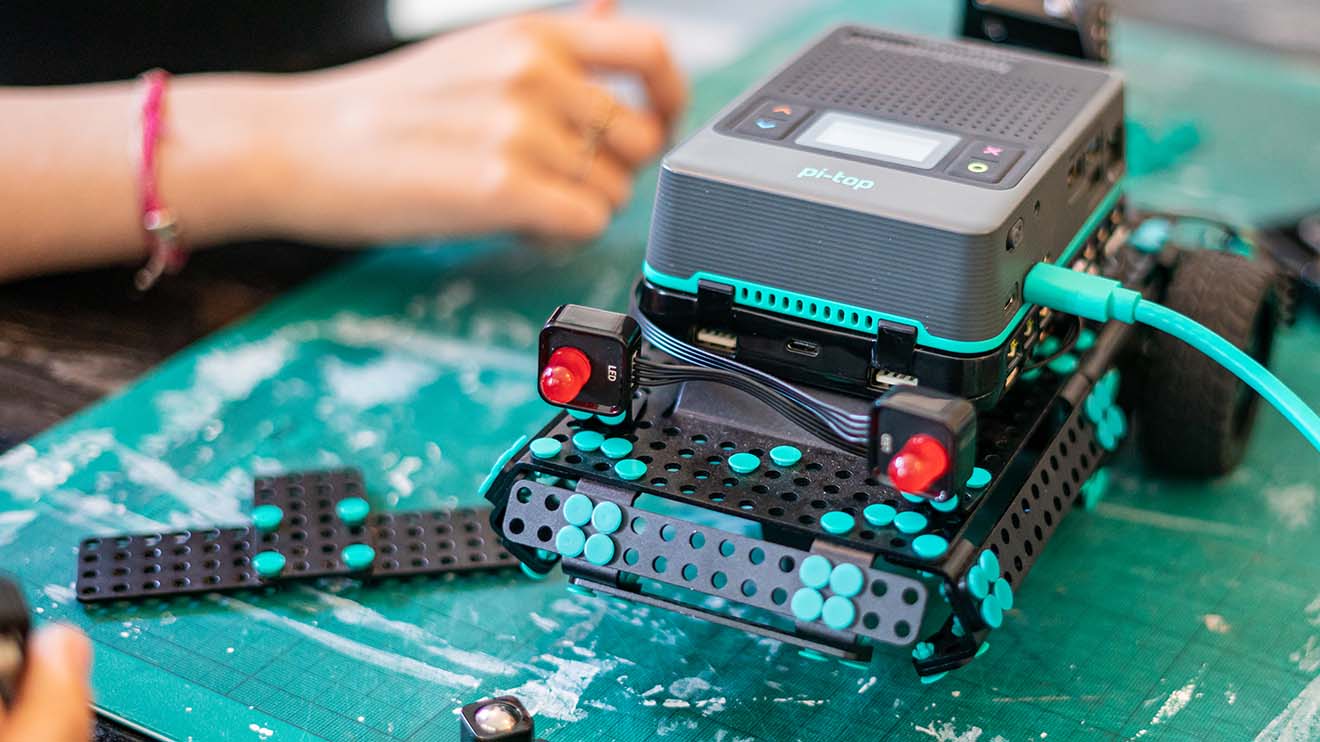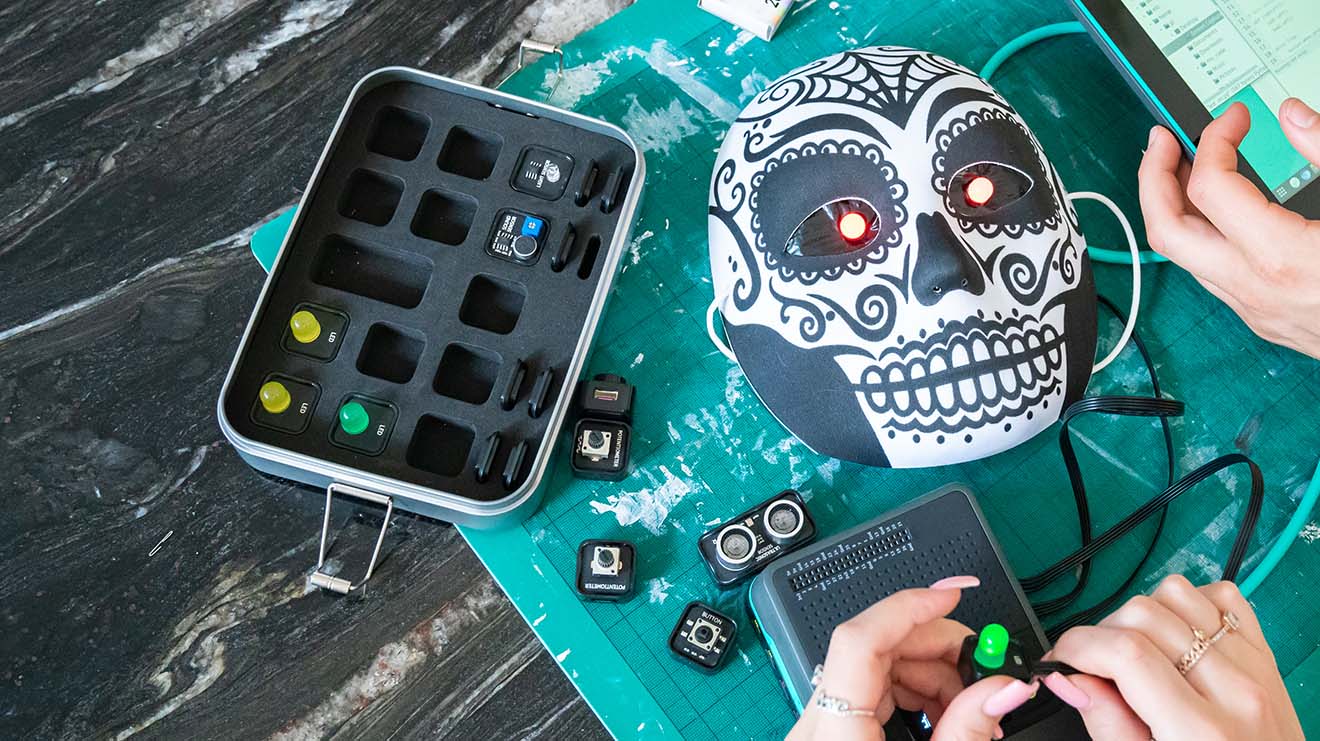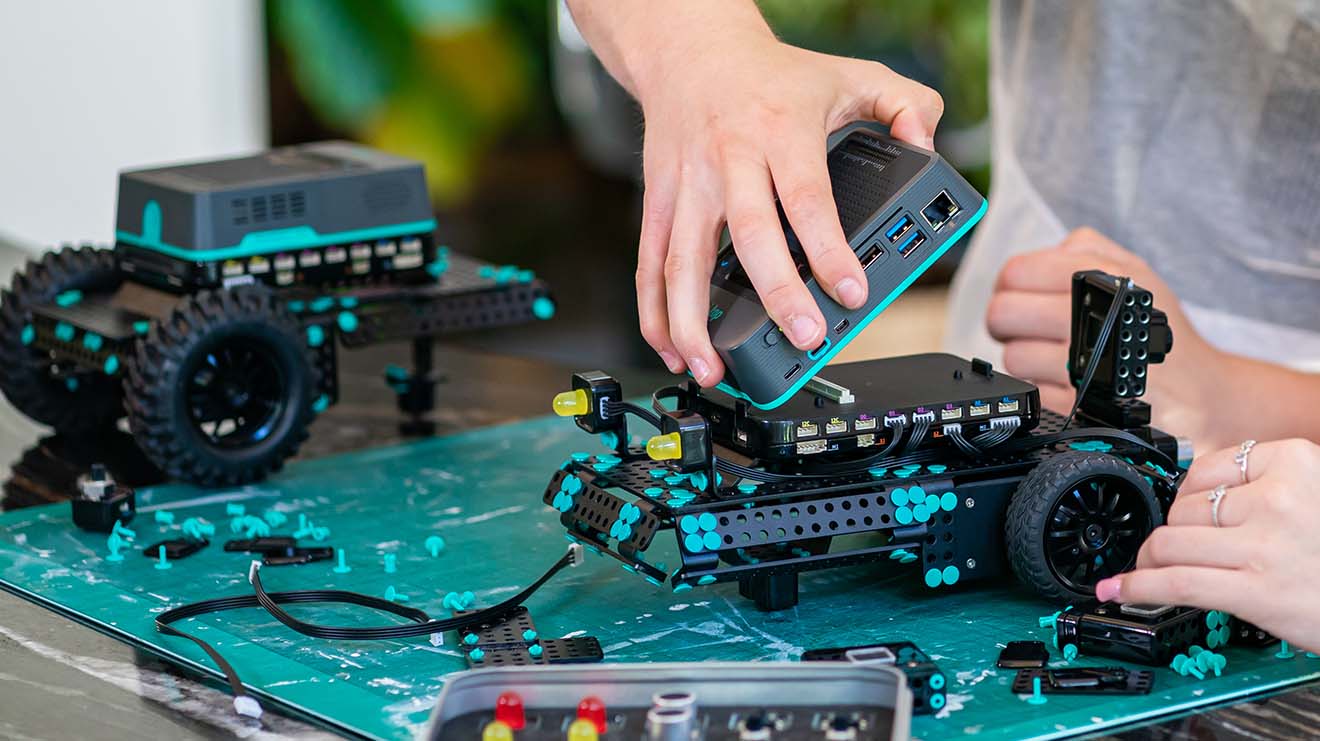 Over 65
construction pieces & components
Including the pi-top [4] with both the Robotics Kit and Electronics Kit, the possibilities of what you could build are endless.
Hover over me!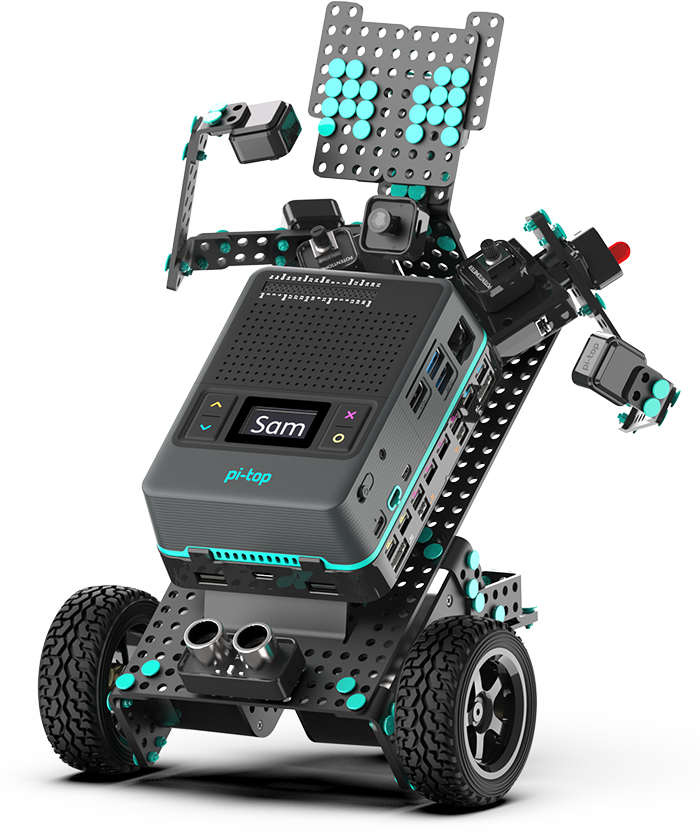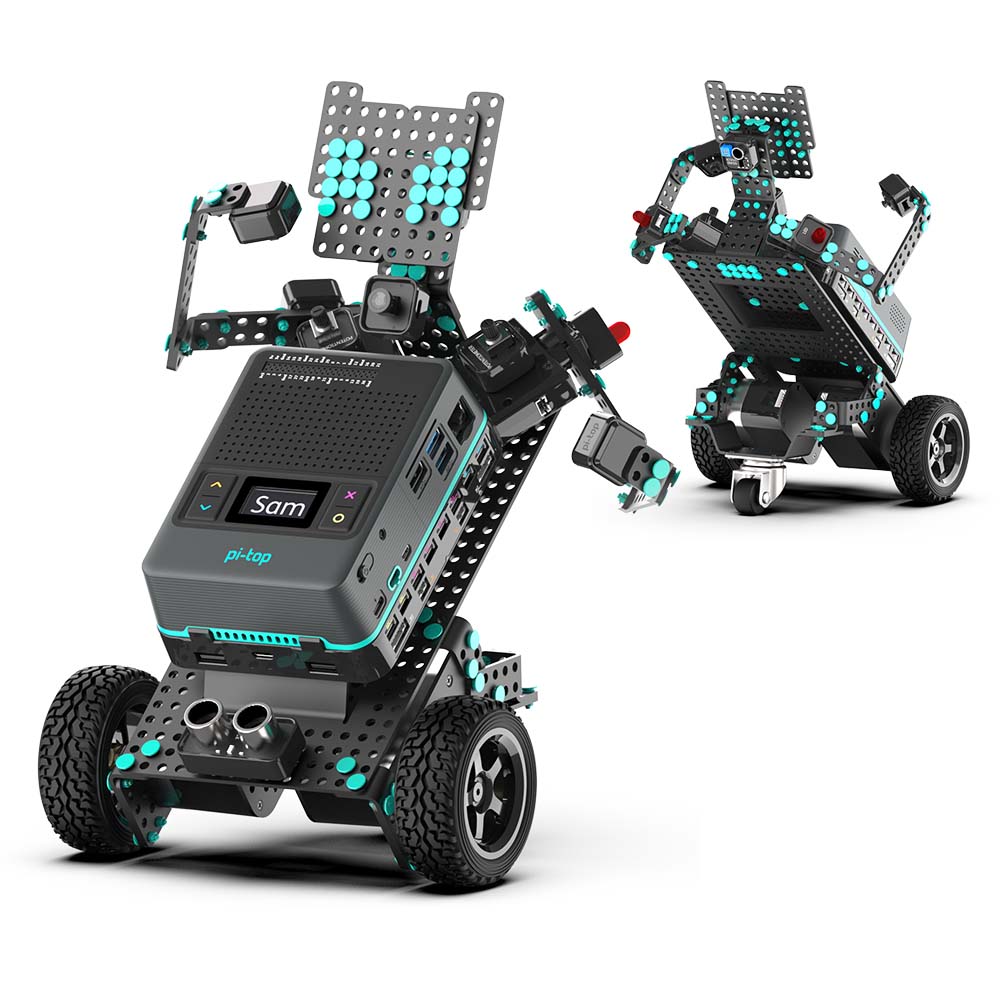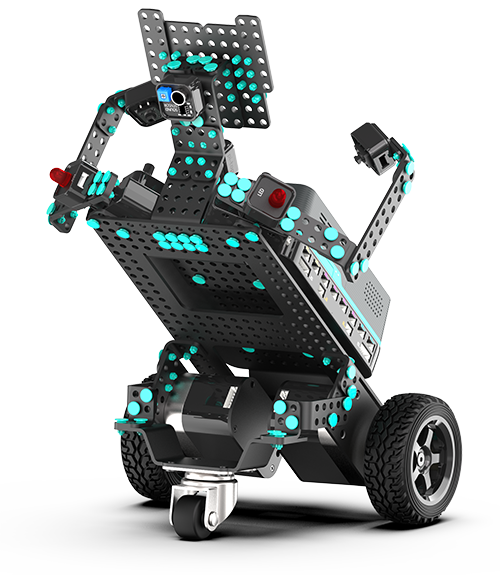 ---
Expansion Plate
---
Ultrasonic Sensor
---
LEDs
---
Potentiometers
---
Encoder Motors
---
---
---
Camera
---
Sound Sensor
---
Light Sensor
---
Servo Motors
---
Why learn robotics and electronics?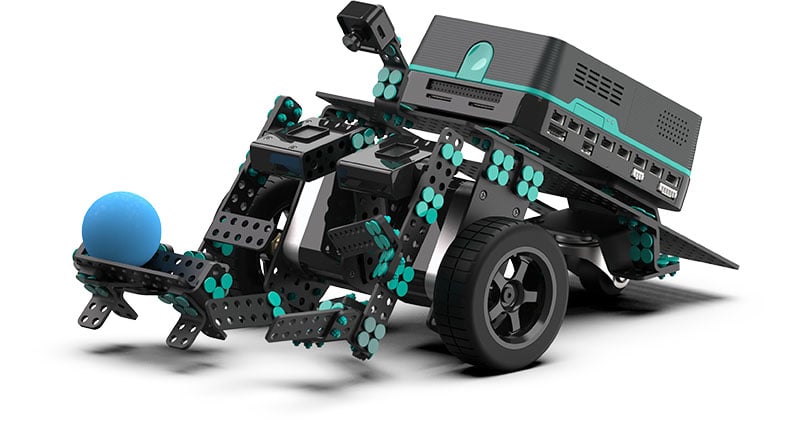 STEM-related career opportunities are expected to rise rapidly in the next decade, and skills such as creativity, collaboration and problem solving will be critical for jobs across all fields.
One brain.

Unlimited creations.
At the heart of the Robotics & Electronics Superset is the pi-top [4], a fully programmable and portable computer powered by Raspberry Pi 4. Simply plug it into your laptop, or a monitor, keyboard and mouse or our very own FHD Touch Display & Bluetooth Keyboard.
Robust and portable design
With a 5-hour internal battery, it's perfect for making on the go.
Over 65 construction pieces & components
Including the pi-top [4] with both the Robotics Kit and Electronics Kit. The possibilities of what you can build are endless.
Compatible with…
Grove components, Arduino, BBC micro:bit and others.
Community of makers
To help and support your projects, from beginner to advanced level.
Product specification
Pre-installed Raspberry Pi 4 4GB
Power Supply Unit (PSU)
pi-top Display Cable -HDMI & USB adapters
pi-topOS on 16GB SD Card
Electronics Kit
1x Foundation Plate
1x Ultrasonic Sensor
1x Buzzer
1x Light Sensor
1x Sound Sensor
2x Potentiometers
2x Green LEDs
2x Yellow LED
2x Red LEDs
2x Buttons
8x Connecting cables
Robotics Kit
1x Expansion Plate
50+ aluminium construction pieces
x250 rivets
2x Servo motors
2x Encoder motors
1x Ultrasonic sensor
1x HD 720p Camera
1x Castor wheel
1x Chassis plate
2x Tyres
6x Coloured balls
2x 12mm Wheel connectors
1x Phillips screwdriver
1x Rivet removal tool
2x Hex Allen keys
1x Roll of blue line following tape

FREE

pi-top [4]

Protective case
You'll need to connect to your

pi-top [4]

to a monitor, keyboard & mouse, or a laptop, tablet or our FHD Touch Display and Bluetooth Keyboard.
You will also require an internet connection to access our Further project library.