The pi-top FHD Touch Display works really well with pi-top [4] but what you might not know, is that it also works works with anything with an HDMI output, such as a laptop or just a Raspberry Pi on its own.
---
How to use your pi-top FHD Touch Display with the Display Adapter
All pi-top FHD Touch Displays come with a Display Adapter, a handy adapter that allows you to connect your screen to multiple devices, from your pi-top [4], to a Raspberry Pi on its own, or even your own laptop.
On the very right hand side of the Display Adapter (picture below) you'll find the USB-C port which is designed to provide power for the pi-top FHD Touch Display and the Raspberry Pi as well.

The next one is a standard HDMI input, followed by a USB port. You can connect a USB cable to that to provide power to a Raspberry Pi, if you're using one.

And finally, you have USB micro which lets you connect the Raspberry Pi to your pi-top FHD Touch Display, and if you're using a pi-top Bluetooth Keyboard, it lets you attach to that one as well.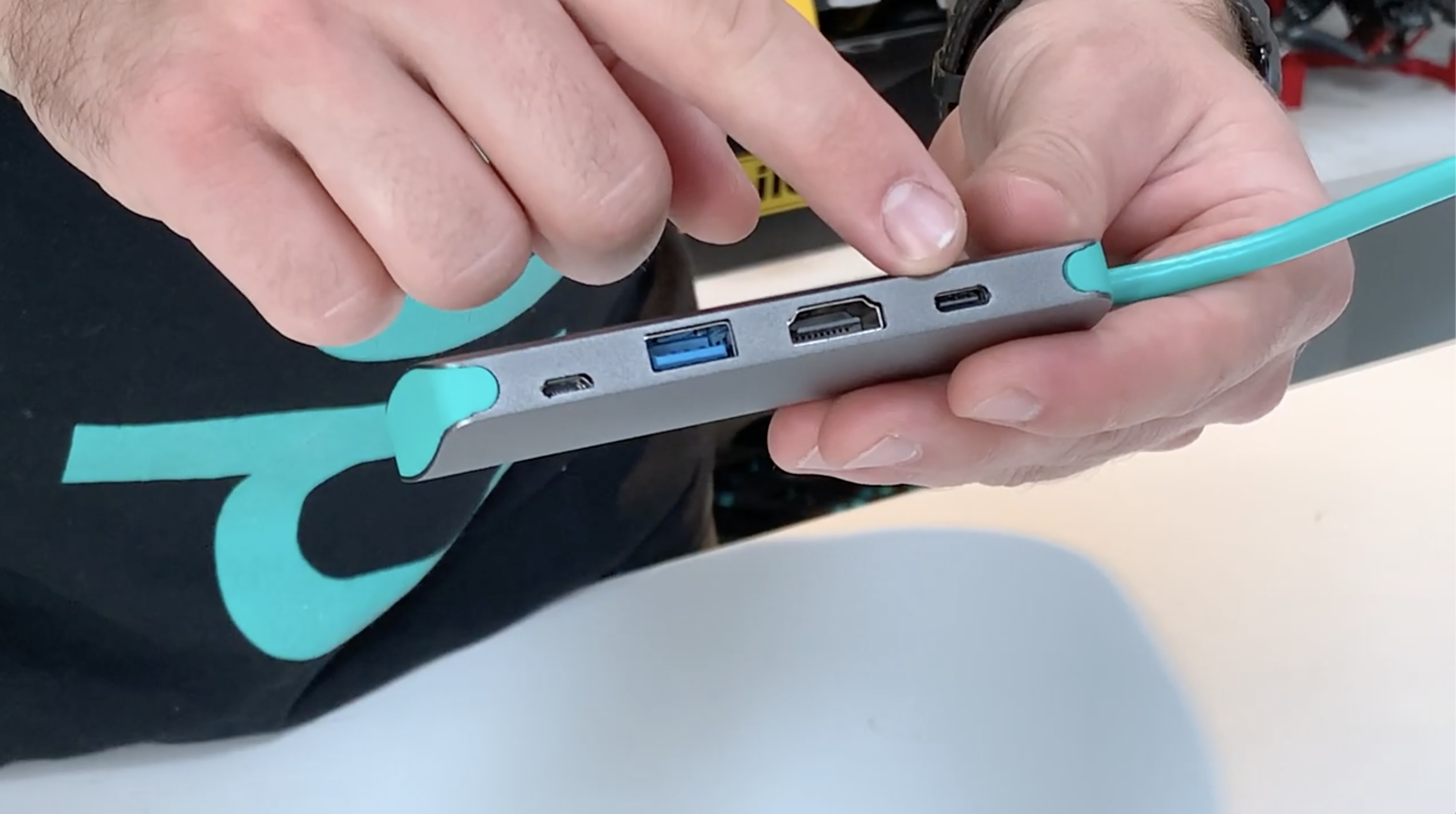 What topics would you like to see us cover next in our Demo Series? Let us know in the comment section below!