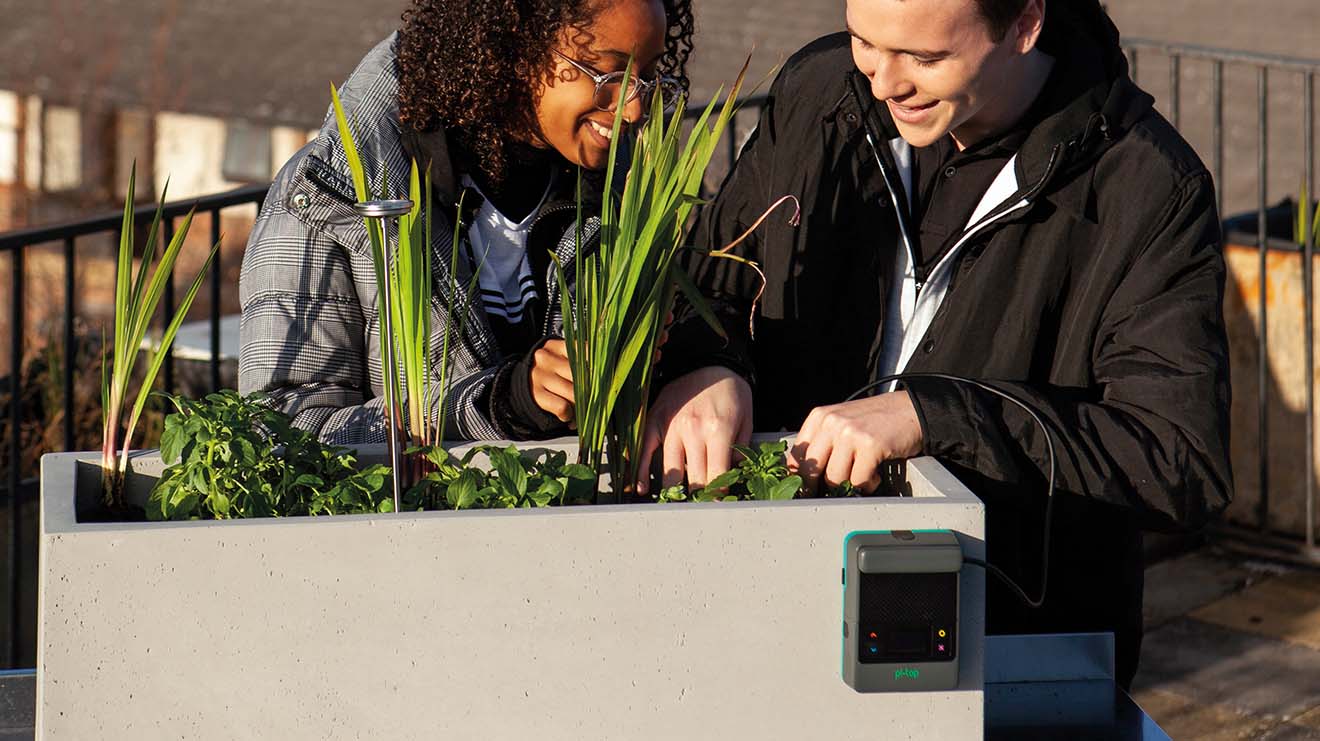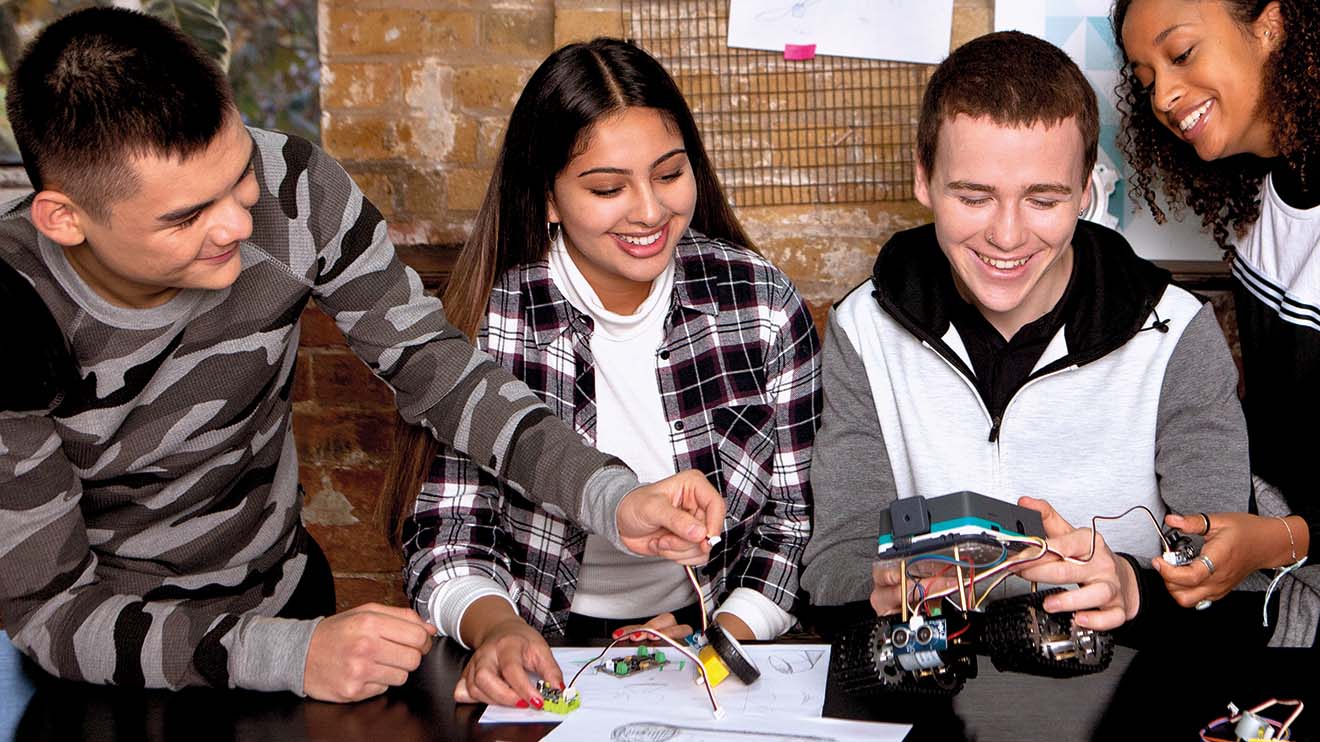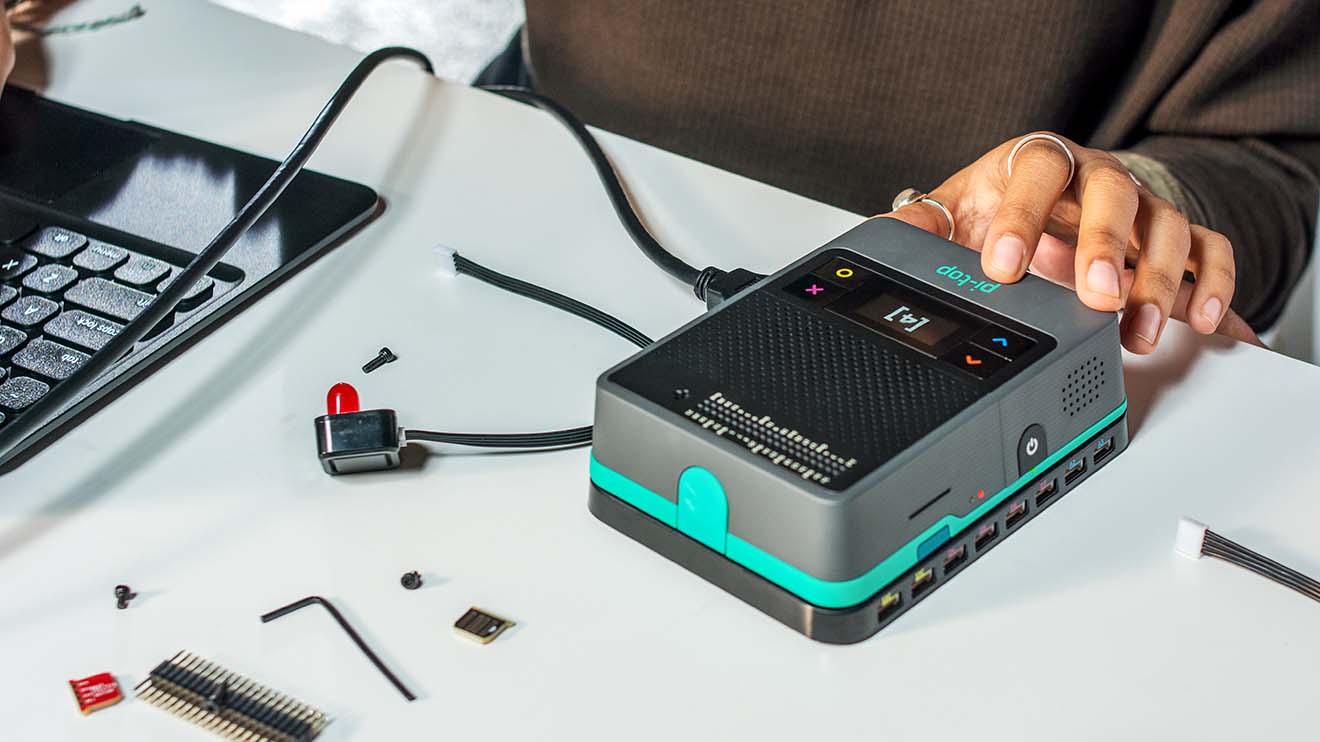 A computer for
creating.
pi-top [4] is a portable brain that can be clipped from project to project without needing to rebuild. It powers projects created with our Robotics Kit and Electronics Kit.
pi-top [4] also works with a range of products you might already have at school or home like Arduino or micro:bit.
5 hour internal battery
Go anywhere and keep your projects running for longer.
Power management system
This best-in-class system includes soft shutdown & UPS to avoid SD card corruption.
USB-C Power Delivery
specification at 15V for faster battery charging.
Integrated heat sink & cooling fan
make temperature regulation a breeze with the centrifugal fan, even with overclocking.
Programmable buttons & screen
Interact with your projects at the click of a button and with the OLED mini screen.
Integrated 1-watt loudspeaker
If you want to go louder, simply connect to the external jack.
Full access to the Raspberry Pi's GPIO
Female 40-pin connector with labeled ports puts an end to pesky bent pins.
Full access to all of Pi's ports
USB 3.0, USB 2.0, RPi OTG, Gigabit Ethernet, GPIO & dual HDMI connectors.
Teaching computer science and robotics should be fun and easy!
Not every computer science teacher has a background in technology, but it doesn't have to be scary!
We provide step-by-step instructions for every lesson in Further and include everything you need for an engaging CS class, no experience required.
Step-by-step teacher guides
Scope and Sequence documents
Standards Alignments
Product specification
pi-top [4] portable computer
Pre-installed Raspberry Pi 4 4GB
USB-C Power Supply Unit (PSU)
pi-top Display Cable with HDMI & USB adapter
pi-topOS on 16GB SD card (pre-installed)
Male-to-female headers
Spare USB Plug
You'll need to connect your pi‑top [4] to a monitor, keyboard & mouse, or a laptop, tablet or our FHD Touch Display and Bluetooth Keyboard.
You will also require an internet connection to access our Further project library.
Networking
Gigabit Ethernet: Up to 1 Gbps; Wi-fi: 2.4 GHz + 5.0 GHz IEEE 802.11ac;
Bluetooth Low Energy (BLE) v5.0
Video Output
1 x Micro-HDMI, 1 x pi-top Display Port. Dual-display supported both supporting 4kp60
Battery life
Up to 5.5 hours use time
1hr 15min charge time
19.24Wh battery (7.4 Volts, 2600mAH LiPo battery)
Speaker
1 x 2Watt speaker
Ports
2x USB 3.0
1x USB 2.0
Gigbabit Ethernet
40pin GPIOs
micro HDMI
pi-top Display Port
pi-top Modular Connector
pi-top Pogo interface Connector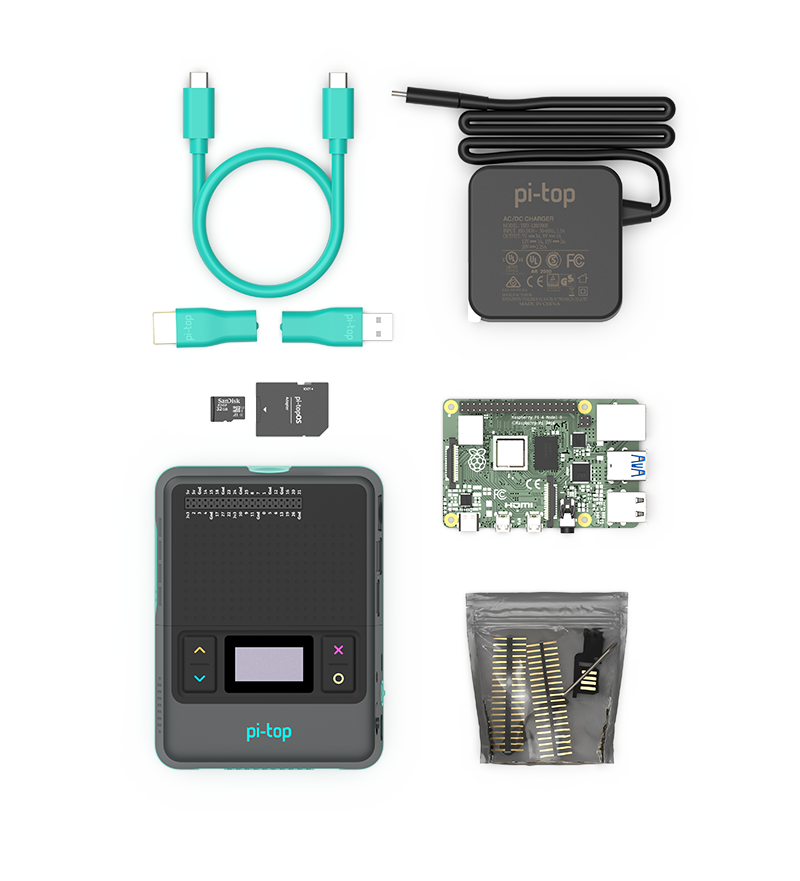 Expand your pi-top [4] with our other project kits and accessories: