In this digital age, professionals with computer science degrees are more valuable than ever. You acquire more skills than just coding when you complete a computer science degree, and you can use these skills to pursue a wide range of careers.
Studying computer science helps you to become proficient in programming, problem-solving, teamwork, project management, and most importantly communication. In fact, computer science majors don't have to limit themselves to one particular professional field.
There is an extraordinary range of career paths you can take with a computer science degree. Some examples, including the average salary (according to Glassdoor) and general work expectations, are listed below.
QA/Test Engineer
Average salary: $77,520
A QA or Test Engineer is a professional who is responsible for creating tests to detect software issues before a product's launch. Test engineers must be able to identify and analyze errors during the test phase and document them for later review. They also must monitor every phase of the design and implementation of a product to ensure that standards are met.
This job requires a sharp eye for detail and the ability to process extensive amounts of data.
The QA/Test Engineer job is perfect for those who are quick to learn and have strong communication skills. Being a test engineer does not require as much coding skill as other computer science careers, and it is a valued expertise with a high level of demand.
Product Manager
Average salary: $113,446
Product managers wear many hats within their job, as they are responsible for product planning and marketing. These professionals oversee a product's development throughout its lifecycle. They must be able to prioritize product and customer requirements, define the product's vision, and work closely with other departments to deliver successful products.
In order to be a product manager, you must be able to display a variety of skills including:
Communication
Technical knowledge
Persuasion
Delegation
Self-management
Interpersonal skills.
You may or may not be required to code, but having a basic understanding of programming languages and the software development process will offer you a huge advantage within your industry.
Product managers who are able to have a greater understanding of the APIs of their products will be able to make informed decisions and work in sync with their development teams.
Web Developer
Average salary: $70,863
Simply put, web developers are the ones who design and build websites. They are responsible for the appearance of the site as well as its technical features, such as site speed and traffic capabilities.
Web developers must be able to design the layout and function of a website according to a client's needs. You will need strong communication skills, creativity, computer literacy, and attention to detail in order to succeed within this career.
Web developers need an extensive background in computer programming. The five best programming languages for web developers are JavaScript, Python, TypeScript, PHP, and Ruby.
This job requires extensive knowledge in computer science but is in high demand across all industries. Web developers also receive the perks of having flexibility and work-life balance.
UX Researcher
Average salary: $128,682
Finally, UX researchers are responsible for building the image of your target users based on their needs, wants, motivations, and concerns. They must be able to answer challenging questions and explore topics related to a product's design.
UX researchers will study their target users to collect and analyze data for the design process. This job requires a heavy amount of research experience and comfort with analytical thinking. If you have a curious mind and enjoy discovering unique ways to solve problems, then this is the career for you.
Coding is not always required for this career, but there are instances in which knowing how to code will benefit your career overall. You will need to have an in-depth understanding of UI design as well, as oftentimes UI/UX design will be intertwined within their development as a single process.
Coding can be Advantageous in any Career
While computer science may not be required within certain jobs, having programming knowledge can offer major leverage within your field.
The variety of skills that you learn from computer science translate into a stronger mindset as a team player, researcher, and problem solver. We've shared four popular options for computer science majors, but there are so many more opportunities out there that you can explore.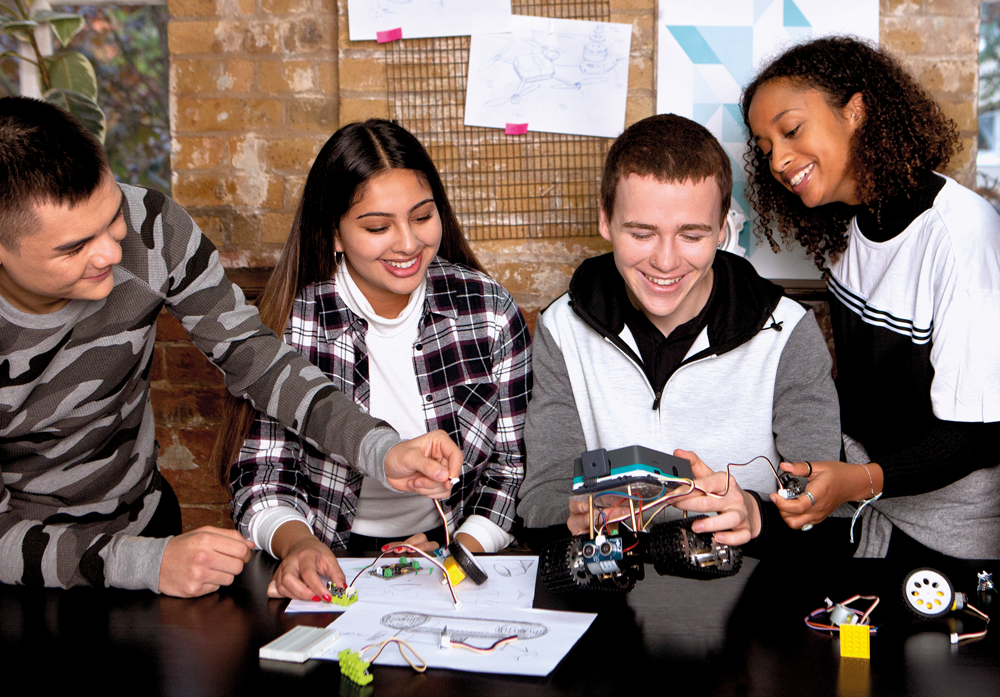 At pi-top, we want to encourage students to develop a passion for computer science.
We believe that every student should be a lifelong learner in order to have a strong foundation for a rewarding and successful job in any field. If you are looking for more resources, including courses, projects, products, and community discussions, check out our website.
---
We are so pleased to announce that our incredible content creators Marielle and Eli, who make the amazing projects and courses you see on our learning platform Further, will be hosting bi-weekly Computer Science webinars!
Our first session is titled 'Grant Writing for Computer Science and STEAM'.
February 17, 2022, at 04:00 PM Central Time.
Our webinars will be via Zoom. Simply register here!