When examining the global spending on robotics in education, it is estimated that K-12 robotics spending will more than quadruple in the next four years. In 2018, schools spent over $146 million on robotics products and curricula, and this figure is expected to grow by 28 percent through 2023.
Why are computer science courses beginning to become increasingly popular? Let's explore the introduction of STEM skills to students of all ages and the emerging trends in robotics education.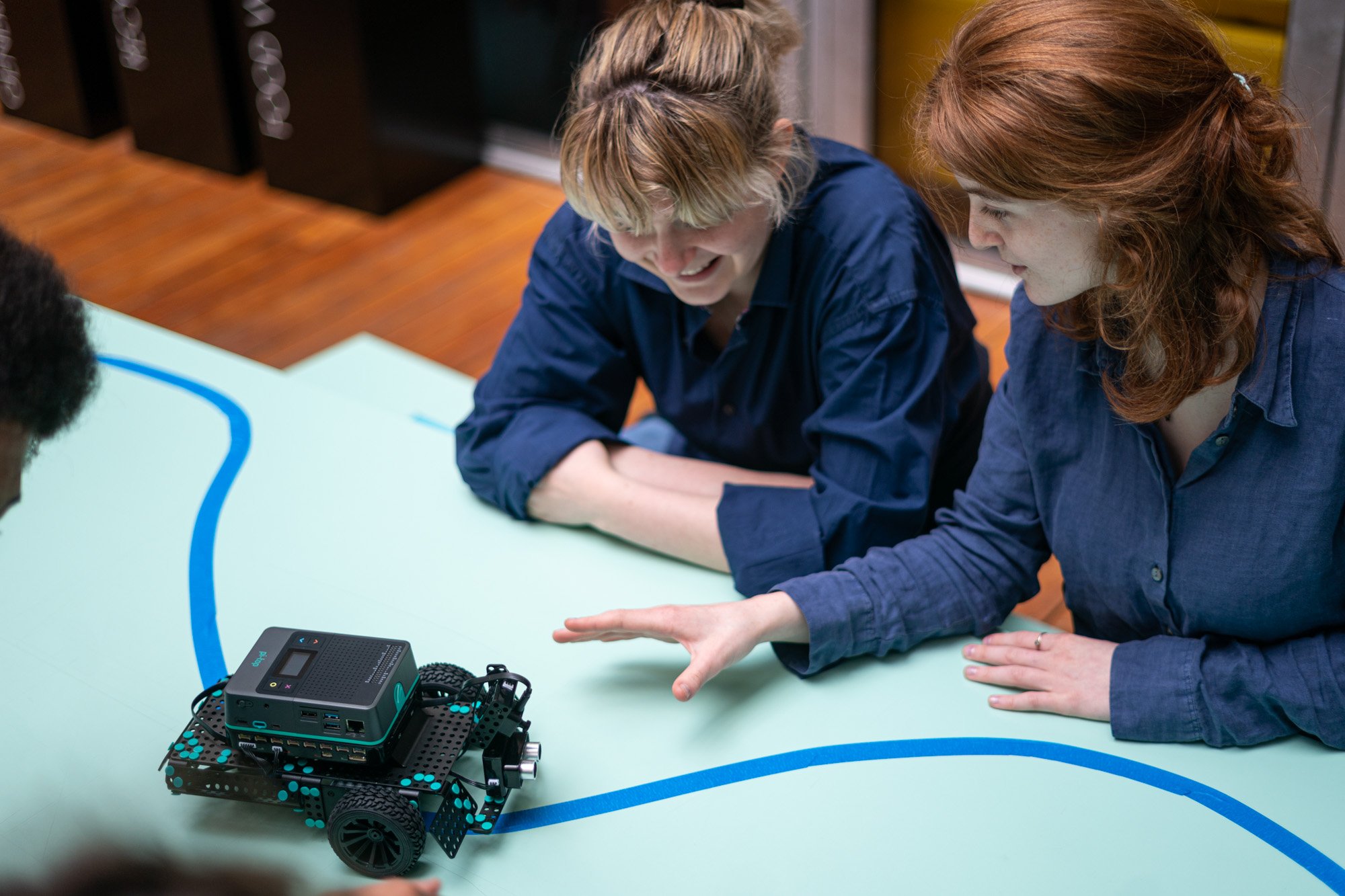 Reaching Early Learners
One of the first trends for robotics education is the introduction of STEM concepts to young students. Research shows that early exposure to STEM education is a major influence on future career decisions.
Research shows that early exposure to STEM education is a major influence on future career decisions.
Children are curious and love to experiment with hands-on activities. When they are able to construct projects and tangibly experience how they work, it piques their natural curiosity and encourages them to want to learn more about science and engineering.
Making Robotics as Accessible as Possible - to everyone
Ease of accessibility to learning robotics doesn't just apply to students; teachers need to feel comfortable with computer science education as well. Two primary barriers to robotics in education include cost and teacher capacity.
In order to reduce these barriers, companies are beginning to offer course materials to teachers free of charge. These materials include lesson plans and tutorials to guide teachers and help them integrate robotics education into their curriculum as easily as possible. There are also loaner programs in which teachers can borrow technology and equipment with little to no cost.
Group work within STEM lessons can actually be more beneficial to a student's well-rounded education than just working solo.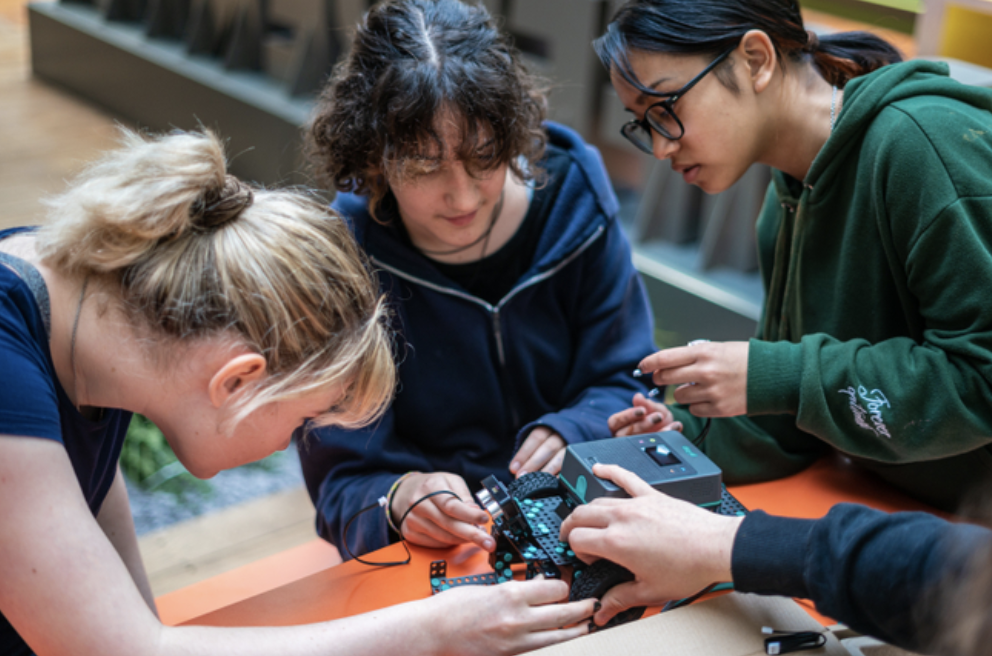 Providing each student with actual robots may not be in every school's budget. One way that schools are combating this financial hurdle is by reframing their lesson plans to foster an atmosphere of collaboration instead. Students can share robots within groups, gaining valuable teamwork skills as they work towards completing their projects. In fact, group work within STEM lessons can actually be more beneficial to a student's well-rounded education than just working solo.
Encouraging Representation in Robotics
One of the longstanding issues within the STEM field is the lack of representation for women and minorities. Since 1970, there has been a 19 percent increase in women within the STEM workforce, but there is still a clear partiality to men. Men comprise 73 percent of all STEM workers.
Companies that offer robotics products to education are putting extra effort towards engaging girls and other underrepresented populations. One of the creative ways that they are doing this is by examining the design of their robotics devices and developing gender-neutral solutions. When a robot appeals to boys and girls equally, it allows for everyone to feel represented and involved.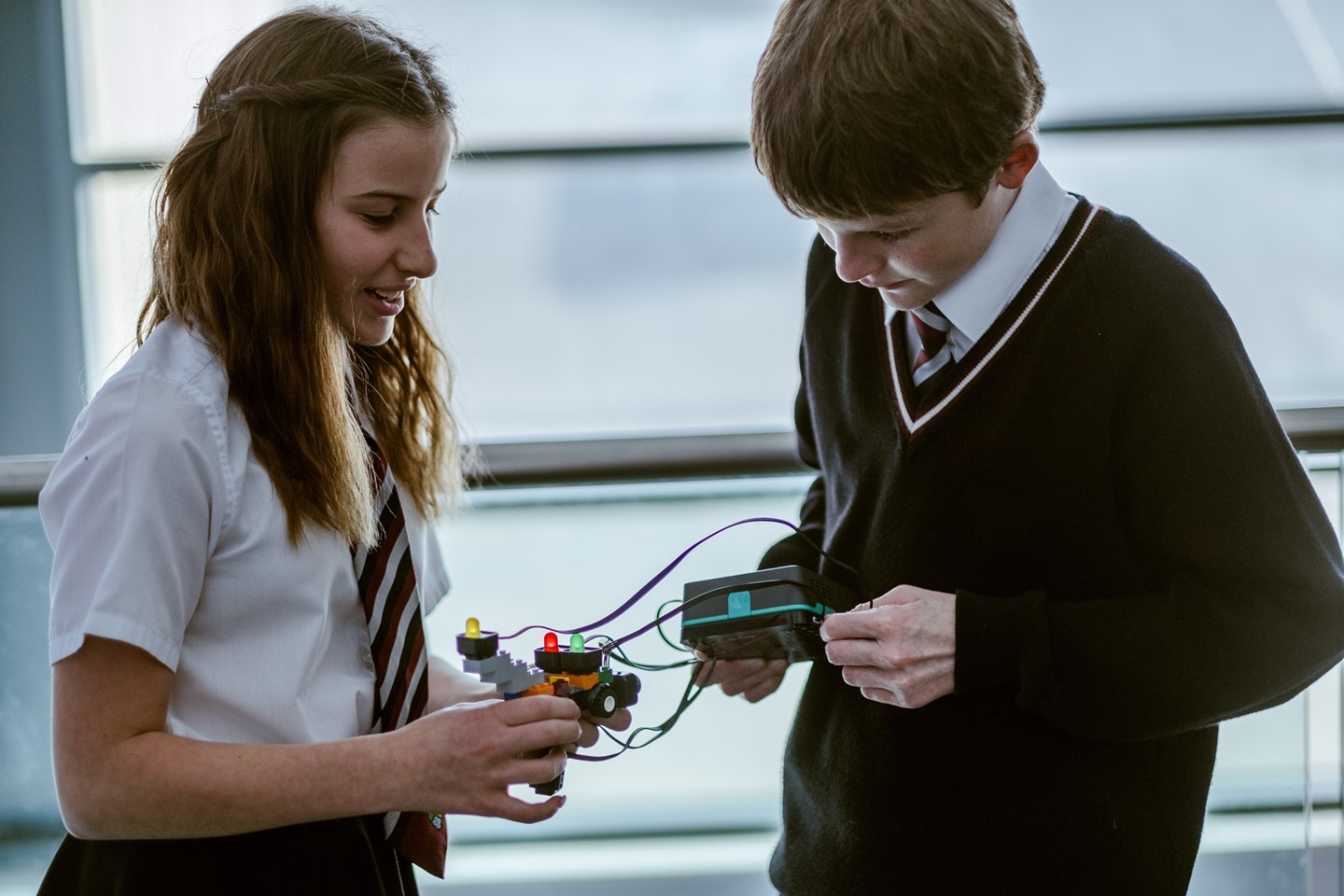 Studies have shown that gender, interest, and prior experience with robotics all heavily influence the level of motivation to learn more about programming. Research from 2016 found that in entry-level programming competitions, girls were more heavily involved in programming. Unfortunately, in groups of more advanced competitions, girls were less involved and therefore showed less interest.
To open the door to more diversity within robotics education, there must be an acknowledgment of gender imbalances and a restructuring of curriculum. These steps will ensure the support of a larger range of interests for students.
How to Take the Next Steps in Your Robotics Education
Whether you're a teacher looking to implement STEM concepts into your courses or a student wanting to expand your knowledge outside of the classroom, pi-top has you covered. We offer everything that you will need in order to build and code, including the pi-top [4] computer, project kits, step-by-step guides, and online support. We offer educational resources and products for all skill levels.
If you want to take your students' programming experience to the next level, consider a classroom license for our Further online project library. Further offers 100+ hours of computer lessons and activities that can be customized to the skill levels of your class. With Further, teaching computer science is fun and easy - giving you the power to nurture their passion for technology.