The eagle-eyed among you will know we shared an article all about creative STEAM projects and the wide-ranging benefits they can have on students' learning last month.
Creative learning makes studying STEM subjects tangible, simple and accessible for all learners.
From re-engaging the apathetic student to aiding young peoples' mental health, creative learning makes studying STEM subjects tangible, simple and accessible for all learners.
So, in the spirit of creative learning and the holidays, we've created two new STEAM activities for you to try with your kids at home or at school. They can let their creativity run wild with different designs and colours, all whilst practicing their essential computer-science skills! Your students will be amazed at how fun and simple learning to code can be with STEAM.
Holiday LED Tree
Design and create a light-up Christmas tree with this amazing creative project. Print out our template or draw your own design and unleash your inner artist by colouring it in. Build the base for your Christmas tree by following the instructions and then program it to light up!
Once you've mastered the basics, why not play around with making the lights flash or turn on and off at different times? Or add new components like sounds and buzzers!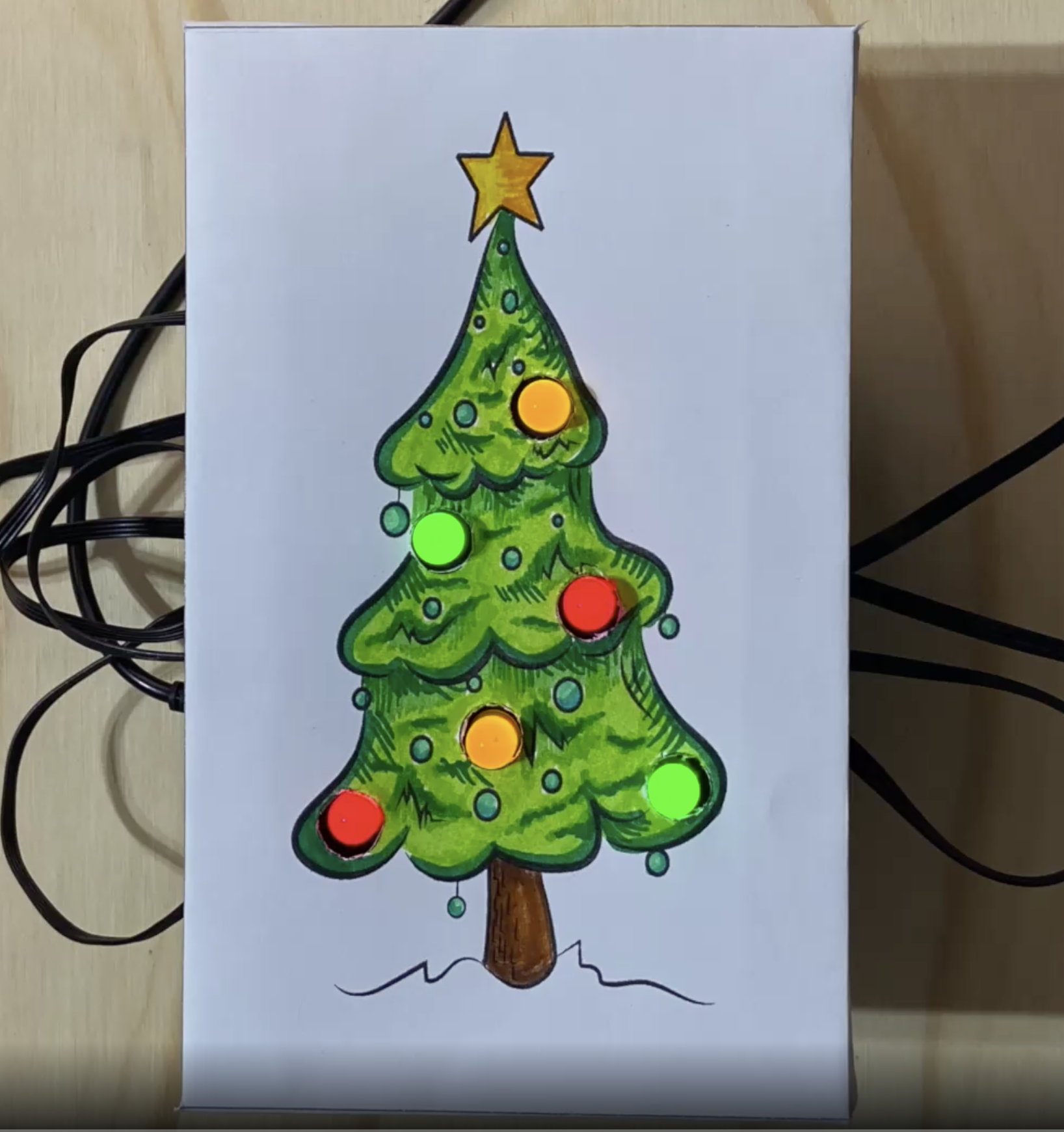 Check out our tutorial for the LED Christmas Tree project here.
Holiday Tunnel Card
Our Holiday Tunnel Card project has two different design templates for you to choose from (Santa or a Christmas tree), or you can run wild by designing your own!
Once you've printed off and coloured in your artwork, follow the instructions in the tutorial to cut out each layer of the tunnel card before sticking them together to create the tunnel effect. Then, assemble the card with the LEDs and program them to light up your finished masterpiece!
Here's two we made earlier...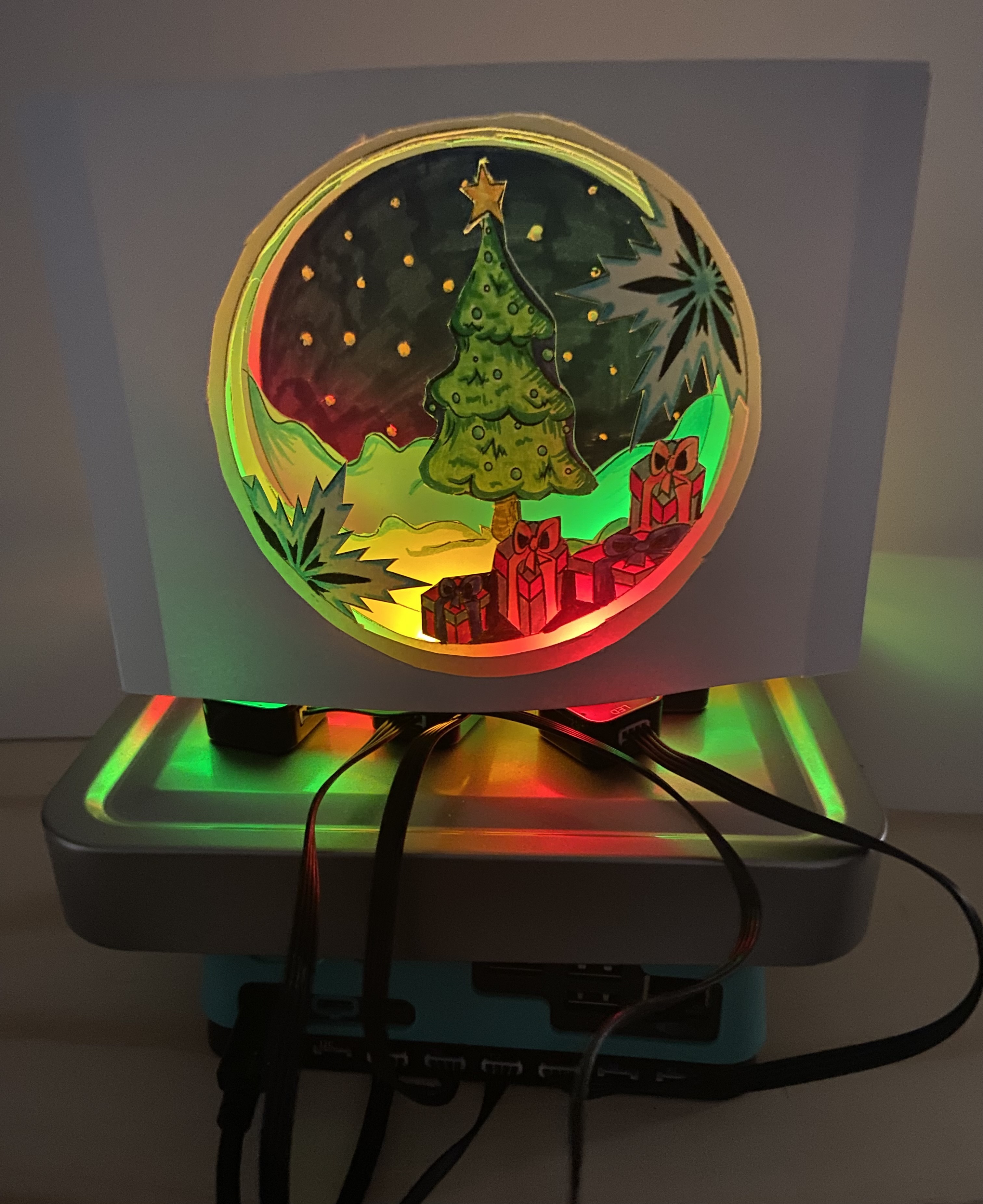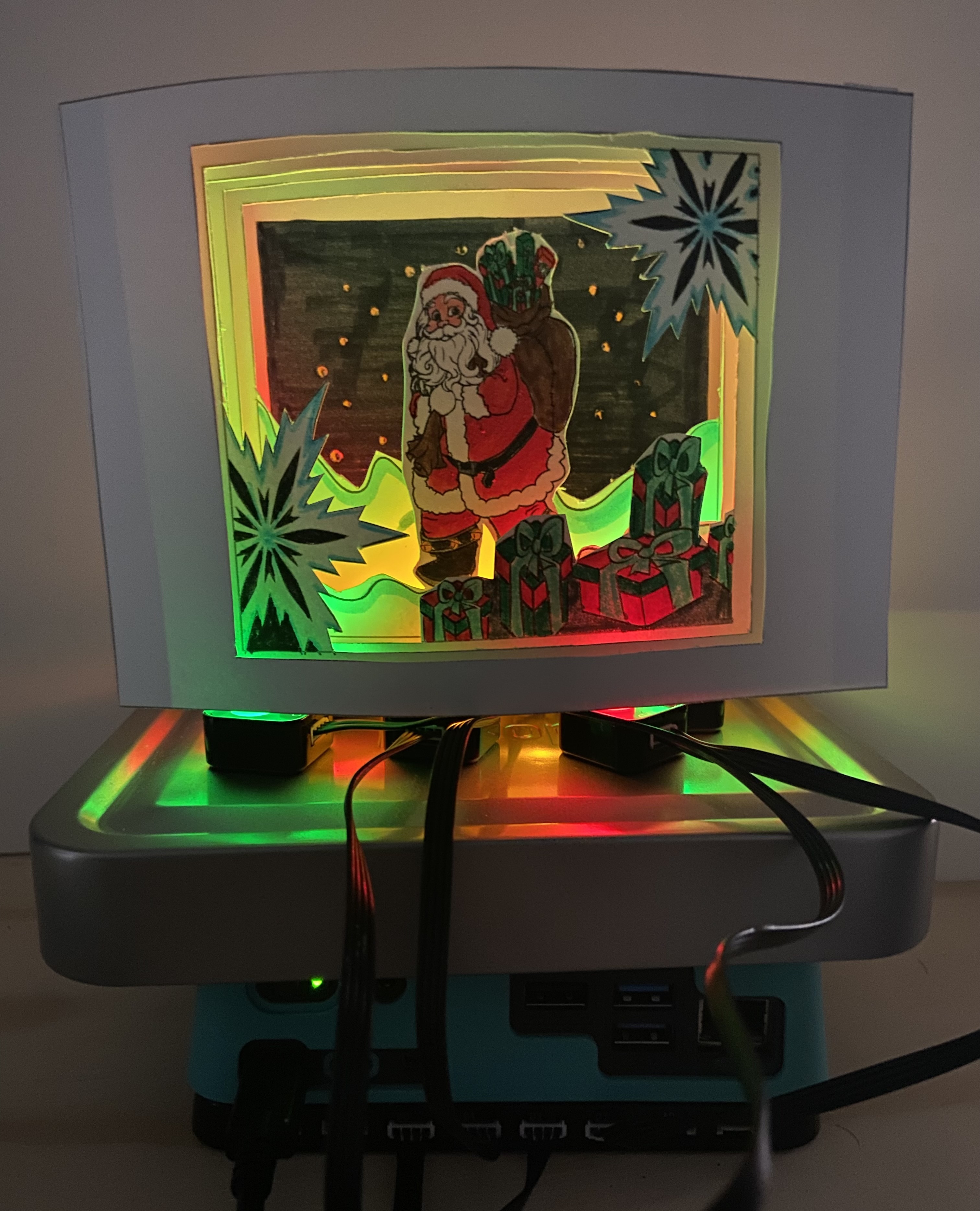 Check out our tutorial for the Holiday Tunnel Card project here.
We hope you enjoy trying out these new projects. If you try them out at home, tag us in your pics @GetPiTop - we love to see you enjoying the projects we create!
Happy holidays from all of us here at pi-top!