15-year-old pi-top champion, Joshua Lowe, took the top prize in 2019's Future Talent Awards.
Joshua Lowe (and his dad) have been part of the pi-top family for a few years now, so much so we made him a pi-top champion. Josh even produced a video of his experiences with pi-top [3], so it's fair to say we're fond of the lad and his amazing work.
So we were delighted when Josh took home The Young Coder of the Year award (sponsored by Arm) at the Future Talent Awards, organised by UpTree. The award was in recognition of his work on Edublocks, which Josh designed and made specifically to help children make the transition from visual block-based languages like Scratch, to coding Python.
At 15, Josh was the youngest competitor in the entire competition, with all the other entrants being over 16. And so it was evening more amazing that he also took home the overall Student of the Year award too! The awards, organised by UpTree and sponsored this year by JP Morgan, took place at their prestigious Canary Wharf offices.
In the morning, Josh spent time in our offices giving his thoughts on the new pi-top [4], long story short, he loves it, before heading across town to collect his prizes.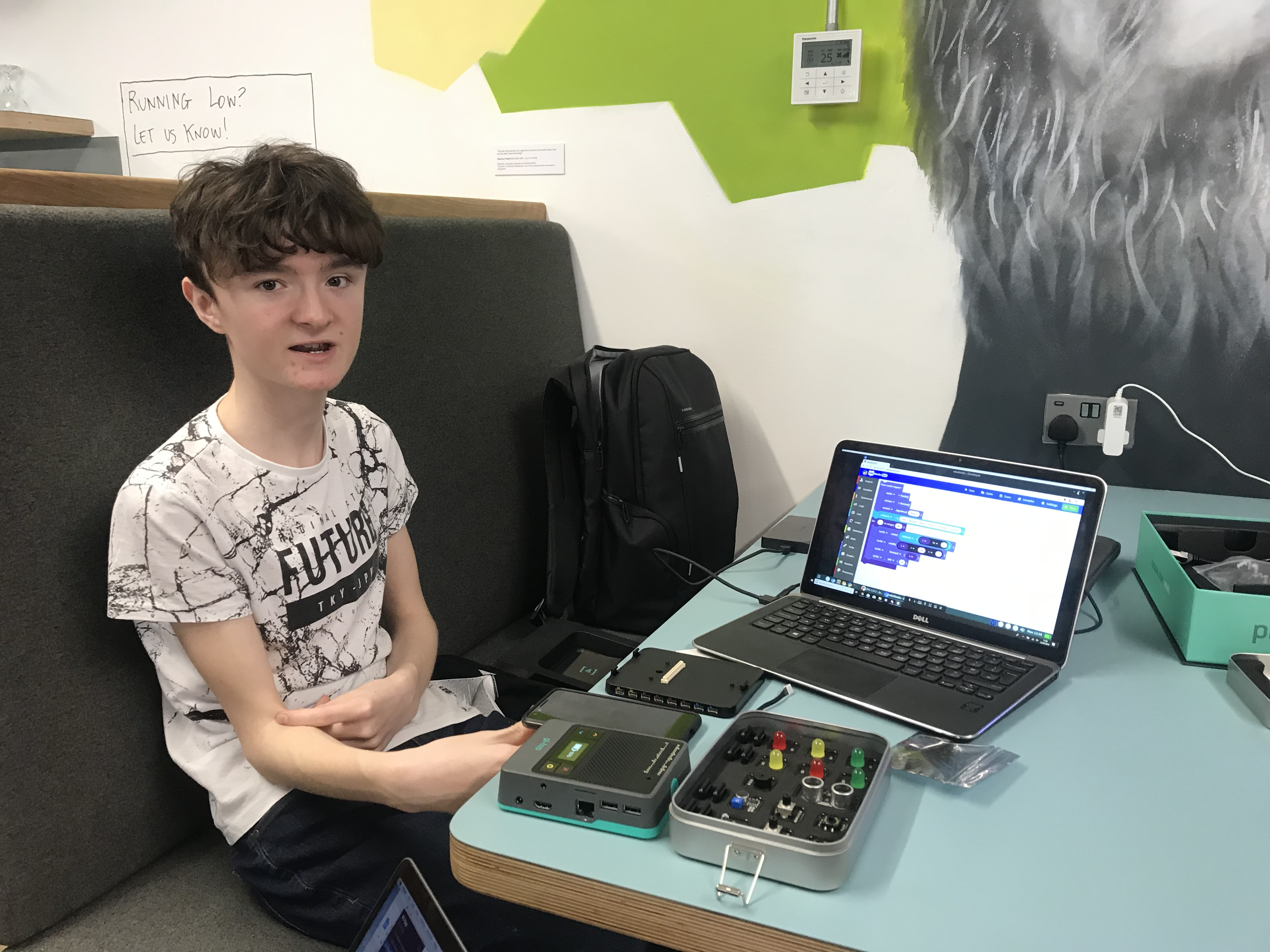 Josh, and indeed the rest of the winners across all categories, should be rightly proud of their achievements. At pi-top, we love it when kids pick a problem, and design a solution. It's this attitude that's crucial for giving them the skills they need to thrive in the 21st century's 4th industrial revolution.
So congratulations to Josh and everyone else in the Future Talent awards, they really are the faces of the future.
If you'd like to support Josh's amazing work on EduBlocks, check out his Patreon page and consider becoming a patreon.