Welcome to our weekly round-up! If you want to find out what's going on in the world of science, technology, education, and making then keep on reading.
Creating creators
I like to think of play not as an activity, but as an attitude, a way of engaging with the world. When children are playful, they are constantly experimenting, trying new things, taking risks, testing the boundaries – and learning in the process

Mitchel Resnick
A new report by the LEGO Foundation explores how we can enhance creativity in our education systems. The Creativity Matters series aims to highlight not just why creativity matters, but how education systems can best adapt and reimagine learning to equip present and future learners with creative skills, mindsets, and confidence.
---
Technology in the classroom
Bea Leiderman is an instructional technology coach at Goochland County Public Schools in Goochland, Virginia. Her work focuses on helping teachers and students navigate new technologies and new approaches to teaching and learning.

Bea was one of the speakers at our Bett 2019 Learning by Making fringe event, where she talked about why putting technology in the classroom for the sake of it is useless, the SAMR model for integrating technology into teaching, and the importance of working towards having kids do stuff that is meaningful and matters to them. Watch the video now.
---
Best Twitter thread
This Twitter thread on everything that is wrong with Monsters Inc. from an engineer's perspective made us chuckle. Well worth a read.
---
Make a driverless card for less than $1,000
"I want to win self-driving cars" Hotz told Reason. Whereas Tesla and Waymo are developing complex systems with expensive LIDAR and other sensors, his company, Comma.ai, is trying to bring plug-and-play driverless technology to the masses. "We're running it on a phone," says Hotz.
---
How does Finland's top-ranking education system work?
"The key to Finland's success is to view education not as a privilege, but a right."
Finlands's education system is considered one of the best in the world, but what makes it different from the rest? Equal access to education is a constitutional right, students are allowed to choose their educative path (which should never lead to a dead end), they have shorter school days, and don't do standardised tests. Rest of the world, take note.
---
Lego WEDO 2.0 auto lock
This video is a great example of identifying an issue, trying, failing, iterating, and trying again.
---
Late school starts in Seattle help students get extra sleep and improved classroom performance
"Teenagers wore activity monitors to find out whether a later start to the school day would help them get more sleep. It did, adding 34 minutes of slumber a night. They also reported less daytime sleepiness, and grades improved."
The Seattle School District changed from a 7:50 a.m. start time to 8:45 a.m. in the fall of 2016 for high schools and most middle schools, joining dozens of other U.S. school districts adopting later starts to help sleep-deprived teens. The results of this experiment were published Wednesday in the journal Science Advances.
---
Crazy Circuits: an Open Source Electronics Learning System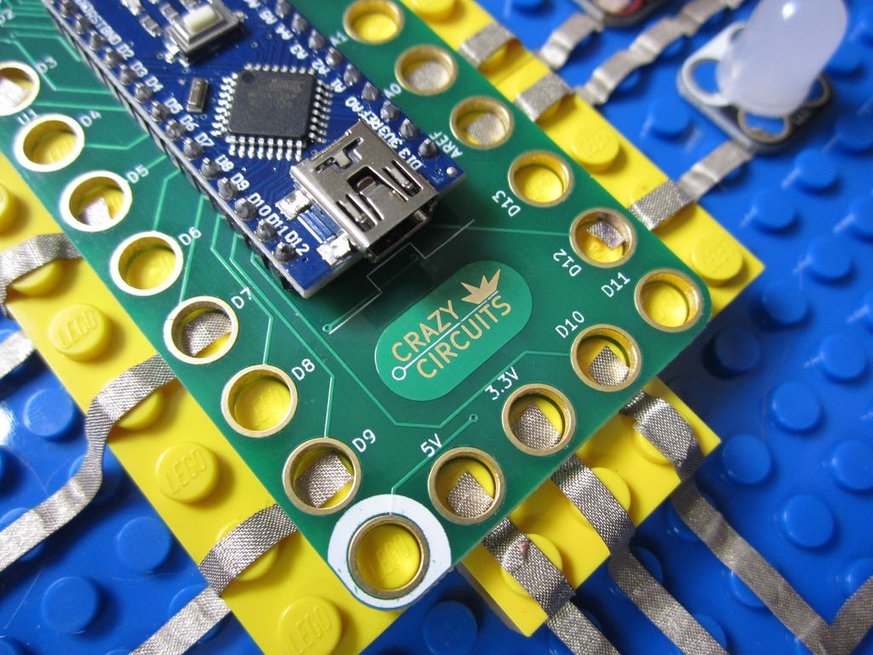 This week we found out about Crazy Circuits, a fun, low cost, reusable, modular system that could be used as an actual learning tool. "We wanted something that parents and teachers could easily integrate with kits they already had or inexpensive off the shelf components. Something for both the Maker Community to enjoy as well as the average adult," the owners write in their Instructables page. Cool, huh?
---
Hayabusa-2: Japan spacecraft touches down on an asteroid
A Japanese spacecraft has touched down on an asteroid in an attempt to collect a sample of rock from the surface.
Prof Alan Fitzsimmons, from Queen's University Belfast, told BBC News: "We think we understand how carbon-rich asteroids migrate from the asteroid belt to become near-Earth asteroids, but the samples from Ryugu will allow its history to be explored.
"After the Rosetta mission, it's now clear that most of Earth's water did not come from comets in the early days of the Solar System. We believe carbon-rich (C-type) asteroids may have significant amounts of water locked up in their rocks. It's possible such asteroids may have brought to Earth both the water and the organic material necessary for life to start. These samples will be crucial in investigating this possibility."
---
Lesson from LA: Less standardised testing
"Teaching children is one of the hardest and most important things a society does. So teachers should be treated as among the most valued members of our society."
That's the message that drew hundreds of thousands into the streets of Los Angeles last month to support striking teachers. As this article shows, Massachusetts teachers are now fighting for their kids and their schools too, demanding adequate resources and cutting back on standardised testing to elevate learning outcomes.
---
This star in Andromeda has exploded every year for millions of years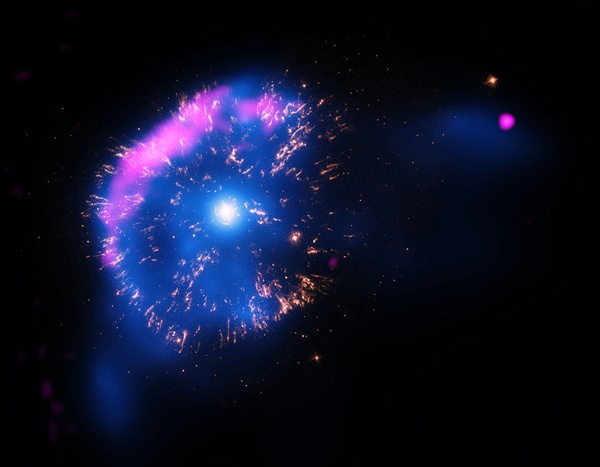 The star, which annually erupts as a nova, has left behind one of the largest clouds of stellar debris ever observed. And it's not done yet.
The new research, which was published last month in the journal Nature, not only marks the first discovery of such a super-remnant in another galaxy, it also paves the way for detecting a potentially massive population of repeatedly exploding stars, called recurrent novae, which may help shed light on how the universe has changed over time.
---
Want to read more? Check our previous 'best of the web' reading list.