Since 2013 the BCS' Bedford branch have been running a coding competition for UK schools at Cranfield University to cultivate young computing leaders, and this year, some of the pi-top team were invited along as guests and to present the winning team with a pi-top.
Mark Stewart (pi-top CCO) has a long-standing relationship with Cranfield University, one of the leading Universities in the world of manufacturing and engineering. He, along with Michael Jones (pi-top UK & Ireland business lead), attended the prize-giving event to learn about all the amazing projects.
Computing projects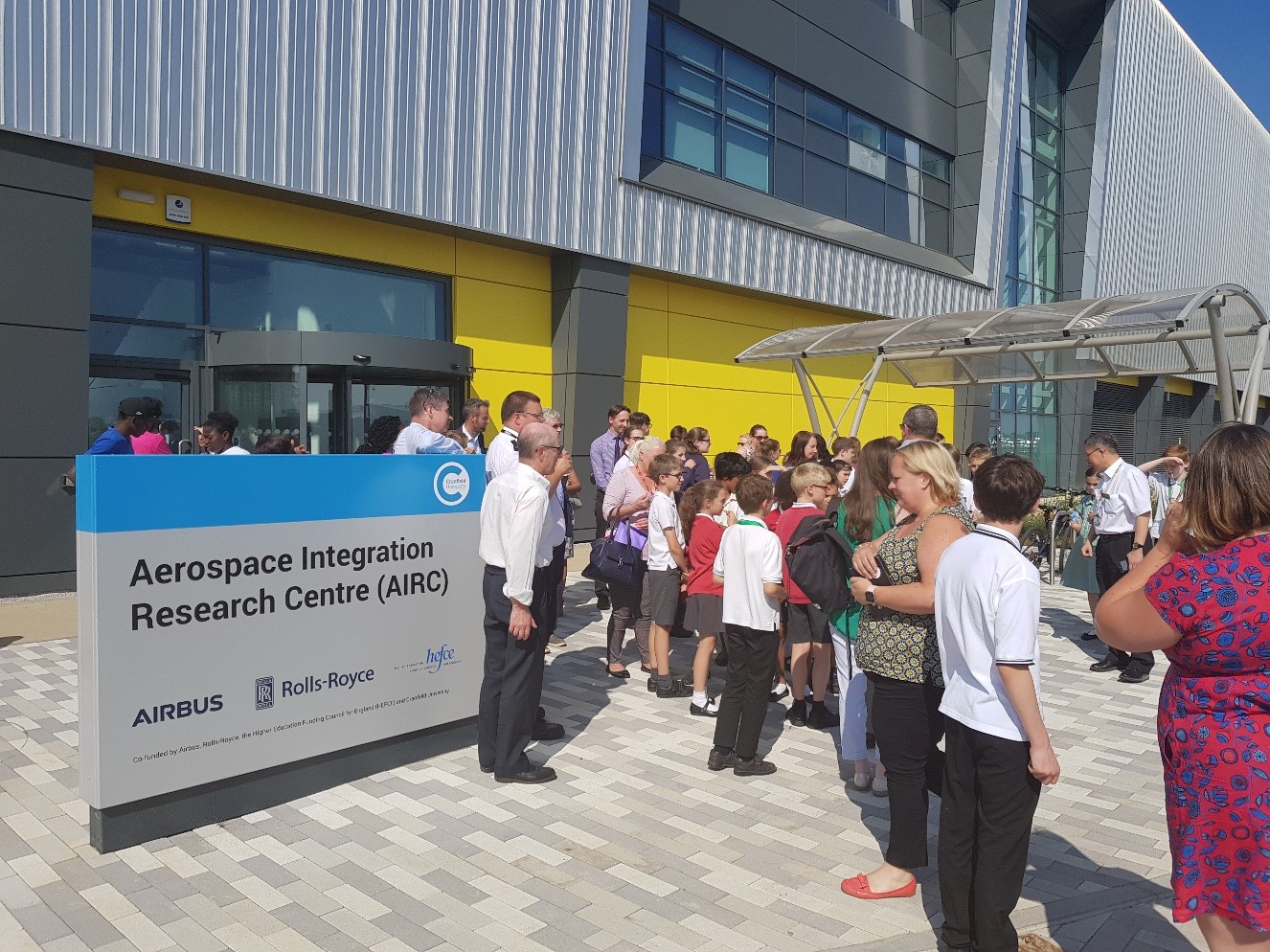 "It was quite remarkable to hear students from Bedford schools present their projects. The creativity, and in many cases sophistication with clever use of tools like Scratch, Alice and Python blew us all away" said Mark.
They also heard more about how the BCS' Computing At Schools initiative, alongside several organisations including Bedfordshire Police, are actively helping educate young students through computing projects to be safe online.
The competition is open to all schools in the four local education authorities and independent schools in the region. Schools are invited to introduce the competition to students from Year 5 to Year 10, and is an excellent activity for code clubs and computing projects.
There were five competition sections based around different age groups, here's what they came up with.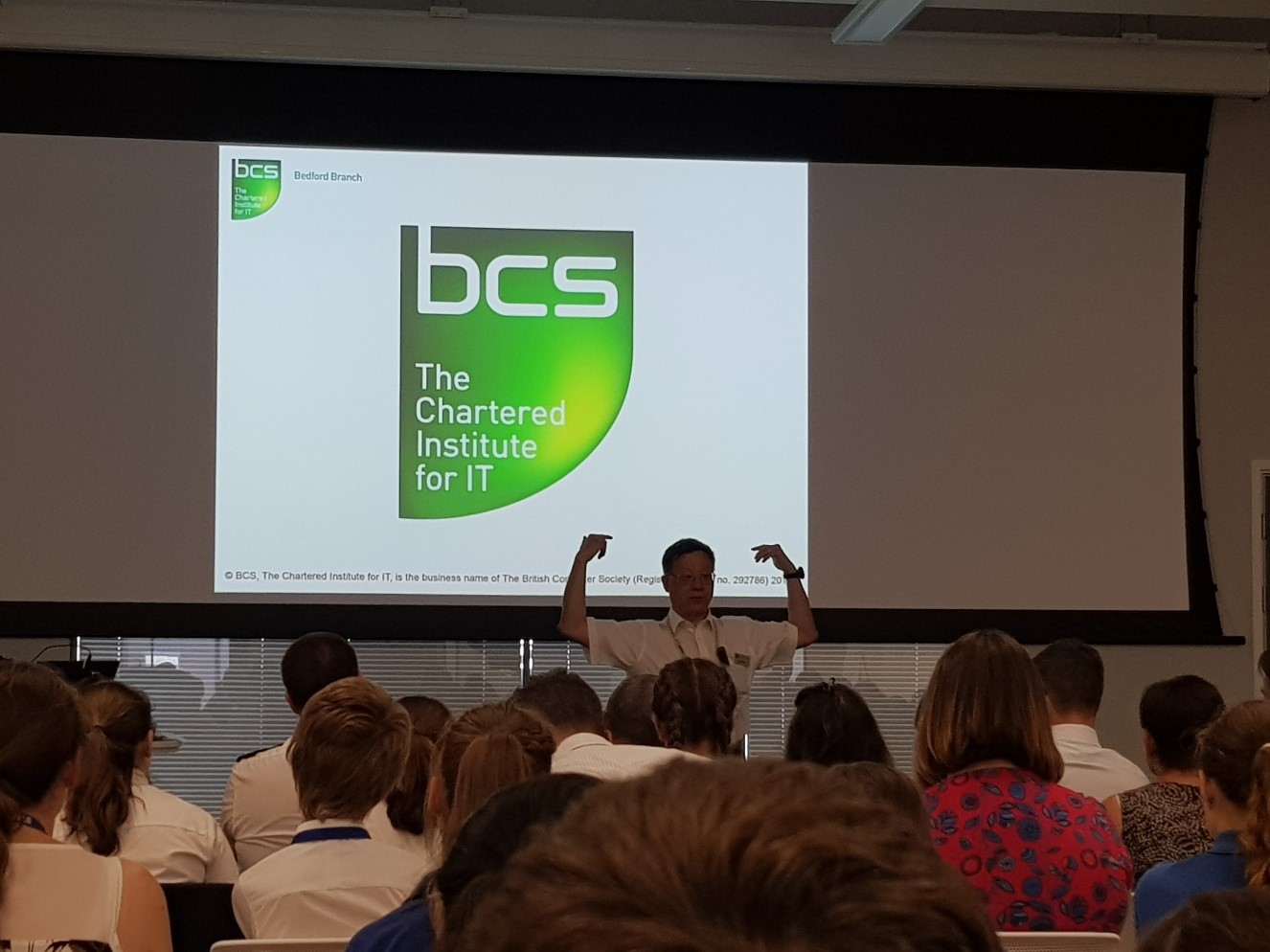 Year 5-6 Online Safety
The students created an educational resource that promotes the positive aspects of online talking and messaging but also helps people to understand when online behaviour could become inappropriate and risky. The resource must send out a safe online message so that people feel empowered to deal with uncomfortable situations online.
Year 7 Fake News
The project used clever animations and sprites to demonstrate how everyday internet services should be treated with caution, when it comes to making use of online to keep you informed. It encourages users to develop their critical evaluation skills to get the best from online information and discard the fake.
Year 8 Identity Theft
The game helps people to understand what identity theft is and why it is important to guard against it. It could help the players recognise the strategies used to access private information. It even suggests ways to guard against phishing and identify theft.
Year 9 Mobile Phone Security
Mobile Phone is a ubiquitous addition to personal life. It also holds a lot of information about the owner. Criminals are increasingly targeting mobile phones as a way to compromise personal and organisation security in one way or another, often with data being stolen. The students produced a game, that is fun to play but informs the public about mobile phone security and how to protect themselves or their businesses.
Year 10 Dark Web
The Dark Web is perceived as a mysterious place by many and could attract computing savvy young people to go and find out more. The purpose of this game called "Alone in the Dark" is to help people to understand what is the 'Dark Web' and the positive ways people should approach it.
Students explored cutting-edge issues and prevention advice in a very immersive game-based approach. The game could help the players to balance curiosity with responsibility, suggesting Tways to guard against unintentionally becoming criminals.
Developing their skills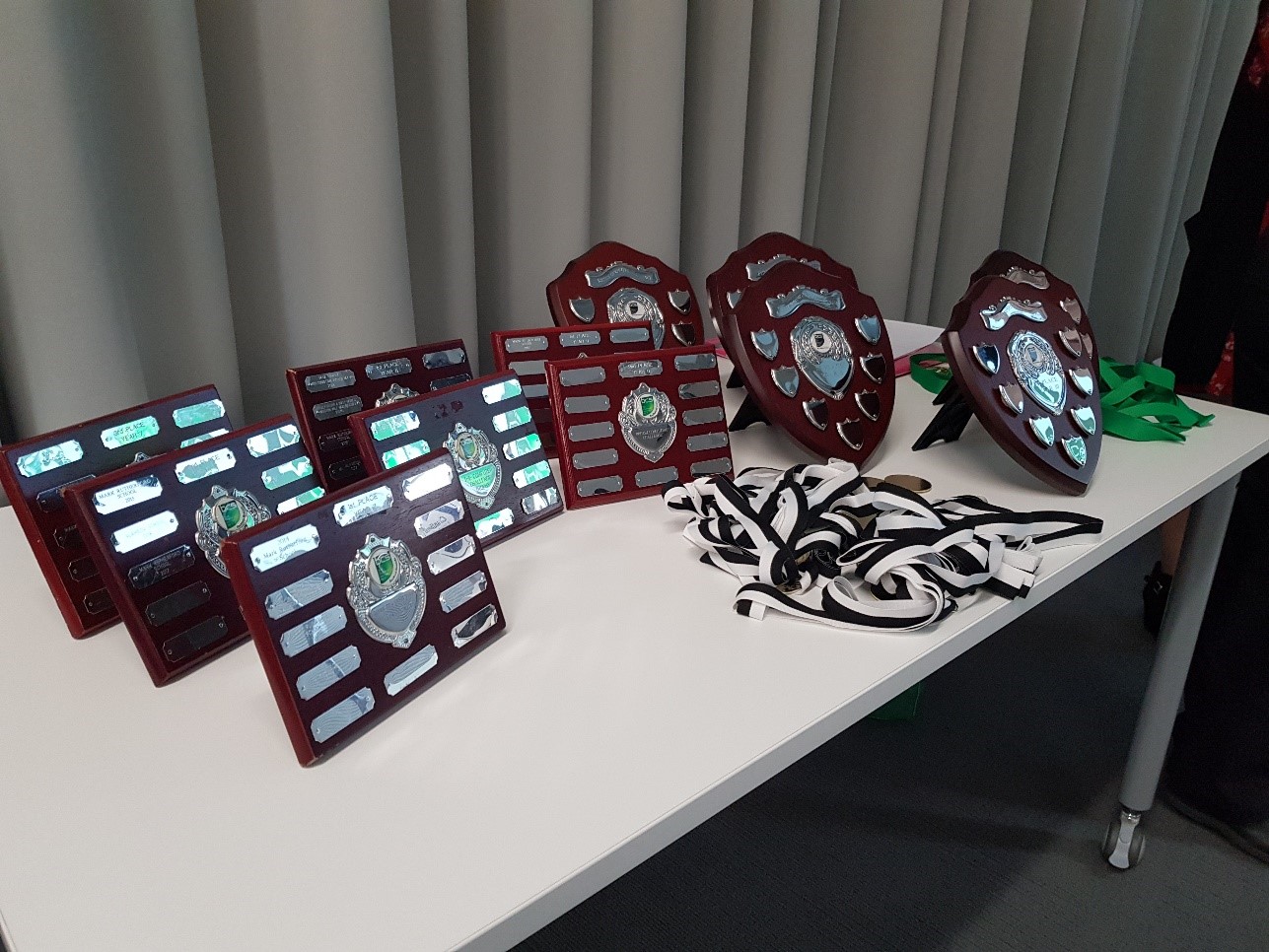 The students demonstrated their game creations, taking the audience on their journey, explaining how a game-based idea could capture and convey critical online safe-guarding principles, hints and tips.
Mark said "it was great to support the initiative and we had many of the students and teachers enquiring and playing with the pi-top we brought along. Students really just get it! The familiarity of the form factor disarms the perceived complexity of making using the Raspberry Pi".
Mark and Mike also had the chance to chat with across the entire year group and, as always all, learned something new from them. Mark added "we are excited by the level of interest shown by the Bedford member schools and working with Computing At Schools Initiative we plan to do more in bringing the Learning by Making potential to many more schools across the country."