At pi-top we strongly believe that students embracing STEAM, by making and project-based learning, is vital to both their own future success and the wider success of the global economy.
Our mission is to provide teachers and pupils alike with the most powerful and inspiring platforms to bring science, technology, engineering, arts and maths to life.
But why STEAM and not STEM? What is the real value of integrating the arts, creative thinking and what was traditionally called 'the humanities' into educational technology?
"In today's fast-changing society, nothing is more important than the ability to think and act creatively" wrote Mitchel Resnick, Professor of Learning Research, MIT Media Lab in issue one of Learning By Making, the pi-top magazine.
"If we design and use technologies in the right ways, they can help deal with the challenge of rapid change, by helping children to develop as creative thinkers."
The value of the A in STEAM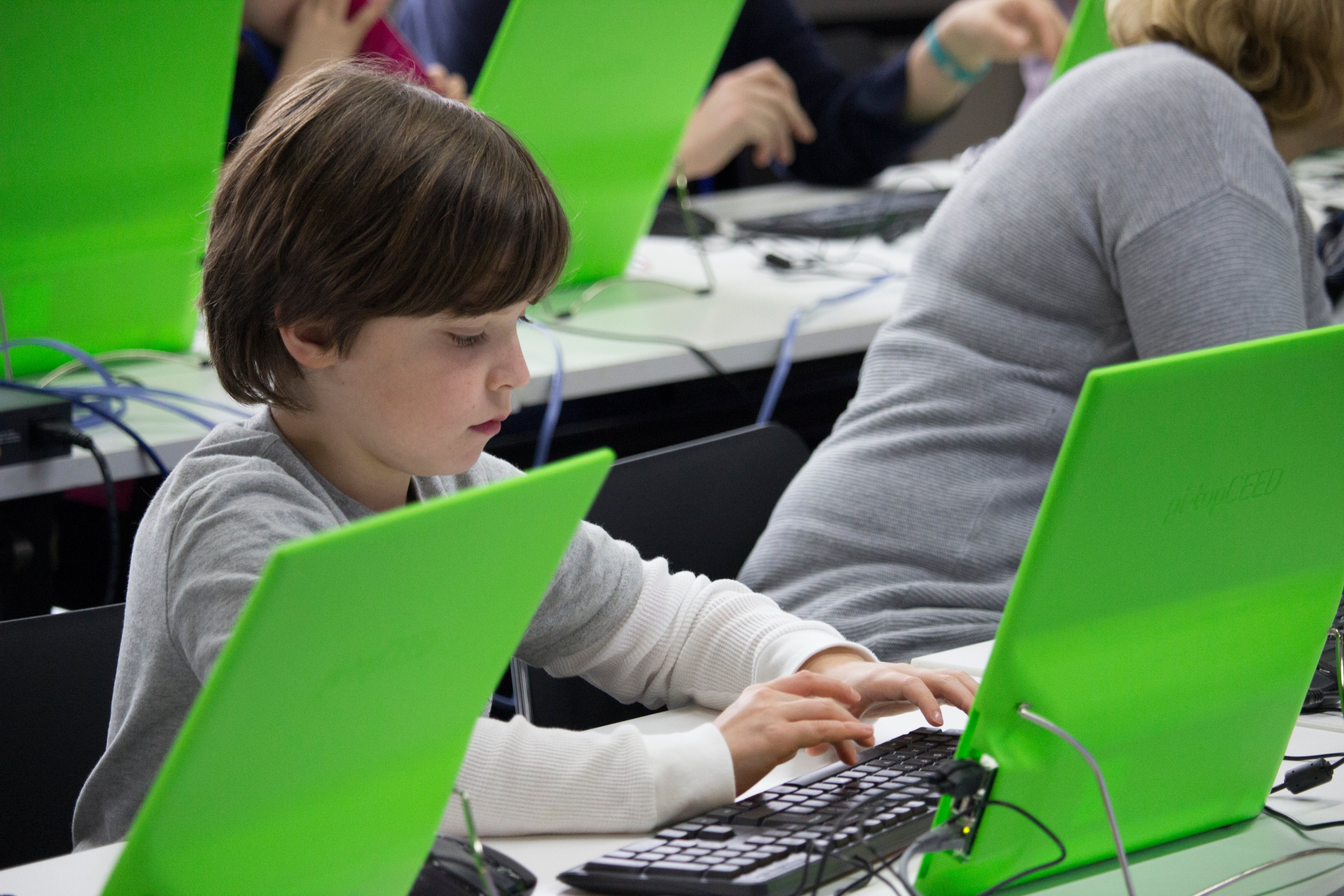 The rapid growth in the EdTech sector is, in many ways, a response to the global reliance on modern digital and mobile tech. Yet instead of bringing in technologies originally developed for the 20th-century workplace into the 21st-century classroom, there's an urgent need to use new types of tech that specifically designed to make learning more collaborative, more personalised and much less formal and hierarchical.
And that's exactly where the so-called 'soft skills' such as collaboration and critical thinking are critical. And it's exactly why we need to encourage learners to bridge the divide between the arts and the sciences. Which is the real value of adding that all important 'A' into the STEM acronym?
To put this in practical terms for teachers and schools, STEAM represents the merging of science, computing and creativity. It allows for students to work together to find something engaging in everything they learn.
What's important to understand is that breaking down silos in the curriculum that perpetuate this artificial and damaging 'arts and science' divide is not merely some noble EdTech mission. It's an economic, environmental and cultural necessity.
Which is why we passionately believe that, in the future, it will increasingly be constructionist approaches to learning – project-based, creative and collaborative – that will help to unify the disparate elements of STEAM, to drive teacher and learner engagement and to prepare today's students with the skills needed in our rapidly transforming world.
The moral dimension of 'STEM not STEAM'
"I saw the best minds of my generation spend their lives optimizing microseconds out of their high-frequency trading algorithms, or devising routing-algorithms for drone-delivered burritos."
That's Ryerson University's Richard Lachman offering his own take on Alan Ginsberg's Howl, in the context of arguing for the necessity of arts training for scientists and understanding the fundamental importance of the moral dimensions of 'STEAM not STEM'.
His point being, delivering burritos or creating faster trading software are obviously not the most pressing issues facing our global society in the 21st-century – despite what many eager start-up founders in the AI trading and drone delivery 'spaces' might tell you!
The real challenges, such as how to adopt new AI and biotech in sustainable and ethical ways or how to deal with long-term climate change through geoengineering, are going to require genuinely new and creative uses of technology.
Learning to code is, of course, a necessity in the modern classroom. Yet that's only the beginning. As we teach children to create, design and make things together – which is our mission at pi-top – then, as Professor Resnick so fittingly puts it:
"They learn to think creatively, reason systematically and work collaboratively – essential skills for everyone in today's society."
The future of EdTech has to be informed by the major economic, social and technological challenges of the 21st-century. Which demands creative, critical and ethical thinking, as opposed to training and preparing students for standardised testing.
After all, in the future, pretty much any routine or standardised tasks that are required in the workplace will be accomplished by AI robots.