As pi-top's in-house Industrial Designer the Sensor Pods development process fell within my domain. However, the factors that took this from one idea amongst many to a realised direction are much greater and far-reaching than these humble little pods.
In the background at pi-top we've been doing a lot of introspective thinking this year but I'll leave the explanation of that to our CTO, Ryan Dunwoody .
These changes are wide-ranging: some of it means revisiting aspects of our past, others are directly affecting how we go forward in the future. Right now, with the sensor pods, we've taken our first small step towards a vast, complex and very challenging goal: sustainability.
At pi-top, our purpose is to use technology to make a positive impact on the world. We've always put a great deal of focus on creating products and services that empower our users to adopt the 21st Century technological skills they will need for the future. With the pi-top [4] we achieved exactly that: it's a modular, highly adaptable computing system which when paired with our online learning platform Further can be used to power and pilot a huge range of custom electronics projects. What were we missing? By focusing on advancing the technical skills of our users, we were falling short of preparing them for an arguably much more immediate global challenge: our changing environment.
COVID-19 has been a huge wake-up call that the world we have built is a fragile one, and even though we have come together to fight hard against this particular challenge, we need to use it to catalyse change in other areas of our society


- Ryan Dunwoody, CTO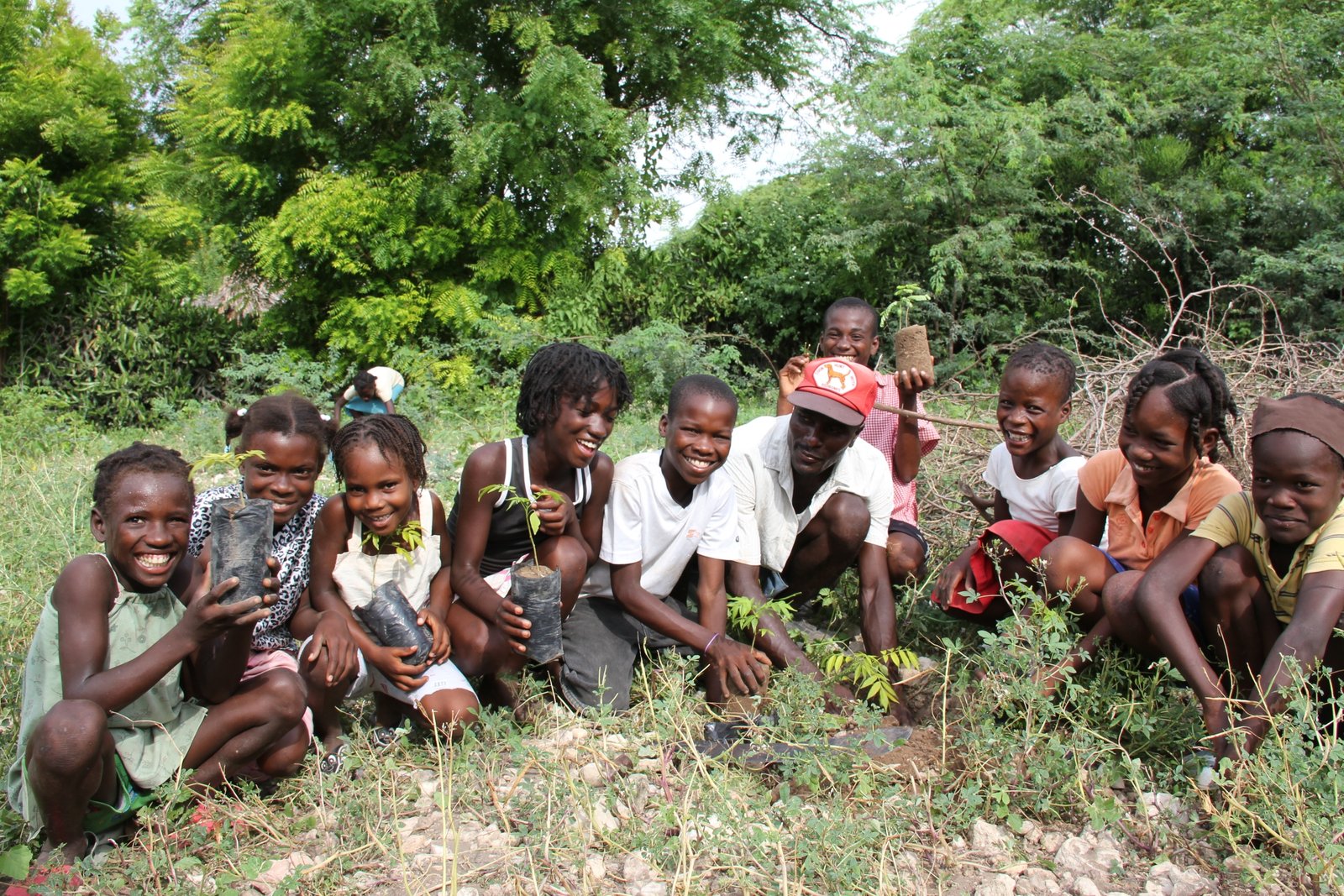 Image courtesy of One Tree Planted
Environmental stewardship has officially become part of pi-top's mission. To act on this we need to practise what we preach. A great deal of the reason for this is the vast and complex raw material supply chains that go into making electrical goods (specifically circuit boards.) This, as you might imagine, is an inherently challenging thing to control in its entirety even for the largest of tech companies.How on Earth are we at pi-top going to achieve that? The answer lies in two simple concepts:
Focus on education. The education system is Earth's process of recruiting talent: Earth's team members of tomorrow. We're all part of the same team, and we want to ensure that everyone passing through that system is well-equipped to solve all those lovely global challenges. The key proponent of systemic change is social change: by instilling the right ideologies and skillsets into the right audience, we believe that the resultant societal change will, in turn, change the existing status-quo for the better. That includes vast raw material supply chains, by the way!
Tackle what we can, one step at a time. As an established tech startup, we are well aware of the competing forces at play in making decisions on every aspect of producing and selling hardware. As our CTO put it: "the great thing about long roads is that they always start with small steps".

The packaging of our Sensor Pods is our first step towards sustainability.
"That's enough about pi-top, what about those sensor pods?"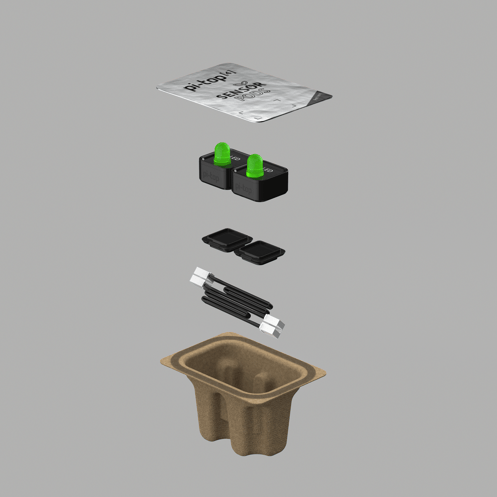 With this introspective thinking, change and renewed ideology in place; new product development began to reflect these changes from its earliest stages. The Sensor Pods came from a much larger decision, which was to opt for a highly modular approach to how we package and sell our 'Kit' Components. We realised we could improve the existing Foundation Kit packaging and the need to standardise a solution for the 'Kits' we release in the future, including the Motors and Motion Kit (MMK.) But why modular?
We wanted to create a packaging system that enables our customers to buy only the sensors they need, in a packaging solution that minimises environmental impact.
We'll still be creating various 'Kits' with cost savings against the sum of their components, only now they'll be much more environmentally friendly!
In the early research stages of the project, I created a table of existing/similar products in the market. Not exactly groundbreaking I know, but this was immensely valuable in understanding where and how to position the 'grass-roots' of this new packaging initiative. It was immediately clear that whilst some companies were transitioning to more environmentally friendly packaging solutions, there wasn't a competitor out there going beyond the usage of pulp.
It was thanks to this market research that development stakeholders at pi-top saw an opportunity to push our new sensor packaging where no company has gone before. Our pulp sensor pod trays are fully biodegradable, and we encourage customers to re-use them as seedling pots! One of our initial goals was to partner with seed and soil providers in target countries, alas COVID-19 has made this such a popular activity that securing a partnership in time for Earth Day was not feasible (If you're reading this: Royal Horticultural Society, send me an email!)
However, we did manage to achieve another one of our goals with the project: partnering with a well-established tree-planting organisation to sink a massive amount of carbon with every sale. Thanks to One Tree Planted, $1 of every sensor pod purchase will allow each customer to pick one of four continents around the world to plant a tree.
We understand that carbon-offsetting isn't the ultimate cure-all to our environmental footprint, but this goes back to concept no.2: tackle what we can, one step at a time. Stay tuned for more sustainability news from pi-top, we've got some really exciting concepts in the works and can't wait to share them with you!