Earlier last month, we announced that we've teamed up with Maker Mask, a rapidly-growing grassroots ecosystem and digital platform response to the COVID-19 crisis, to give teachers, students and makers everywhere the ability to make a positive impact on their communities by 3D printing respirator masks for those in need.
Make a difference in your community
As a response to the desperate need for locally sourced personal protective equipment (PPE), the Maker Mask team has created the first National Institutes of Health (NIH)-approved, open-source 3D printable mask which is available for free download at makermask.com. More than 10,000 makers around the world are using their 3D printers and the Maker Mask design to make protective respirator-style masks at small batch production sites in 145 countries. Printing one of the Maker Mask masks takes about four hours and has the equivalent lifetime use of 300 N95 masks.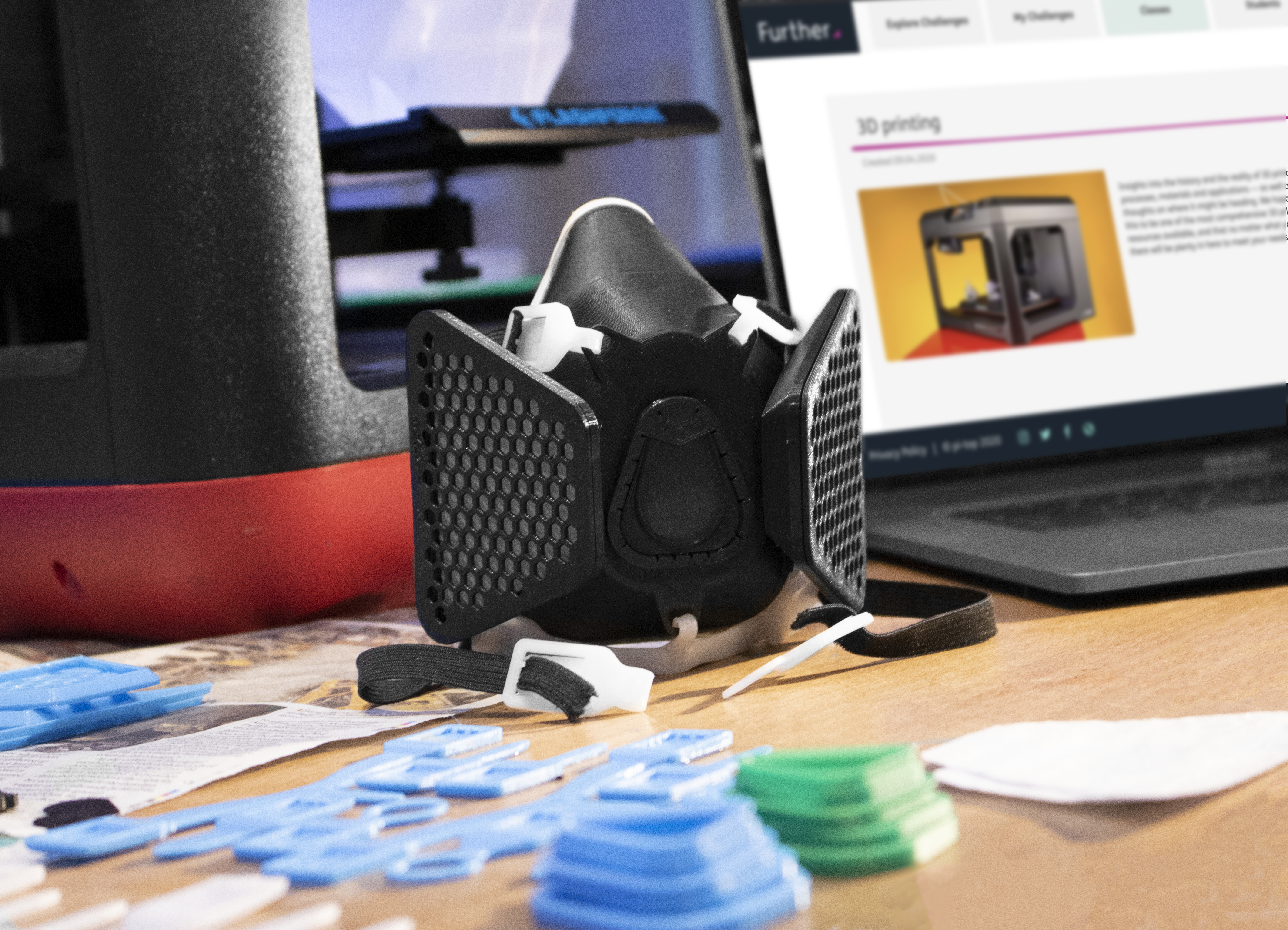 PROJECTS AND TUTORIALS
We've created a series of lesson plans in Further, our STEM learning management system, to teach users how to make a 3D printable NIH-approved respirator mask, using readily available materials found at local hardware stores.
Our lesson plans are easy to follow and can be used in class or at home. They include:
Understanding what 3D printing is


Understanding why you would 3D print something

Cleaning and maintaining the 3D printer and filament materials

Printing the complete Maker Mask



---
If you 3D print your own respirator mask, don't forget to send us a snap of your Maker Mask, you'll find us on Facebook, Twitter and Instagram.