The post-pandemic world as we know it is more digital than ever. Initially, an absolute necessity, the capacity for remote learning and working is now becoming a commercial opportunity.
Consequently, the divide between the tech-haves and the tech-have-nots is growing increasingly apparent. In fact, at the beginning of the pandemic, an estimated 15 million public school students in the US lacked the connectivity needed for online learning.

Technology innovation and discovery are continuing to identify and solve potential problems of the future. Schools adopting a tech-positive approach are consistently achieving a strong competitive advantage.
Conversely, those that resist the trend or are ill-equipped to adapt are beginning to find themselves in a professional, even intellectual, crisis. But what does this mean for the students of today?
Simply put, technology skills can significantly influence your options in life.

Computer science has the ability to level the playing field. While the easiest entry point for schools is offering programming classes, the subject stretches far beyond to a wide set of concepts.
Computer and Information Science Teacher, Christopher Kerr, adeptly elaborates, "We use computer science to visualize and analyze data, design, and develop complex, yet intuitive, visual interfaces for digital tools. Ultimately, we approach the problems and ideas of life with a mind honed for computational thought; decomposing ideas into smaller steps, thinking about the problem in both specific and general forms, looking for and simplifying patterns, and ultimately creating a dynamic solution."

Despite his argument, many teachers like him still have to fight to better incorporate computer science education in their schools.
Amongst the common blockers, feasibility and affordability rank high. From the training and professional development of staff to acquiring proper hardware and software licenses, implementing a functional computer science curriculum can be heavy on resources.
In addition, while confronting the cost to set up a STEAM Lab, many states are struggling to get their students to take the courses, especially amongst underrepresented communities. For example, Kerr's state of Connecticut reveals 92% of Connecticut students have access to computer science learning opportunities and 88% of Connecticut districts are offering some form of a computer science course.

Notwithstanding the availability of courses, only 12% of Connecticut students are taking them. "We needed to make computer science accessible and appealing for everyone," urges Kerr.
In 2022, only 24% of Connecticut students enrolled in a CS-related course identified as female. Additionally, just 11% identified as Black, 19% Hispanic and 0.1% were Native American.
To make computer science more appealing, CSTA Connecticut is working to broaden the range of courses offered, including game design and development.
In fact, this approach has proved particularly successful in engaging special education needs and multi-language students!
On Further, we offer the Game Development 101 course, which teaches students the basics of game development and systematically moves to more advanced programming. Almost inter-disciplinarily, students can learn to incorporate mathematics, design simulations and even implement artificial intelligence algorithms.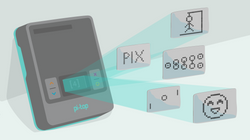 Another tactic to boost enrollment in CS programs is educating students on the professional applications of the various subjects covered.
Once students realize an understanding of computer science can be used to build a career in entrepreneurship, automotive design, healthcare, music journalism, fashion, sports analysis and so much more, they begin to seriously consider CS courses.
Even a beginner-level extracurricular course could improve a student's chances of landing a lucrative job with a more well-rounded skill set.
As Christopher Kerr concludes, "I often tell my students, "I'm not preparing you to solve the opportunities of today, I'm helping you prepare to solve the unimaginable opportunities of your tomorrow."
If we want to build the technically skilled workforce that the future demands and prepare young people to succeed, technology skills must be a top priority."
We couldn't agree more.
(This article has been re-adapted from a post by eSchool News in collaboration with Christopher Kerr)