Have you logged in to Further lately? If you haven't then it's definitely time to take a look!
We just released an update, adding several new resources, tools and navigation changes to Further, that will make teaching computer science easier and much more fun.
Check them out!
New CSTA standards-aligned pathways by level.
To assist in lesson planning and make it easier to get started, we've broken our content down into Level 1 (Beginner), Level 2 (Intermediate) and Level 3 (Advanced).
Each level has an array of exciting lessons and activities, designed to be easy-to-implement
Downloadable and printable Scope and Sequence documents
Making classroom management and planning easier. These documents will include estimated time for each task, objectives, guided questions, and expected outcomes.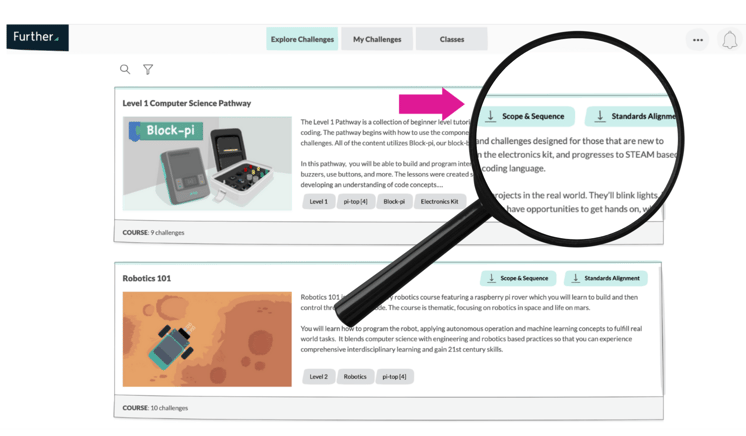 Printable Standards-Alignment documents
Designed to help you meet your specific teaching and learning goals, these documents will be your guide for lesson planning.
Updated search filters
Want to teach robotics or look for block-based coding lessons to your beginner students? Want to see how you can incorporate computer science into other curriculum like math or history? Our filters can help!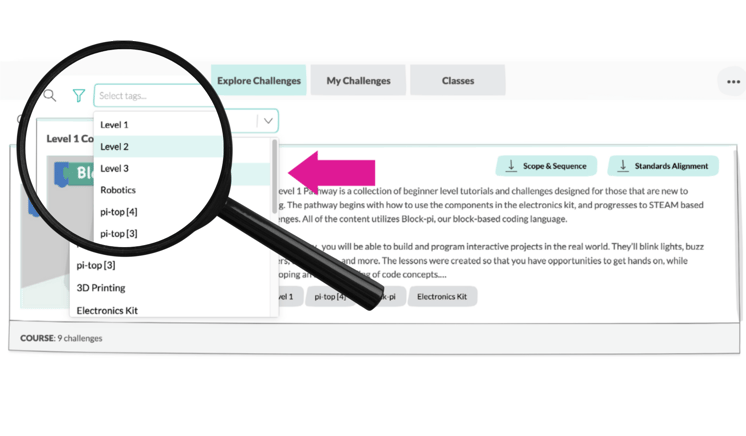 Improved content publishing
Create your own computer science lessons or activities and easily share them with others with just the click of a button!
In edit mode, simply hit the "shareable" button and send the link to everyone you know.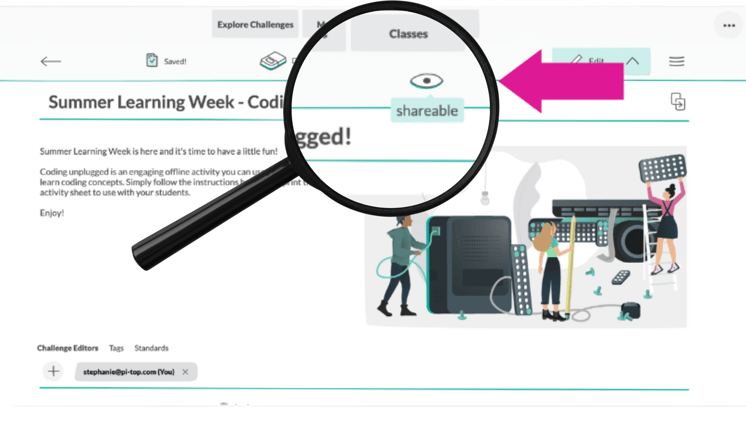 And don't forget, we have some great teacher guides to walk you through each lesson step-by-step!
Stay tuned because we'll be adding new features to make your lives easier throughout the summer, so you'll be able to hit the ground running when school is back in session.
Enjoy!