Now that school has started and teachers are busy working in their classrooms, we at pi-top want to share information about changes we've made to Further, our learning platform. We strive to make CS easy to teach, easy to learn, and easy to implement.
Easy to Teach
The teacher dashboard is your hub to the controls and features of Further! Through the dashboard teachers have access to everything they need to successfully implement Further in the classroom.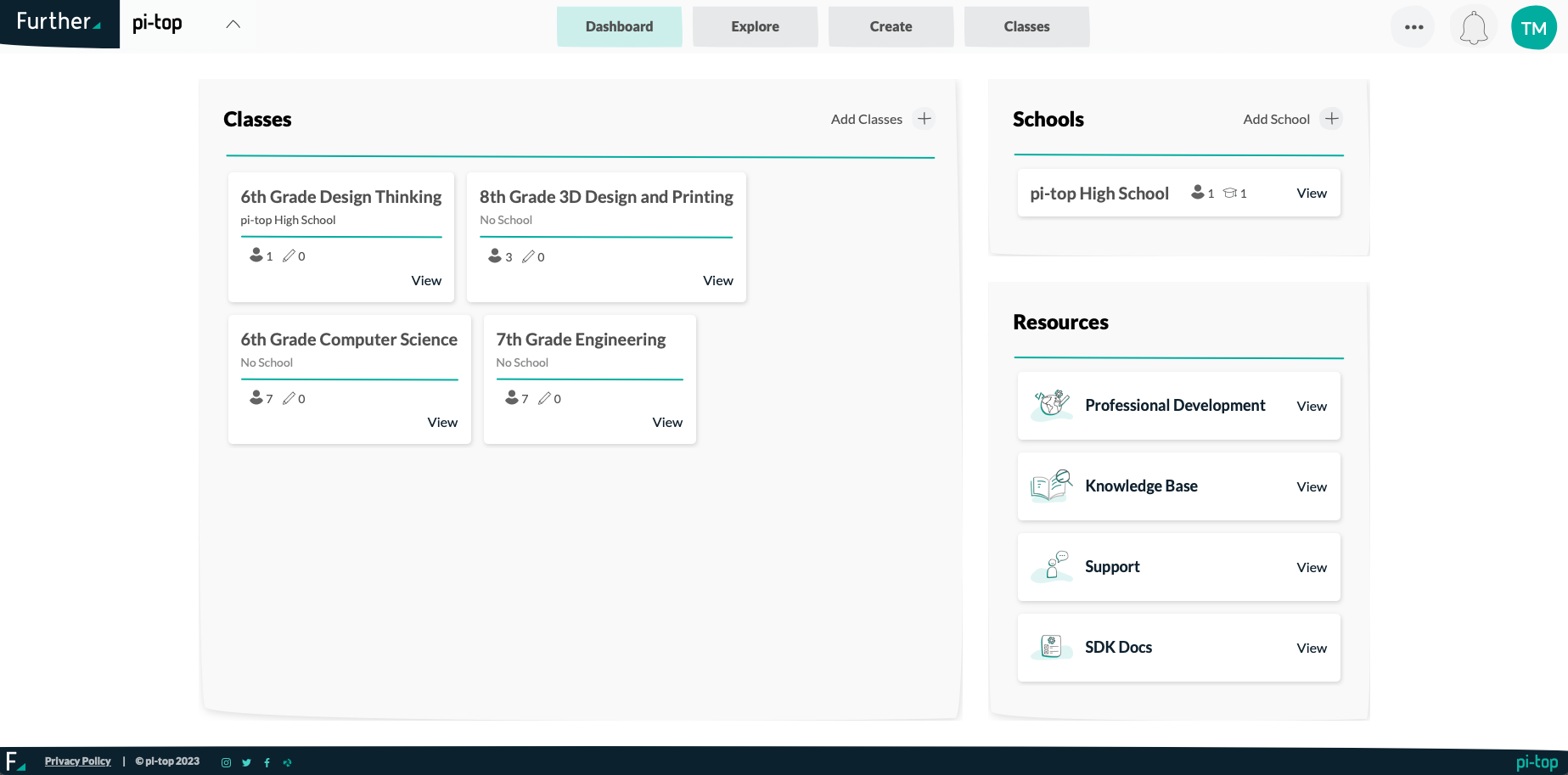 The Class page now includes more functions and capabilities! Get a quick overview of the class with our new grade book view. This page allows teachers to track student progress, see grades, know what needs to be graded, quickly determine who is behind, access assigned lessons, and more. Easy to Learn
We've redesigned the student dashboard to make it more intuitive and to limit distractions. Students can focus on their classes and access them quickly.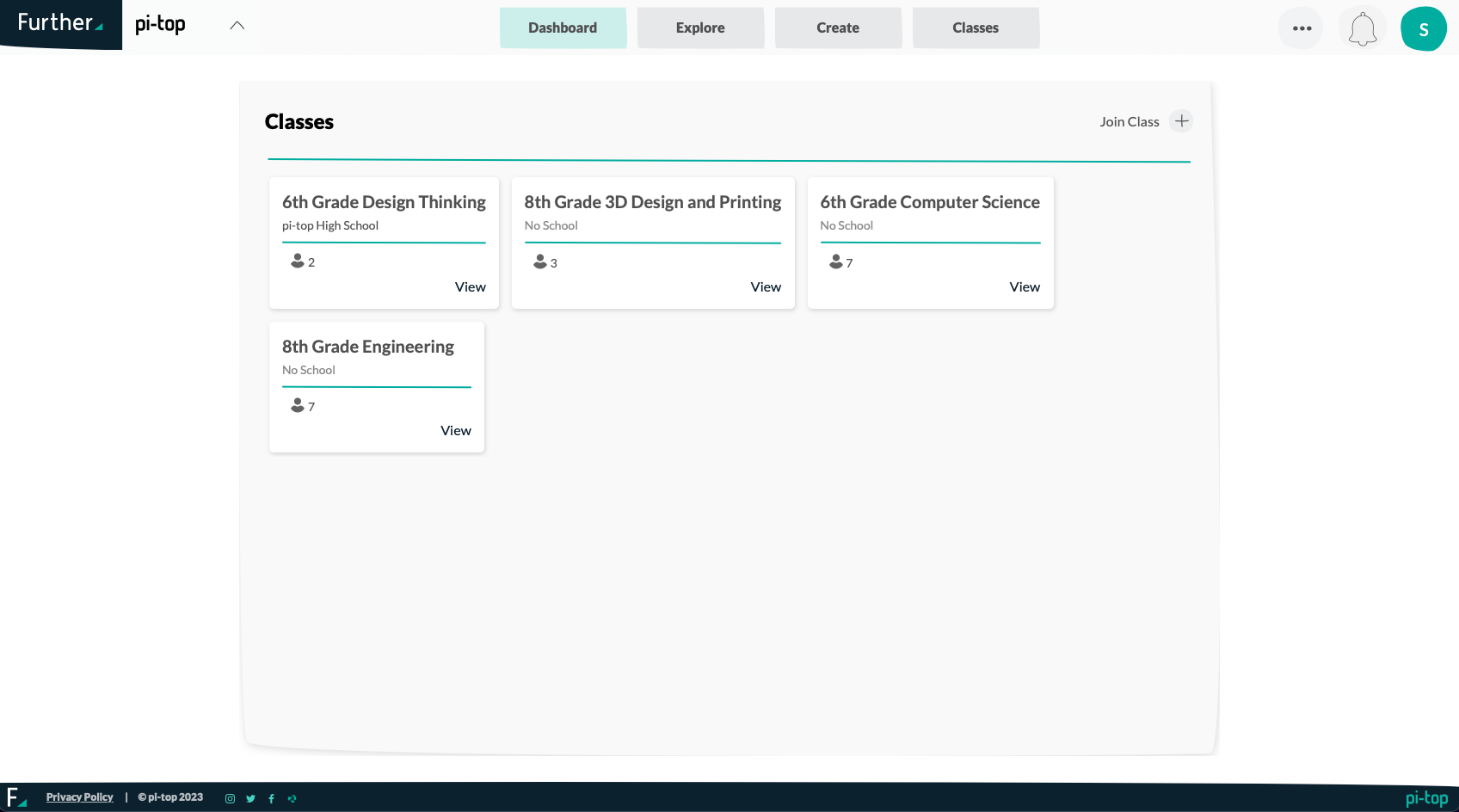 An engaged student is a student that is actively learning. We not only provide computer science curriculum but you can find interdisciplinary content on Further! One of our current endeavors is to mix 3D printable parts into lessons that are STEM based. You'll find an example of this in our Catapult Control lesson and the upcoming engineering challenge on draw bridges.
Reference Materials
Do students need help identifying a specific part from the kit quickly? We now have downloadable reference materials just for that! The parts are drawn life size, so that users can compare and identify a part by holding it up to any of the diagrams. Find 11x12 sized pages or an 18x24 poster sized document here: Hardware Identification Documents.
As a means of aiding teachers and students in the classroom our team has designed code cards to use as reference in the classroom. You'll find standard cards, as well as notation style cards here: Code Cards.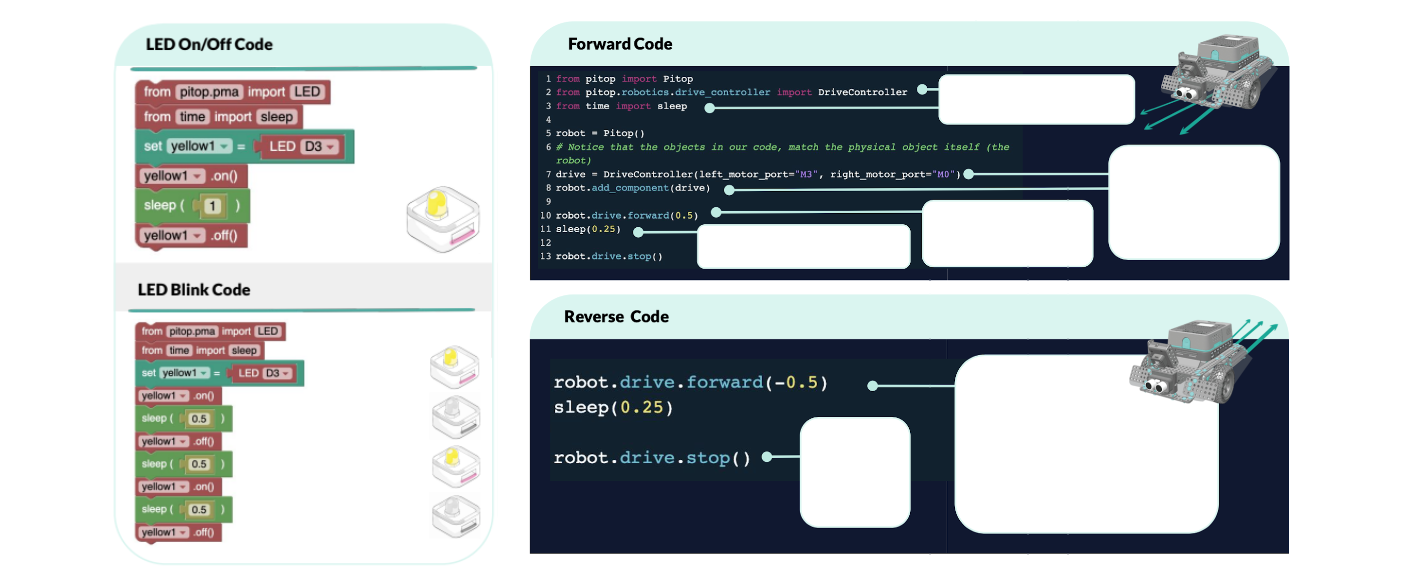 Easy to Implement
School Deployment System
Our new School Deployment System allows you to set up a school as an organization or join an existing one. Admins of the school can add other teachers to the organization, add students, manage licenses, grant access to content, etc.

Once a student account is created/ linked to a school, the student can be enrolled in any teacher's class, as long as they also belong to the org. An added benefit is that we can avoid a situation where a student ends up with multiple accounts/ logins.
Do you use Google Classroom or Clever? You are now able to import your classes onto Further in minutes!
Ready to get started? Check out this article: How Do I Get Setup. Are you an existing user? Here's how to migrate to the new system: How Do I Use Schools With Existing Classes.
If you have an existing account, but aren't ready to launch the new dashboard, there's no need to worry. You'll still be able to use the old version of Further by using the Classes tab while you investigate the new changes.
Lastly, after partnering with MakerBot, we are exploring the collaboration between pi-top and 3D printing. This inspired us to add a new library of 3D printable files that can enhance and expand your kit! Check out our Library of 3D Printable Files on Further.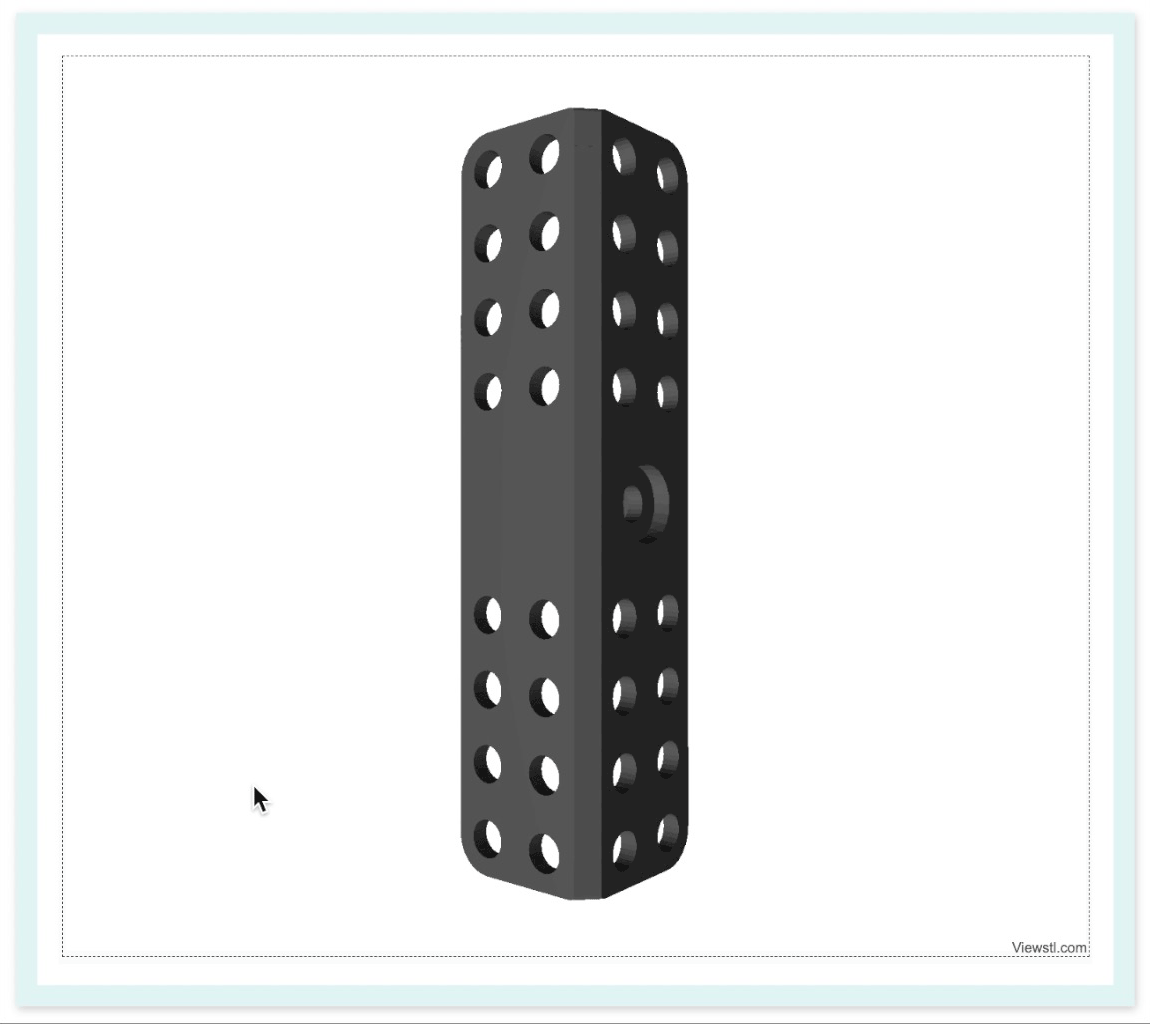 We've worked hard to provide schools with a comprehensive solution for their needs. We're always working to improve your experience with Further and would love any feedback or suggestions you may have!
Click this link to schedule a product demonstration, or you can click here to request a quote for your school!
You can also check out our product webinars and funding guides to get you started.