As the new school year approaches, it's time for STEM educators to equip themselves with the necessary tools to inspire and empower their students.
We've curated a comprehensive back-to-school checklist to facilitate hands-on learning experiences and ignite a passion for science, technology, engineering, and mathematics.
Let's jump right into this and explore some of the essential tools you can use to create an innovative and engaging classroom environment.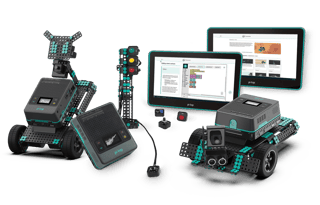 Of course we want to start with our CS and Robotics Kit - we think it's a game-changer for computer science educators - even if they've never taught computer science.
Powered by the Further CS lesson platform, the CS and Robotics kit provides standard's aligned lessons, comprehensive teacher guides, and engaging activities that will guide your students as they progress from beginning STEAM challenges and block-based coding to advanced AI concepts!
This versatile kit combines Further, with hands on project kits, creating an immersive learning experience that combines computer science learning with real-world applications. This CS system is suitable for educators and students of all skill levels, ensuring an inclusive and engaging learning environment.
The Micro:bit is a pocket-sized, programmable microcontroller board that unleashes creativity and computational thinking.
Equipped with sensors, LEDs, buttons, and Bluetooth connectivity, it enables students to bring their ideas to life. With block-based programming or JavaScript, students can create games, wearable devices, and interactive projects. The Micro:bit's versatility and simplicity make it an ideal tool for introducing coding and electronics to learners of all ages.
The Vernier LabQuest 3 serves as a powerful data collection and analysis platform for scientific experimentation. With a wide range of sensors, students can gather real-time data and perform various experiments.
The user-friendly interface allows for data analysis, graphing, and interpretation, enhancing inquiry-based learning. The LabQuest 3 empowers students to explore scientific concepts through hands-on experimentation, fostering a deeper understanding of the scientific method.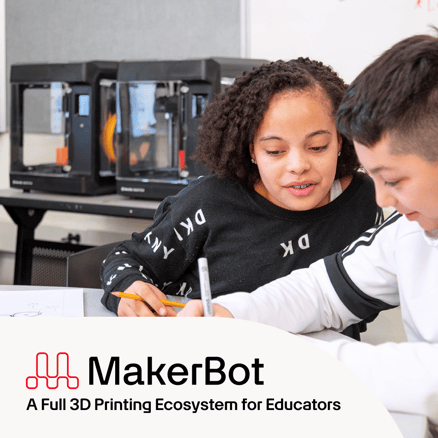 MakerBot 3D printers enable your students to turn their digital designs into physical objects. Help your students develop practical problem-solving skills with the ability to easily print prototypes, models, and functional objects - the only limit is their imagination!
By integrating 3D printing into your curriculum, you'll expand your students' creativity and understanding of design thinking and spatial awareness while encouraging innovation.
---
Bonus! pi-top has partnered with MakerBot to deliver their 3D Printing Certifications on the Further platform. Set up a complete STEM lab with the pi-top CS and Robotics kit and a MakerBot 3D printer and you'll have all the tools necessary to expose your students to computational and design thinking, programming, electronics, and more.
---
Give your students the necessary tools for future success.
As STEM education continues to evolve, providing students with the right tools is absolutely necessary for fostering creativity, critical thinking, and a passion for learning.
All of these tools help you to bring STEAM learning to life. By incorporating them into your classrooms, you will inspire the next generation of innovators, and problem solvers. Enjoy!