We call the pi-top CS and Robotics Kit a "computer science department in a box".
What does that mean?
As more states implement computer science mandates, school districts are being challenged to figure out how to set up their classes and fit the curriculum into an already packed list of graduation requirements.
In addition, with increasingly tight budgets, schools would prefer that the tool they purchase for their computer science programs meets the needs of all of their students instead of requiring an investment in several disparate programs.
So we came up with the idea of simplifying this process for schools by creating a computer science department in a box!
By speaking with hundreds of district leaders, school leaders, and classroom teachers, we learned that there are five key things they need to implement computer science classes quickly, without breaking the budget.
1.
Comprehensive curriculum
2.
Engaging hardware
3.
Teacher Support
4.
Grading and Assessment opportunities
5.
Option for supplemental materials (camps, clubs and
---
1. Complete computer science curriculum (from beginner to advanced).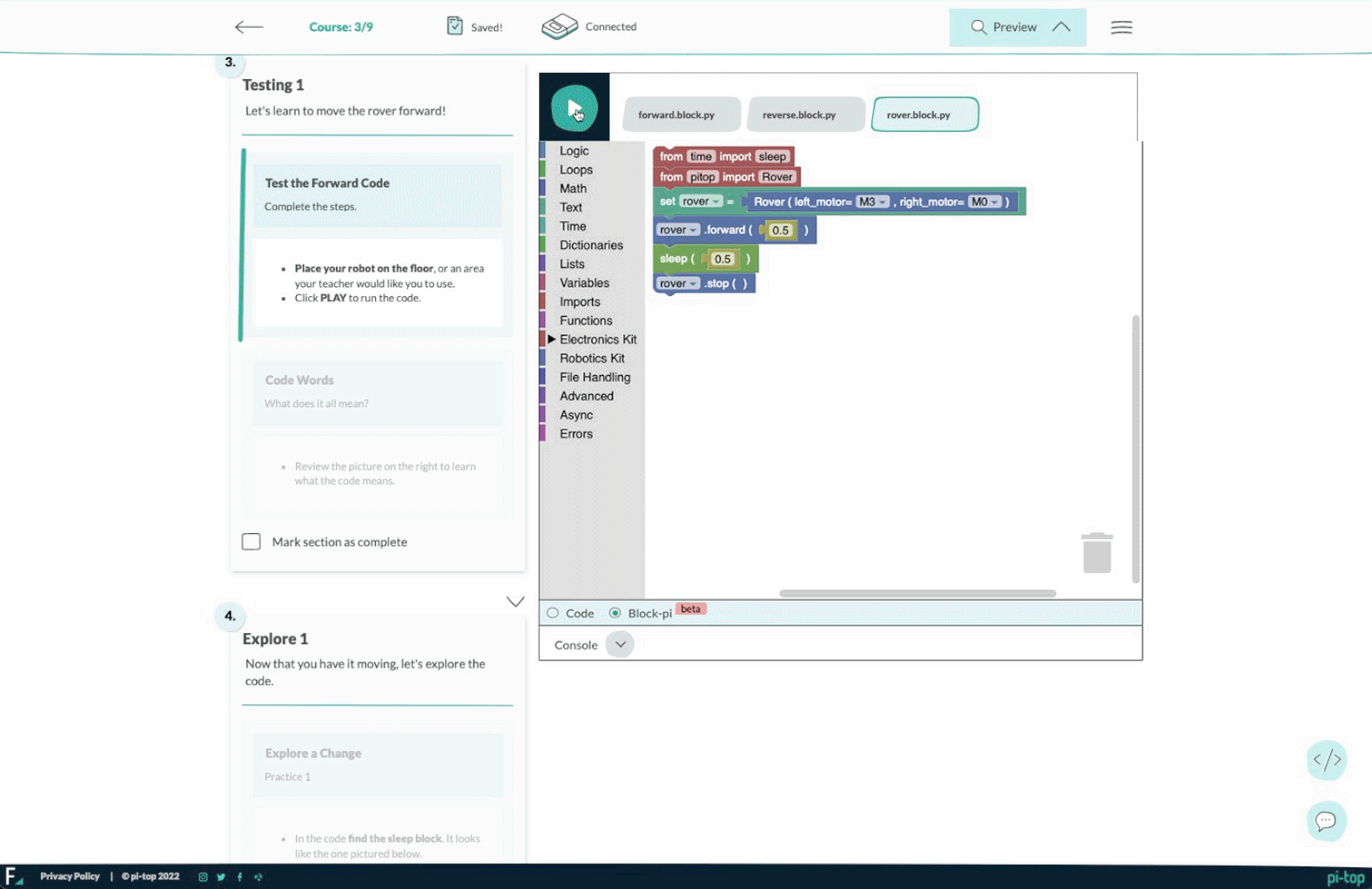 First and foremost, schools need a complete curriculum that meets the needs of students at different grade and skill levels. This curriculum needs to provide a logical progression of skills as students move through the lessons.
To make things simple for schools, pi-top has put together a comprehensive standards-aligned curriculum that covers everything from beginner block-based coding to Python programming and advanced AI concepts.
These browser-based lessons are fun and easy to set up. The scaffolded content walks students (and teachers) step-by-step through their learning journey and students can progress at their own pace.
---
2. Engaging hardware to bring computer science learning to life.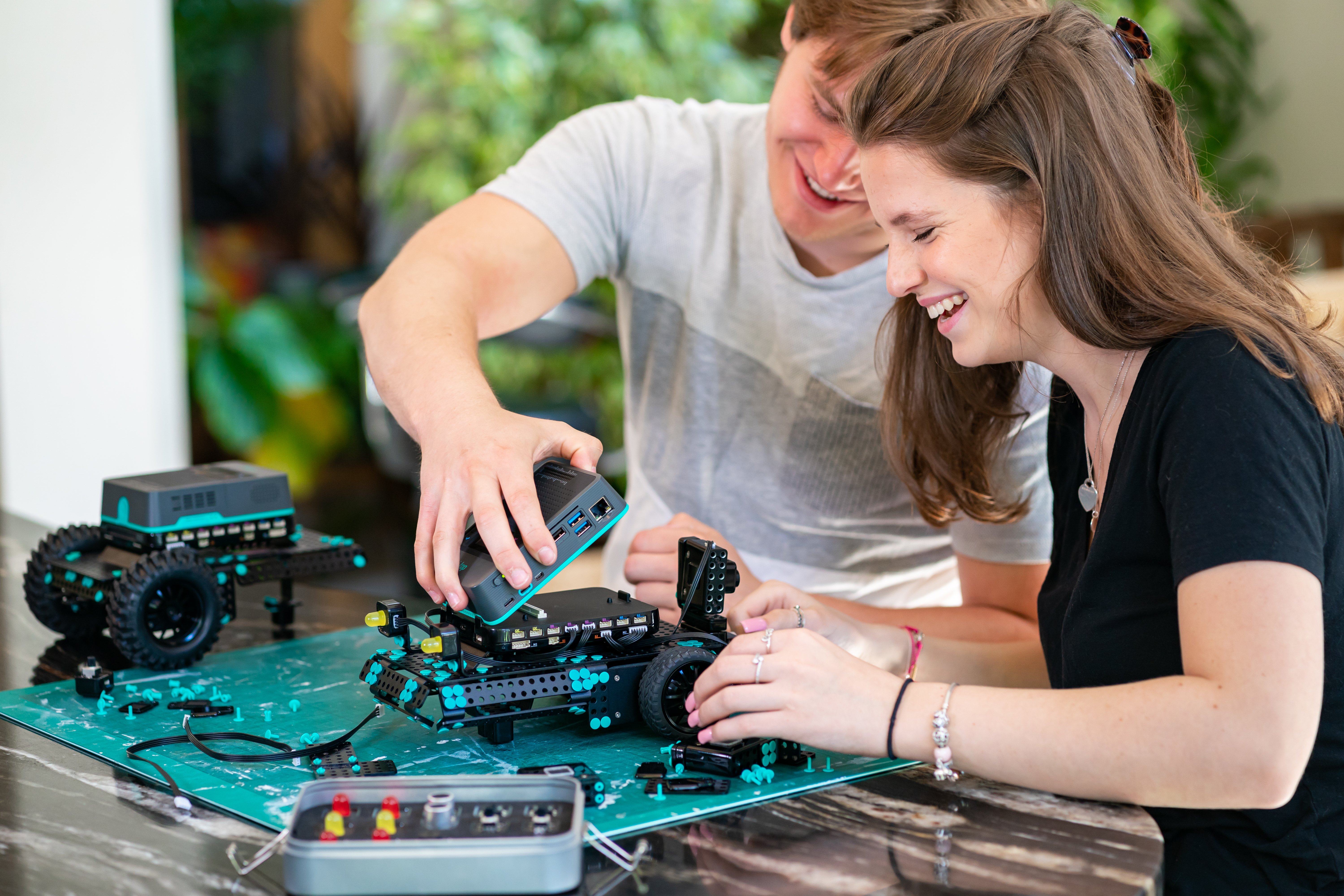 In addition to the curriculum, schools also need all of the necessary hardware to help students learn the real-world applications of their CS lessons.
Necessary hardware includes robotics kits, electronics components, connectors, cameras, motors, sensors, and more. Schools need this hardware to be ready to use right out of the box without a steep learning curve for teachers or students.
We developed our CS and Robotics kit to have all of this! From our Raspberry Pi-based pi-top [4] computer to our robotics kit (that can also be configured as a smart home, a catapult, and many other configurations) and our toolkit of electronics - this kit has everything a school needs for a complete CS classroom.
---
3. Teacher tools and support.
One of the most important needs for schools implementing computer science is teacher tools and support.
Most districts don't have nearly enough (if any) computer science teachers and they rely on teachers of other subjects to take on the course. Generally, they tap their science teachers but we did speak with an English teacher from Ireland who had just been told he was going to be teaching computer science next semester!
Our lesson platform, Further, includes an extensive array of teacher support materials including:
Teacher Guides (every teacher's favorite document - their coding cheat sheets)
Standards alignments (for ease of lesson planning)
SSO with Google and Clever (to simplify classroom set-up)
Extensive step-by-step guides to walk teachers through set-up and troubleshooting
We also offer training on how to use the curriculum and the software, as well as ongoing 1:1 product support. This has all been built to ensure that teachers are comfortable with the material and able to provide their students with a high-quality computer science education.
4. Assessment and grading.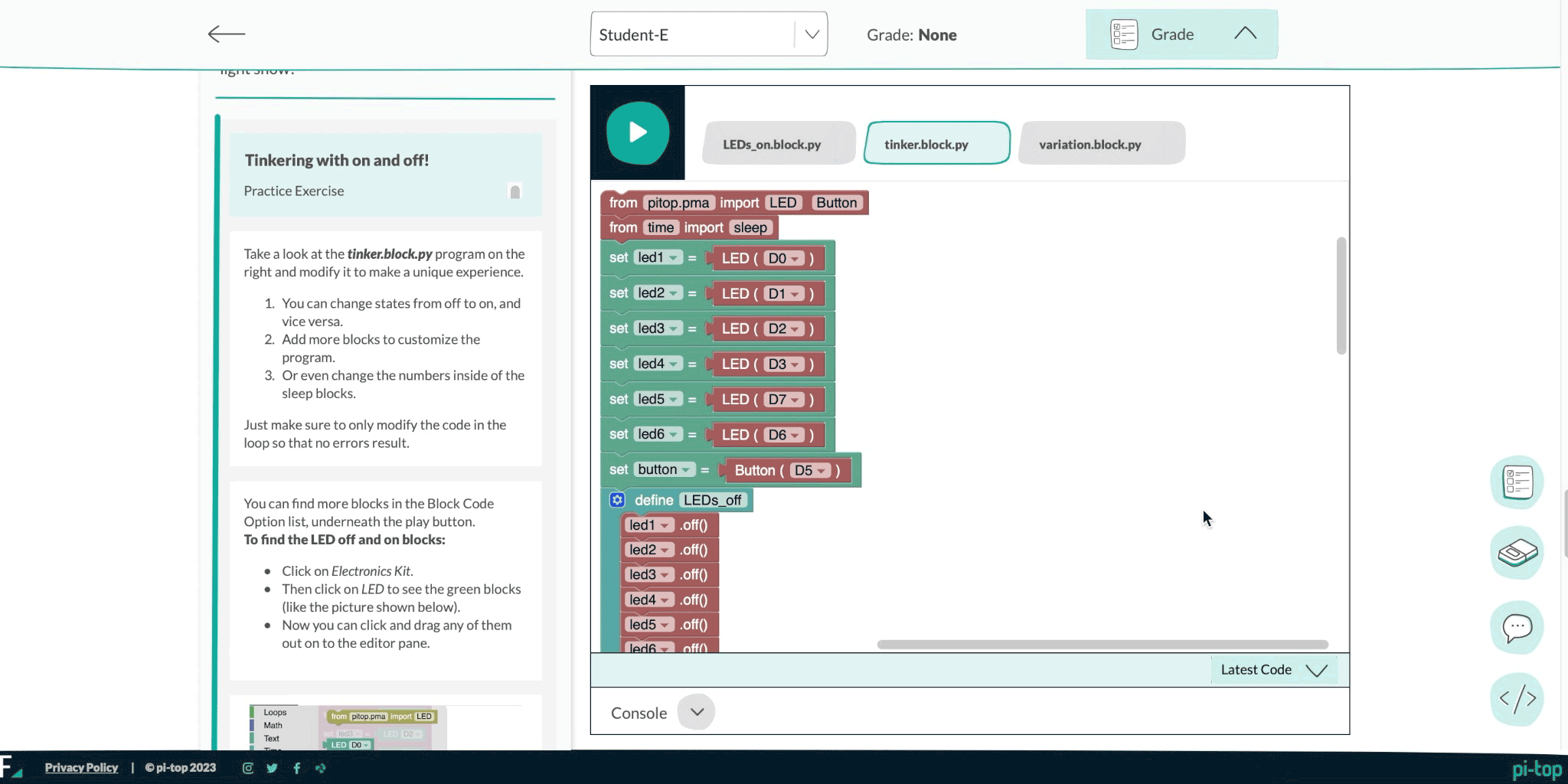 Of course, every subject needs assessments to ensure students are progressing in their knowledge of the subject.
In Further, we've added the ability for teachers to create tests, assess student work as they go, and provide feedback as they work through their lessons.
These assessments can be shared with parents and offer a clear picture of how well each student is mastering the material.
---
5. Supplemental materials and activities (clubs and camps).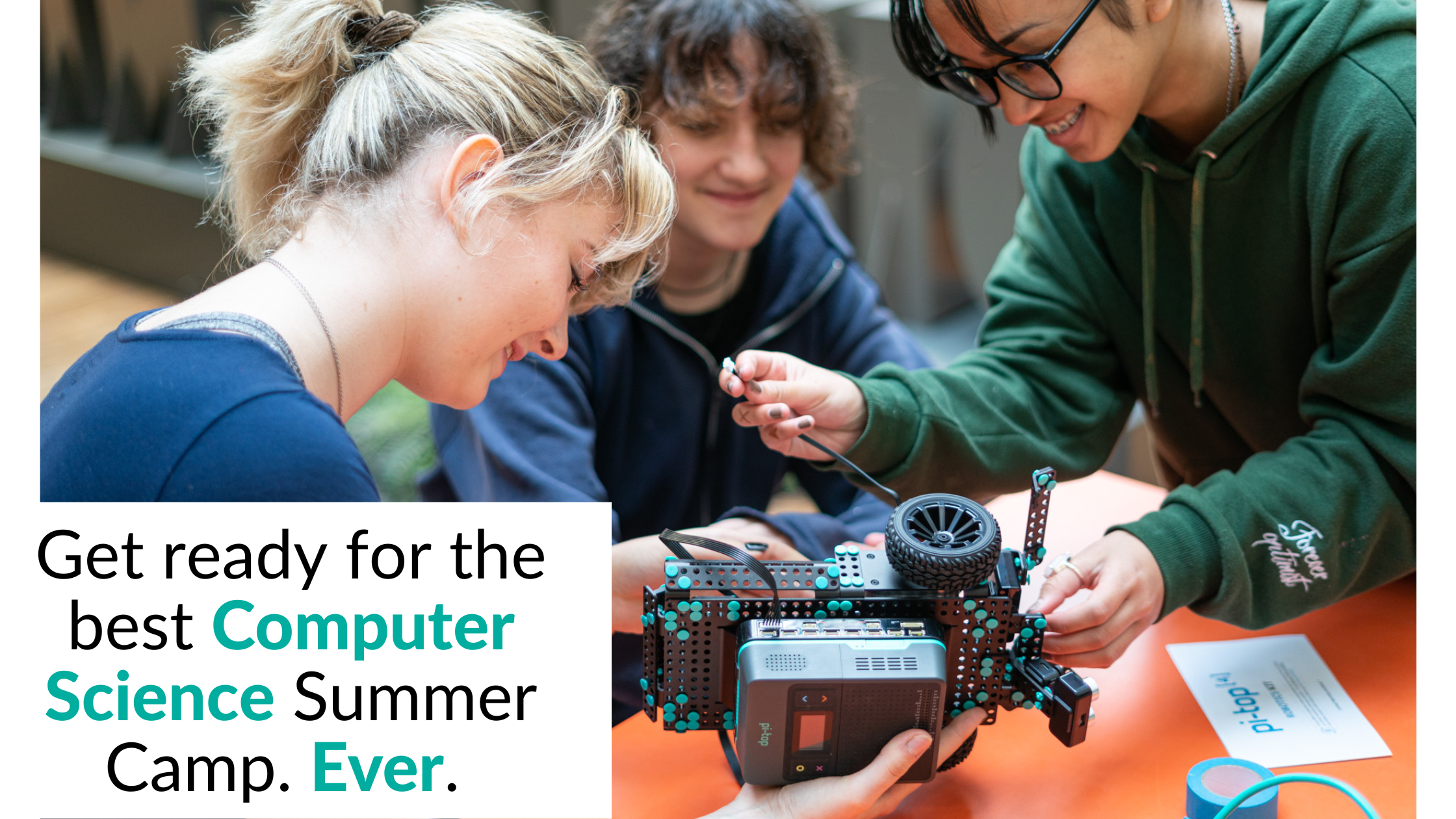 Finally, no "computer science department in a box" would be complete without resources for extracurricular activities, like coding clubs, and camps. These activities provide students with opportunities to practice and apply their skills in real-world scenarios and collaborate with their peers on fun projects.
Our curriculum includes materials for after-school clubs and summer camps for beginner, intermediate, and advanced students. The curriculum includes pacing guides for ease of planning and can be adjusted based on the length of camp or time available in after-school activities.
---
We've worked hard to provide schools with an out-of-the-box solution for their complete computer science needs. We're always working to improve your experience with pi-top and would love any feedback or suggestions you may have!
Follow this link to schedule a product demonstration, or request a quote for your school!
You can also check out our product webinars and funding guides to get you started.