According to a recent report from Code.org, close to half of America's high schools teach computer science. Although rapidly expanding, schools face the challenge of integrating this necessary subject into their curriculums. Low-income students and students that live in rural areas are among the least likely to attend schools that offer the subject. However, with the evolution of technology, these statistics are beginning to shift for the better.
In this article, we will be looking at the trends in high-school computer science courses across the country. We want to understand what the barriers are to teaching computer science so that we can overcome them. Understanding computer science and robotics has a great deal of value for young learners, and we want to give every student the chance to explore these subjects in the classroom.
Barrier #1: Lack of Qualified Teachers
Already in 27 states can high-school students count computer science courses towards their graduation requirements. The problem here is that there is a shortage of teachers who are qualified to educate students in this subject. On top of that, policymakers have difficulty agreeing on what qualifications a teacher needs in order to teach robotics and computer science.
There needs to be consistency in the requirements for computer science teachers.
For example, if a state requires a computer science teacher to be certified in both math and computer science, then it limits the range of teachers that a state may draw from. Ultimately, there needs to be consistency in the requirements for computer science teachers.
Thankfully, teachers are constantly displaying their high capacity for versatility, especially when it comes to learning new subjects to teach. Equipped with the proper resources, schools will be able to effectively train teachers in the instruction of computer science education. The challenge that faces schools today is how to distribute those resources efficiently and on a broad scale.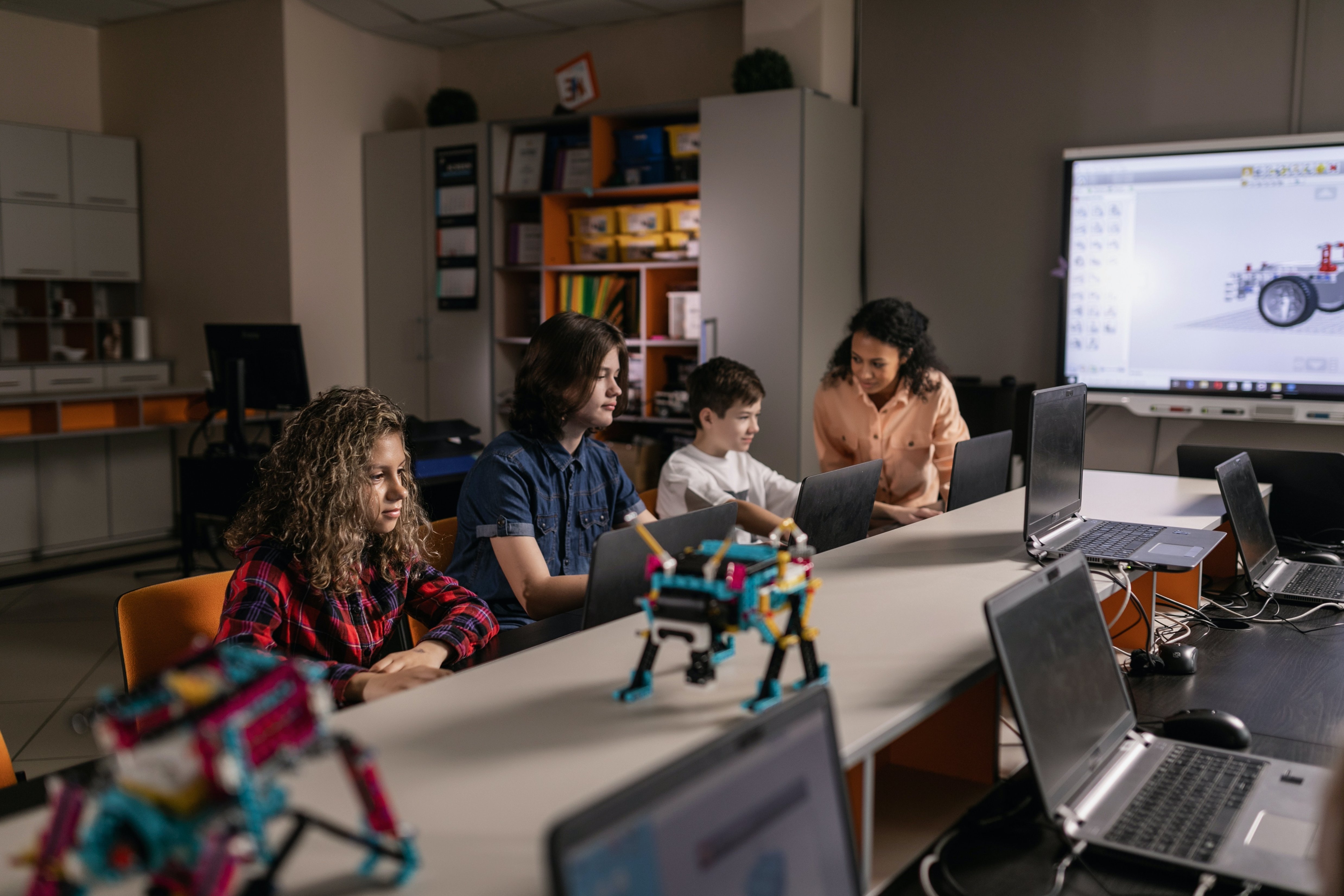 Many students, parents, and teachers place value on computer science education. Parents within a lower-income bracket are even more likely to hold this view. Although school and district administrations across the nation are still catching up with this demand, computer science course offerings continue to grow at exponential rates.
School administration does not see the benefit of (or have the budget for) hiring teachers to teach a subject that is not tied to testing requirements. Instead, testing requirements often dictate that students devote their time to more general subjects. However, educators and administrations are beginning to recognize the plethora of transferable skills computer science education offers. This mindset is starting to be reshaped, paving the way for comprehensive computer science education, despite its tie to assessment requirements.
Barrier #2: Lack of Funding
There is no doubt that technology can be expensive. Hardware and software can cost a considerable amount of a school's budget. Schools that run on tight budgets often struggle to find the funding for computer science classes without sacrificing another program.
State lawmakers will push legislation to promote computer science education, but they don't always back up their policies with funding for local district schools. These unfunded mandates are incredibly troubling for schools to navigate. Due to this fact, computer science initiatives can have a tendency to fall to the wayside, despite their massive importance and relevance to modern education.

But there is some good news. States have been putting effort into doing more than just implementing policies. In 2015, two states passed especially strong legislation to face the funding obstacles.
Arkansas provided a $5 million budget for its state's high schools to offer computer science courses for students. The state's goal was reached by the 2015-16 school year. That being said, some of the schools did not have qualified computer science teachers, so they had to offer various types of learning opportunities in order to meet the needs of students.
Washington also passed legislation to encourage computer science education and learning standards. They provided funding for their schools, and they emphasized the importance of teacher endorsement and professional development.
Learn more about pi-top's complete computer science solution for students of all skill levels & the funding you can use to make STEM learning accessible to all your students by clicking here.
Barrier #3: Lack of Resources
This barrier significantly impacts demographics of lower-income students. There is a major lack of resources, not interest, that negatively impacts students from underrepresented groups. Access to computer science classes and extracurricular clubs is generally the lowest for students from lower-income households. This is largely due to a lack of funding in poorer areas of the country.
Statistics show that economically disadvantaged students are underrepresented in computer science courses. Latino and female students also face a lack of representation within the classroom. However, according to Code.org, the number of female students taking AP Computer Science exams rose 32% from 2018 to 2019. Furthermore, students of underrepresented minorities participating in AP Computer Science rose by 29% in the same year.
Students who have access to school-based computer science courses are more than twice as likely to say that they plan on studying the topic in college.
In order to combat this barrier, schools must put more emphasis on the element of equity. The efforts needed include making sure school counsellors are eager to guide students in enrolling in computer science courses.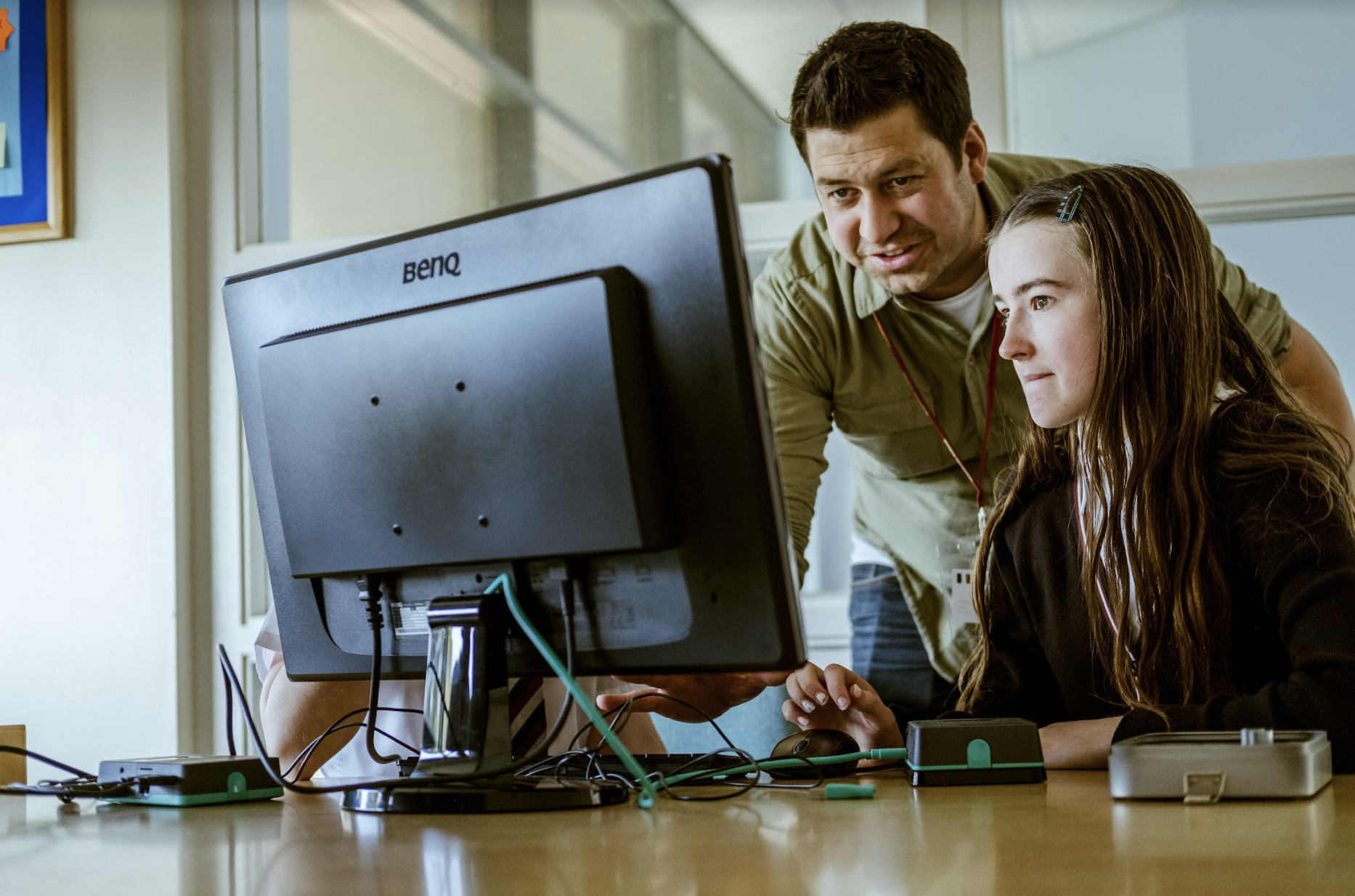 With rapid technological advances in today's world, students are expected to be computer literate and comfortable with foundational computer skills, such as computational thinking and programming. Students that don't have the same level of access as others are put behind early on, and this can hinder their growth later in life when searching for careers or using technology.
Students have a desire to learn about computer science, and studies have shown this time and time again. Students who have access to school-based computer science courses are more than twice as likely to say that they plan on studying the topic in college. Schools are the primary area for shaping the interest in computer science, and this interest can heavily influence the future career that a student chooses to pursue.
The Importance of Teaching Computer Science
Computer science has become increasingly relevant and its values are embedded in virtually every area of academic study. The use of computers, data, and digital storytelling are central parts of our necessary skills in the modern world.
According to job listing statistics from LinkedIn, the most in-demand skills are related to computer science. These skills include application use and flexibility, digital production and development, data analysis, media literacy, and digital security.
As the subject of computer science becomes inseparable from our daily work lives, we must understand how essential it is to career readiness. Students who have strongly developed computer science and digital literacy skills are more likely to reach competitive positions within the job market. They will be able to apply their skills to countless facets within their future careers, and it will make them more adaptable to the continual technological changes that we face.
Understanding computer science helps students achieve a growth mindset. Students must be able to prepare for future roles that are yet to be imagined, and by having future-ready skills, they will more easily embrace change. Computer science in itself is based on a mindset of problem-solving and critical thinking. Students who have access to computer science courses are able to gain knowledge of programming languages and computing systems, which are foundational skills that they can build on throughout their lifetime.