Welcome to a new edition of what we've been reading, our weekly round-up of articles, posts, and content that's given us food for thought.
All-girls robotics team from Ghana wins World Robofest Championship in the U.S.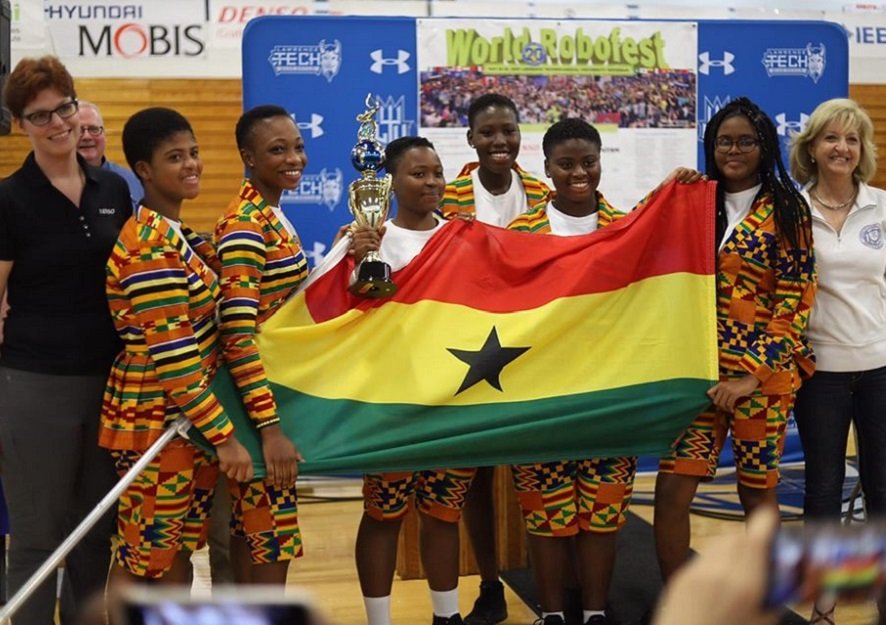 Ghana presented Team Acrobot, an all-girls robotics team for the senior division of the World Robofest Championship in the United States and they won the topmost position by beating teams from the United States, Mexico, Egypt, South Korea and dozens of others.
---
'Knitting Is Coding' and Yarn Is Programmable in This Physics Lab
Dr. Matsumoto's team likes to contemplate how stitch patterns provide code — more complex code than the 1s and 0s of binary — that creates the program for the elasticity and geometry of knitted fabric. The buzzword is "topological programmable materials," said postdoc Michael Dimitriyev.
For Dr. Matsumoto, knitting is more than a handicraft hobby with health benefits. She is embarking on a five-year project, "What a Tangled Web We Weave," funded by the National Science Foundation, to investigate the mathematics and mechanics of "the ancient technology known as knitting."
---
How to excite students about science
Brandon Rodriguez is an Educator Professional Development Specialist at NASA's Jet Propulsion Laboratory. He is also a high school physics and chemistry teacher. Brandon was one of the speakers at our Learning by Making event in Los Angeles.
---
Monitoring Haiti's quakes with Raspberry Shake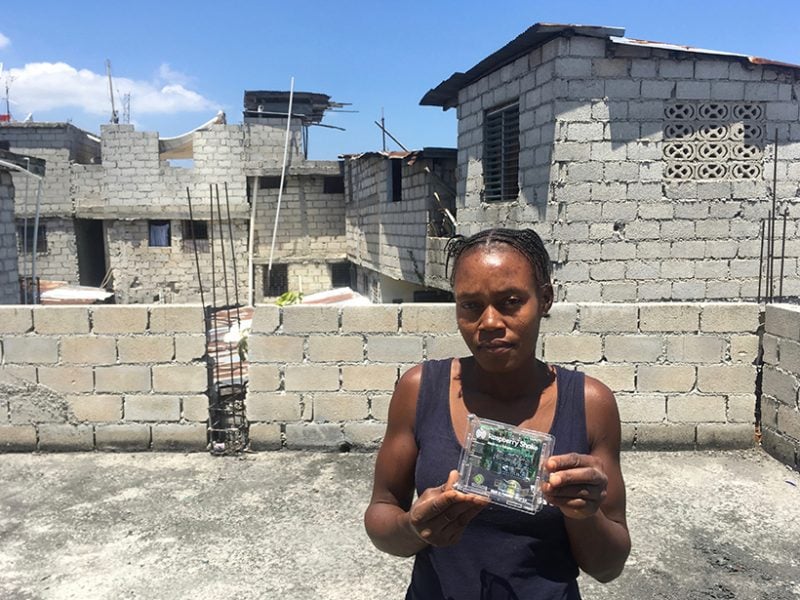 Raspberry Shake, founded using a Kickstarter campaign in 2016, provides affordable "personal seismometers" powered by the Raspberry Pi. This is intended to complement Haiti's national seismic network to engage and inform residents about earthquake hazards and preparation.
---
This microbiologist drew 'Game of Thrones' sigils with bacteria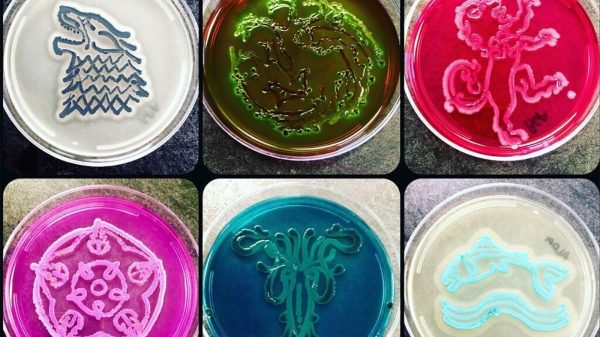 Game of Thrones might be over, but the fans are finding ways to keep the show alive by painting portraits of the characters, cooking up meals described in the novels, and, now, by growing gorgeous renditions of Westerosi house sigils in bacteriological cultures.
Bria O'Brien, a laboratory manager at Tentamus North America in Virginia, is the artist behind this 'agar art', a popular hobby among microbiologists. The American Society for Microbiology even holds an annual contest to find the best artwork grown with bacteria. The finalists in the contest have crafted beautiful, detailed, and complex work using bacteria and agar. O'Brien said she's submitted her work to the contest before and is looking forward to entering again this year.
---
School music lessons should cover hip-hop and grime, says charity
"Evidence shows that music-making is a strong contributor to young people's personal and social development. But despite school being the one place where everyone should be able to access music, we've consistently heard how it doesn't reflect their existing musical lives and passions. And their access is being restricted because school music departments are disappearing by the day."

Matt Griffiths, Youth Music's chief executive
A UK charity has called for school music lessons to be overhauled to include grime, electronic music and hip-hop after research found that more inclusive music-making improves attendance among pupils at risk of exclusion.
The research comes at a time when music education in schools has been described as being in a "perilous state" because of funding cuts and curriculum changes, which critics blame for squeezing music out of the school day.
---
Broomlands Primary: Does a 'stunning school' help learning?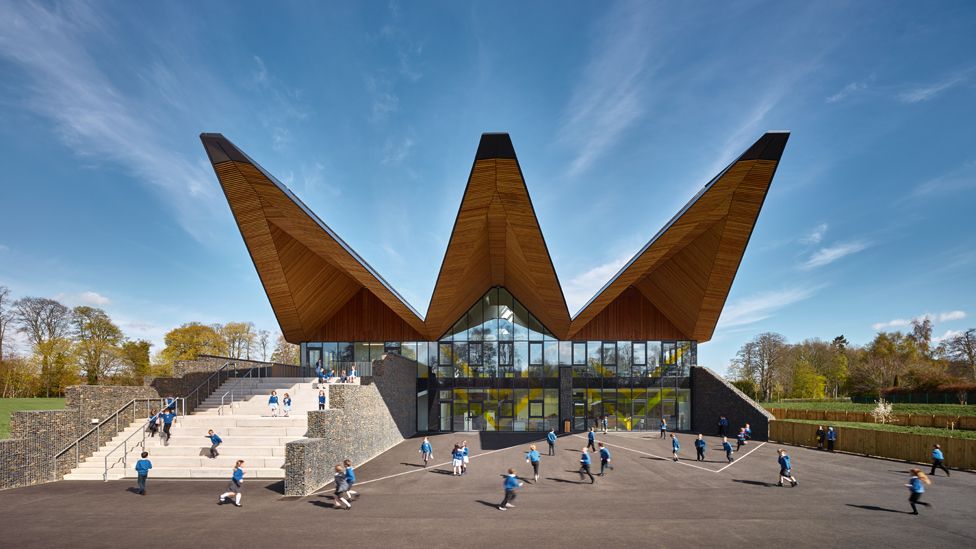 The spiky design of the new Broomlands Primary in Kelso is certainly distinctive and it is in the running for an award from the Royal Incorporation of Architects in Scotland.
Diarmaid Lawlor, head of place at Architecture and Design Scotland, says there is "no doubt" that well-designed schools can help children learn - although great learning could happen in "almost any type of setting". "What great environments share is the ability to enable learners to feel comfortable and challenged," he says.
---
Build a Raspberry Pi GoBot with your kids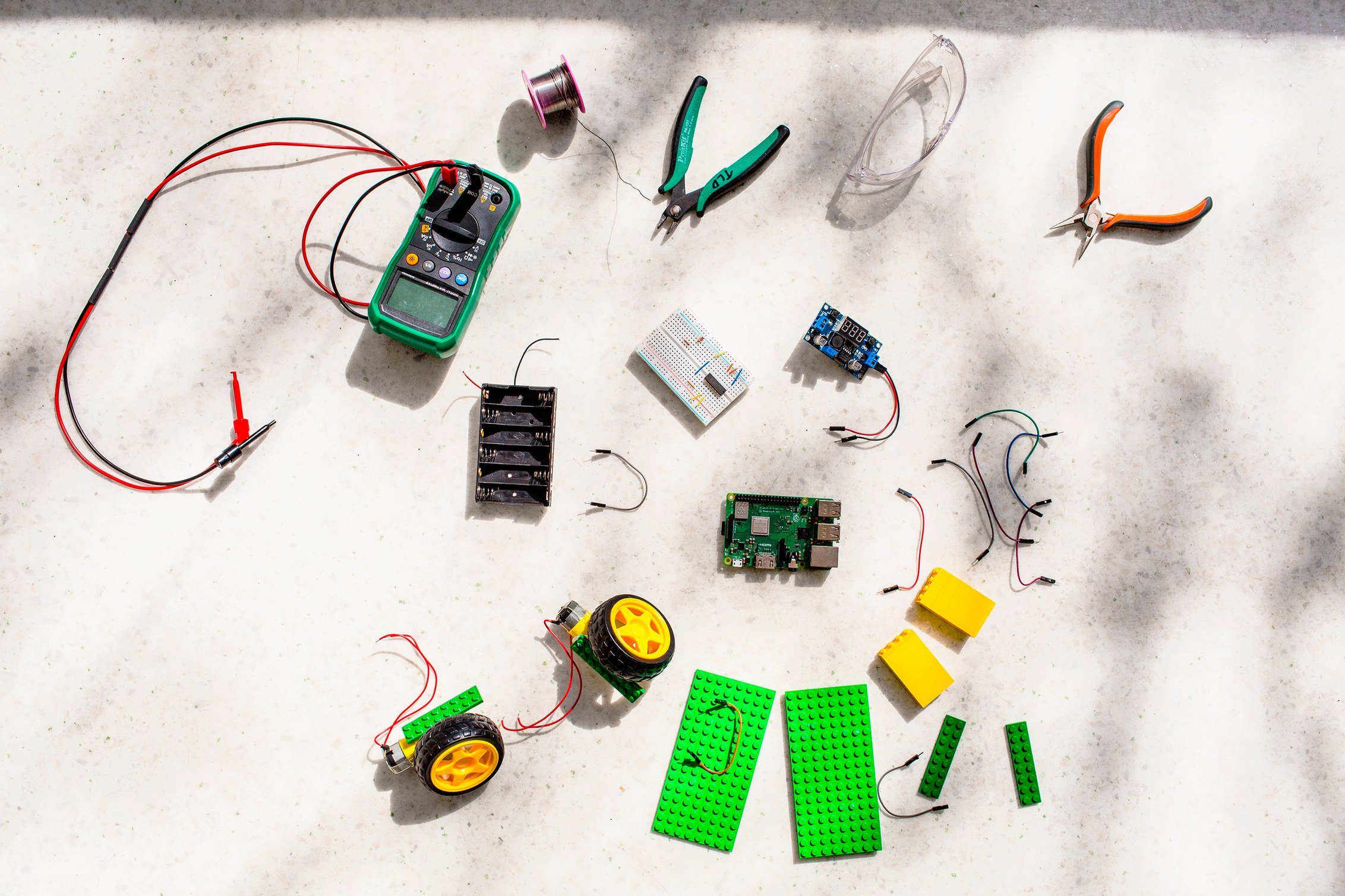 This week, Wired shared on their website how to build a simple wheeled droid that can drive around your house, a great project you can build with your kids.
---
Want to read more? Check our previous 'best of the web' reading list.