Here's our weekly round-up of the greatest and latest education, making, and learning content. Have a great weekend!

Teachers assessing pupils could replace formal exams, study says
Assessments by teachers of pupils' abilities could replace traditional tests and exams such as Sats and GCSEs to reduce costs and "bring joy back to the classroom", according to new research.
In a paper published in the Journal of Child Psychology and Psychiatry, researchers found teacher assessments accurately reflected the ability of their pupils' performance in later exams in English, maths and science, including A-levels and university admission.
---
Open source stories: farming for the future
Open Source Stories: Farming for the Future takes you to those places and shows you the people who are shaping the future of agriculture. They are teachers, students, farmers, and markers, and they're using open tools and open approaches to challenge our ideas about where food comes from and how it grows.
One of the featured educators is Chris Regini. He and his students their school's maker space into a fully automated hydroponic system to better understand the food needs of the future.
---
Progressive teaching methods have fuelled rise in poor discipline, bad behaviour tsar says
"While this approach may work well for middle class children, the same cannot be said for their peers from more disadvantaged households who may have not been taught how to behave by their parents"

Tom Bennet
This week in "I can't believe I'm reading this" we've got Tom Bennet, Bad Behaviour Tzar for UK's Department for Education, who said the gem cited above when talking about why he thinks progressive teaching methods don't work.
---
Education through the lens of passion projects, pancakes and (proud) Klingons
What do passion projects, pancakes and (proud) Klingons have in common? You'll need to watch this brilliant talk by Nick Giacobbe to find out!
---
Discipline, punishment and mental health
"In the past 25 years rates of depression and anxiety among teenagers have increased by 70 per cent. How has society managed to produce a generation of teenagers in which mental-health problems are so prevalent?"
Great article by Graham Brown-Martin on education, standardisation and mental health.
---
1986 Raspberry Pi Video Doorbell
The PiNG Video Doorbell is powered by a Raspberry Pi 3 B+ and uses Google Duo to call you on your phone, tablet, or computer when a visitor presses the button.
---
Algae 'Bioreactor' on Space Station Could Make Oxygen, Food for Astronauts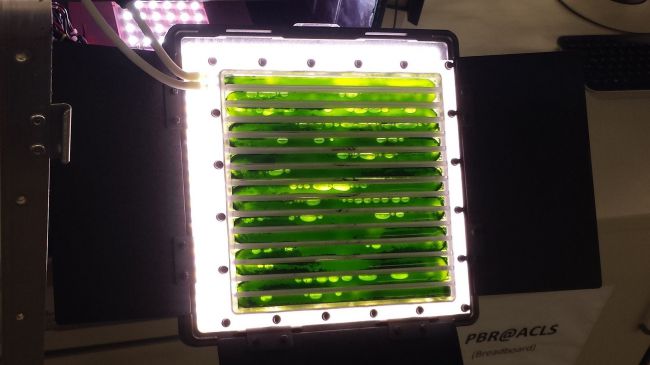 Astronauts on the International Space Station will begin testing an innovative algae-powered bioreactor to assess its feasibility for future long-duration space missions.
The algae-powered bioreactor, called the Photobioreactor, represents a major step toward creating a closed-loop life-support system, which could one day sustain astronauts without cargo resupply missions from Earth. This will be particularly important for future long-duration missions to the moon or Mars, which require more supplies than a spacecraft can carry, according to a statement from the German Aerospace Center (DLR).
---
Want to read more? Check our previous 'best of the web' reading list.