The weekend is just around the corner so here's our weekly 'best of the web' round-up of articles posts, and content that's given us food for thought.
---
Hope Emmanuel Frank, a young Nigerian inventor
Hope Emmanuel Frank is a Nigerian teenage engineer who uses wood and condemned laptop batteries to construct a moving excavator and a dump truck.
In this BBC Africa One Minute Story, Hope says dreams of becoming one of world's great inventors
---
The problem with generalising about 'America's schools'
"Public schools in the United States differ so much from state to state and from district to district that it hardly makes sense to talk about "America's schools." In fact, a focus on large-scale national reform can actually do harm, insofar as it must emphasize generic one-size-fits-all solutions that ignore state- and local-level needs.
United States does not actually have a national education system. All 50 states maintain authority over public education, and across those 50 states, roughly 13,000 districts shape much, possibly even most, of what happens in local schools."
As the article explains, the abstraction of "America's schools" may be convenient for rousing the collective conscience, but it is not particularly useful for the purpose of understanding (or improving) American education.
---
The dictatorship that is school
"How did schools become a place where one person rules them all? What are we teaching children if they are meant to conform to the will of adults from the time they start school until they graduate?"
This piece by Samantha Ryker, M.S., M.Ed wonders why, most schools, implicitly teach students to conform while explicitly teaching students to stand up for their ideas.
---
Cultivating confident creators
We invited educator Amanda Haughs to deliver a keynote at our Learning by Making event in Los Angeles, where she talked about why it is important to cultivate that creative confidence in our students and why our students shouldn't be afraid of failure.
---
Computing in schools in 'steep decline'
An annual study by the University of Roehampton has found that fewer 16-year-olds in England are getting a computing qualification.
The study says the provision of computing education is "in steep decline", with the number of hours of computing taught in English secondary school classrooms falling by 31% between 2012 and 2017.
---
Meet the school with no classes, no classrooms and no curriculum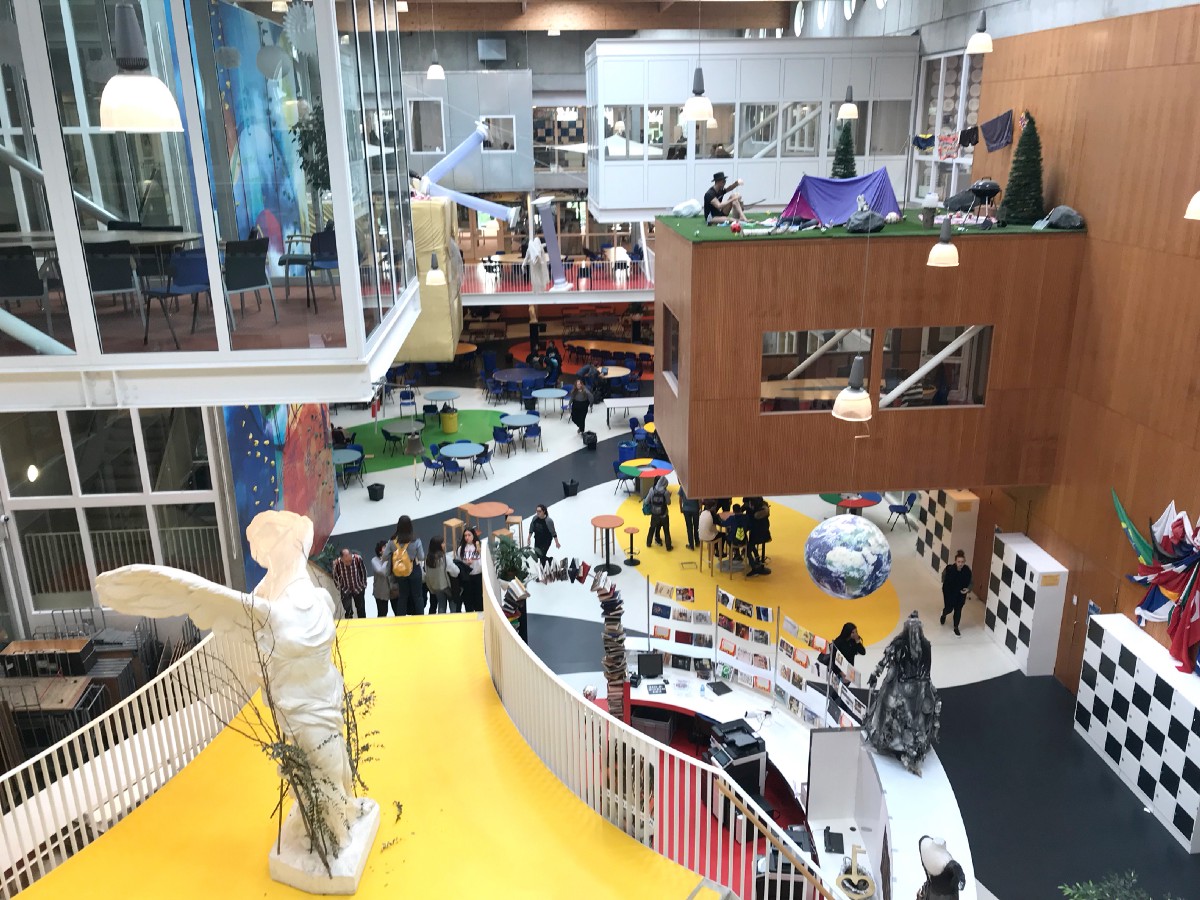 Last month, we had the opportunity to visit Agora school in the Netherlands, and we were just blown away. Their entire approach is centred around projects. This is a school focused on learning, not teaching.
---
The ed-tech strategy: A great leap backwards?
As we discussed on what we've been reading a few weeks ago, UK's government has finally launched its long-promised strategy for the future of educational technology. Bob Harrison looks at the 'critical welcome' it has received, and shares his thoughts on it.
---
Semantic image synthesis with spatially-adaptive normalisation
This is pretty cool. Spatially-adaptive normalisation is a simple but effective layer for synthesising photorealistic images given an input semantic layout.
---
Sidestepping Apple: the third-party tinkerers fighting for your right to repair
"What we're giving up when we lose the right to repair is this sense of investigation and wonder and tinkering. We're made to see our devices as if they are these sacrosanct objects but really, they're just a battery and a screen, something that a stay-at-home mom can learn how to fix in her dining room."

Jessa Jones
When Jessa Jones's twin daughters flushed her iPhone 4S down the toilet, she decided that she was going to fix it herself. She then starting repairing electronics for others too, and soon had more business than she could handle. After recruiting other stay-at-home moms in her neighbourhood and teaching them electronics repair, she launched a small business from her dining room called MommyFixits.
---
AutoCut: automatic lawn mover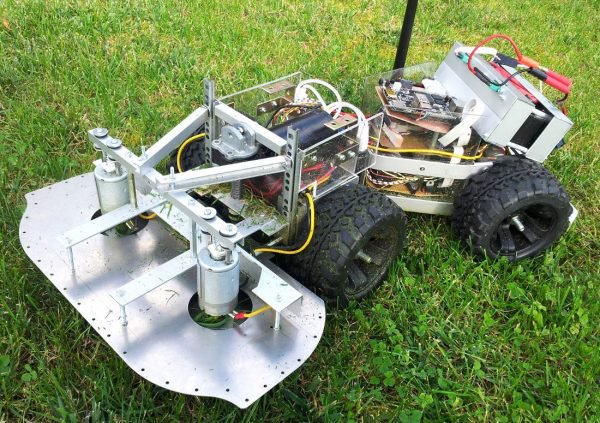 Schuhumi built this awesome Raspberry Pi-powered automatic lawn mover.
---
Want to read more? Check our previous 'best of the web' reading list.