Here's our weekly round-up of the latest and greatest education, learning, and making content.
Particle robots
Researchers from MIT, Columbia University, and elsewhere have developed computationally simple robots that connect in large groups to move around, transport objects, and complete other tasks.
---
Nasa cancels all-female spacewalk, citing lack of spacesuit in right size
No, this isn't an early April Fools' article. Nasa's plans for the first all-female spacewalk have fallen through, at least in part because the agency doesn't have enough spacesuits that fit female astronauts.
The decision flooded social media channels with negative comments, and Nasa was forced to set up a page with answers to some of the frequently asked questions.
---
Seen on social
---
How the world's best teacher is changing lives in Africa
Congratulations Peter Tabichi, winner of this year's Global Teacher Prize. As this article by WEF highlights, Peter's achievement is even more formidable considering his school only has one computer and a pupil-teacher ratio of 58-1. A third of his students are orphans or from single-parent families, 95% live in poverty, and some have to walk more than 7km to get to school over roads that can become impassable in the rainy season.
---
Frontier learners
We invited Janecke Aarnaes, Founding Head of School at Dwight School Dubai, to talk at our Learning by Making reception in Dubai, hosted by KHDA. Janecke discussed the future of education, and why we need to empower students to be creators and innovators.
---
Crayon lathe
I'm still amazed how #3dprinting, a motor, a battery, & some wires were used by @MicheleMorganOT to make a "crayon lathe" for her students!@makeonomics #macul19 #Makerspace pic.twitter.com/5LaVtBQRlj

— dailySTEM (@dailystem) March 23, 2019
A teacher made a crayon lathe for the students in her OT maker space. Great idea to intro young students to a lathe!
---
Learning on fire podcast with Jesse Lozano, pi-top CEO and co-founder

Jesse Lozano joins Mark Taylor on the Learning on Fire podcast and explores the most important learning and educational moments that shaped his life.
---
Thought of the day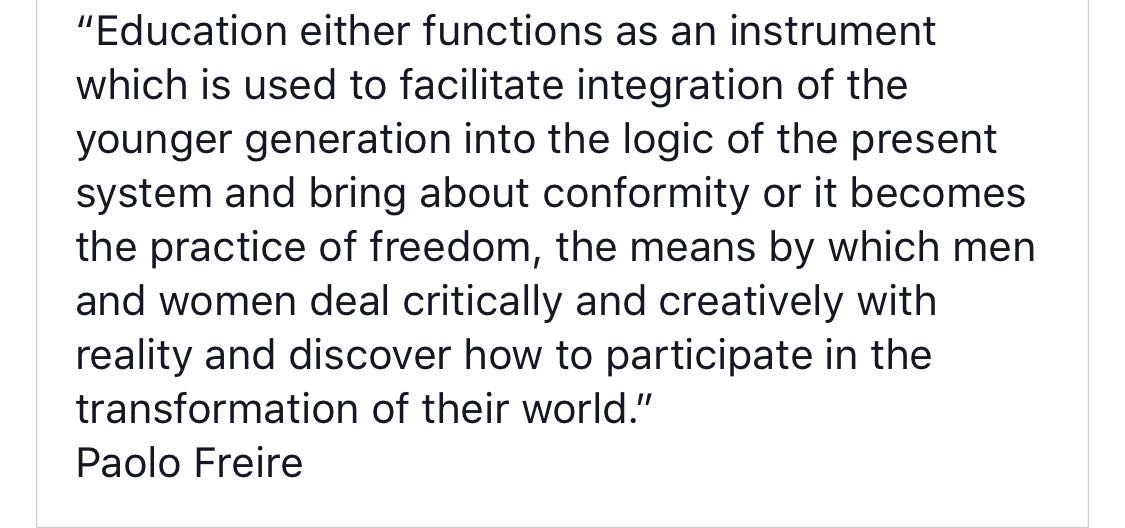 ---
The Academy schools scandal
BBC Panorama investigated this week the scandal surrounding Academy schools, focusing on the Silver Birch Academy Trust. For those of you who don't live in the UK, the story behind is that more than 7,000 schools in England have been turned into academies and are now run by private trusts.
From private companies which have been paid millions from schools, to the head of the Silver Birch Academy Trust ordering schools to cheat on Sats tests, the whole thing is a mess, to say the least.
---
How to build a robotic marionette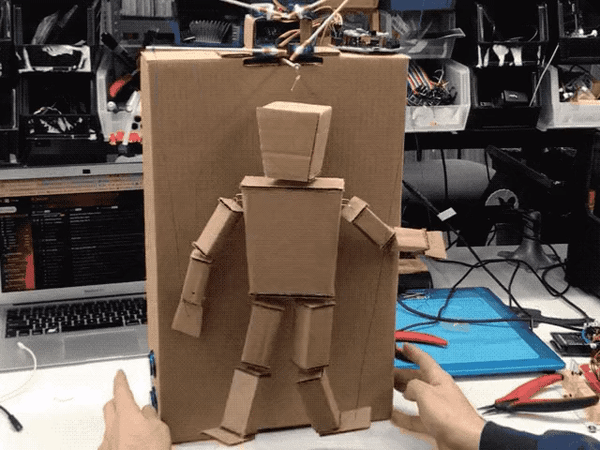 This project demonstrates how to build a robotic marionette that is controlled with four arcade-style buttons.
The cardboard rig can be configured to control and animate any marionette, and draws inspiration from this Pinocchio marionette.
---
Want to read more? Check our previous 'best of the web' reading list.