Our children aren't happy, but who's to blame – technology, society, parents or teachers? More importantly, what can we do about it?
---
As a statistic it makes stark reading. 18% of young people in the UK do not think life is worth living. This can't just be written off as teenage ennui; research from a variety of countries all point to a rise in mental health and wellbeing issues affecting children and young adults. So how, as a society, have we come to this? What can we do collectively to address it, and what part can teachers play in helping with that?
Teacher involvement is critical because one of the most worrying statistics in recent years is that in 2016 higher education student suicide rates in the UK overtook the national average for young people for the first time.
And while other issues affecting young people like teenage pregnancy, smoking, and even meat and alcohol consumption are falling, the stats for drug use, STIs, obesity, self harm and mental health issues are not. Clearly from primary school to university, a significant portion of our children are not happy.
---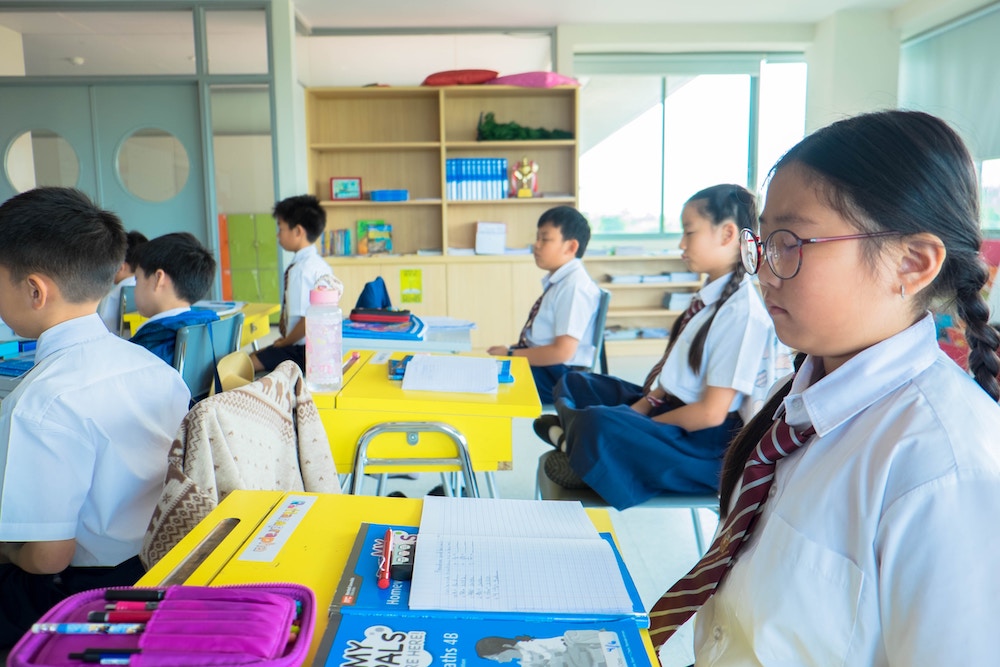 And this isn't just a UK, US, or even a 'Western' problem. It's affecting learners everywhere, from Australia to Austria. In India, a student commits suicide on average every hour. In Singapore meanwhile, calls to suicide prevention lines have risen, and worryingly, the age of those callers is getting younger. Singapore is worth noting because it has for many years, led the OCED PISA rankings of children most adept in science, reading and mathematics.
But as we've covered before, the Singaporean Government have begun to realise that hot housing children through rigid instructionism under tremendous pressure can not only have dangerous side effects and consequences like the ones above. It also doesn't give children the skills they need to thrive in a changing world.
Indeed, Cecilia K Y Chan, head of professional development and an associate professor in the Centre for the Enhancement of Teaching and Learning at the University of Hong Kong, has highlighted how the world is looking to East Asia for educational inspiration without realising how unhappy that education approach is making its young people.
Yet many countries and institutions carry on with this traditional approach, as if forcing information into children – seemingly making them miserable in the process – and then testing to see if it's stuck is just what education is. And we wonder why our children are not happy.
As we've also discussed on this blog, there are companies, Pearson and others, whose business models (and no doubt shareholder expectations) are set up to maintain this status quo. As the old saying goes, 'when you're in the hammer business, every problem looks like a nail.'
In 2003 Csikszentmihalyi and Hunter studied 'Happiness in Everyday Life' and sampled American youth. You can read their findings here, but there's a couple of key take outs.
Happiness will increase to the extent that individuals are provided with the means to learn skills that can be deployed to meet reasonable challenges; that they are given freedom to express themselves within the bounds of responsibility; that they are allowed to experience the joy of interaction with peers of one's choice and with adults that care for their well-being.

It is difficult for a young person to be happy when living in a sterile suburb that lacks opportunities for action, forced to attend schools where there is little chance to express oneself except in abstract intellectual terms, surrounded by a small nuclear family that is seldom together and relaxed enough to interact freely.
So as learning adolescents, it seems we are happiest when free to challenge and express ourselves within a supportive peer group and grounded in a stimulating environment.
Personal and global issues
It's not just enjoyment - or not - of learning that might be contributing to children's mental health issues, maybe some of this unhappiness is also manifestation of unease with the status quo and coupled with a sense of powerlessness in facing those challenges.
This remember, is the generation that is actively skipping school, not to indulge in shoplifting, vandalism or watching TV, but to protest against climate change. As their slogan goes, 'no point going to school if our world is burning'.
On top of global and societal issues other potential causes range from parental poverty (26% of schoolchildren aged between 10 and 15 are worried about their families not having enough money), to our old friends exam stress. A stress which, amazingly, the UK's Ofqual recently said was 'not necessarily a bad thing'. This is despite nine in 10 heads claiming tougher new GCSEs have harmed pupils' mental health. Substance abuse also plays a part, and finally, this smorgasbord of problems is topped off by a bunch of personal self worth and physical concerns.
There's a six months waiting list unless you're suicidal. So if you are just self-harming 'sorry, we'll put you on the waiting list'.

The experience of Michael Ferry, headteacher of St Wilfrid's Catholic School in Crawley.
Take away their phones, that'll sort it!
Of course many might say it's nothing to do with school or society, the problem is technology right – 'kids today, always at their phones'. But a recent study by researchers at the University of Oxford found that technology use explains, at most, 0.4% of negative adolescent wellbeing issues.
In comparison, smoking marijuana and being bullied was found, on average, to have a 2.7 times and 4.3 times more negative association with adolescent mental health than screen use. The study also found that activities like getting enough sleep and eating a proper breakfast (things often overlooked in most media coverage), had a much stronger association with wellbeing than technology use.
Time to see a specialist?
Irene Brown-Martin is a psychotherapist specialising in treating depression, child and adolescent mental health.
"Young people present all sorts of issues such as anxiety, depression, body dysmorphic or eating disorders, but what I'm seeing is that a lot of the issues they tend to bring are around peer relationships and relationships at home."
"Bullying plays a huge role in the PTSD issues we're seeing, it has a huge impact on your self esteem, and of course this impacts on learning, as they don't want to go to school and may exhibit psychosomatic symptoms such as tummy ache."
So despite all kids having electronic devices, it's not always those that are the cause of problems. Where technology does play a part is in potentially amplifying or augmenting these issues. Take cyberbullying, often portrayed as a rising 'epidemic' amongst children and adolescents. A study by the University of Warwick found that only a small percentage (between 1 and 4%) of children are exclusively cyberbullied, as in, without any additional 'in real life' bullying.
But as Brown-Martin adds, "with technology, events can quickly spiral from highly localised disputes to going global. Outside people can become involved and the victim can often feel hopeless." So here's the rub; technology amplifies existing social issues to greater levels, and this is only made worse by the fact that Google Never Forgets.
Shiny happy people
But let us come up for air and ask 'who's getting it right?' Well according to the UN's 2018 World Happiness Report, the people of Finland are the happiest in the world (and this, remember, is a country where it's dark for several months of the year).
The Finnish Government has just raised the basic salary for child protection officers, home care and social workers, practical nurses, doctors and dentists, to €3495 a month (£3068 / $3946). They've also just completed a two year 'living income' experiment that, whilst it did not increase employment, did lead to an increase in wellbeing. Finally, there's over 2m saunas for a country with a population of just 5.5m. What's not to like?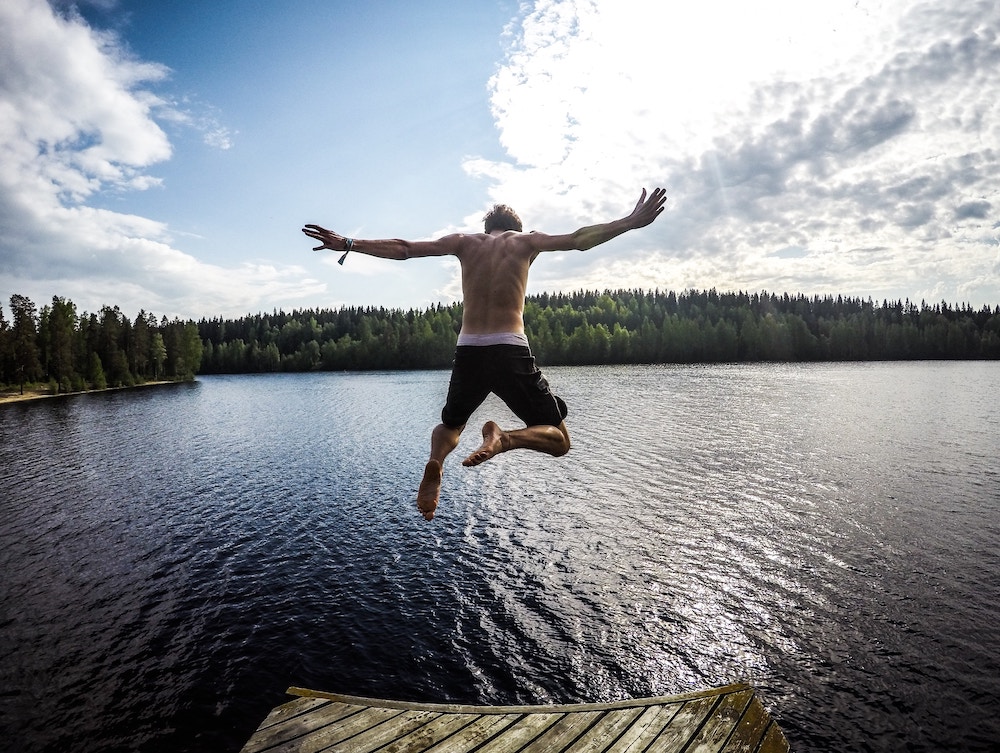 Turning to education, Finland also regularly does well in said PISA ratings, Finnish educational expert Pasi Sahlberg explains why. "Kindergarten in Finland doesn't focus on preparing children for school academically. Instead the main goal is to make sure that the children are happy and responsible individuals."
Like several other countries in the Nordic region and mainland Europe, children in Finland don't undertake any formal lessons until they're seven. "We believe children under seven are not ready to start school," says Tiina Marjoniemi, the head of the Franzenia day care centre in Helsinki, "They need time to play and be physically active. It's a time for creativity."
So it's just a race to the Finnish line right? Copy what they do, problem solved. Well no. Sahlberg cautions against adopting elements from other countries' systems, a process made even worse if you're tempted to 'pick 'n' nix' from several countries to attempt a better blend.
In this blog post he identifies how Finland has avoided becoming 'infected' by the Global Education Reform Movement (Germ), so beloved of various Secretaries of State for Education and their private enterprise and think tank friends.
The five things Sahlberg identifies as Germ are standardisation of education, a focus on core subjects (3 Rs), low-risk ways to reach learning goals, use of corporate management models and finally test-based accountability policies for schools.
In short, a movement to make learning proscribed, uniform and repeatable and with as little risk taking as possible. Parallel to this is making the school environment similar to the work one of the late 20th Century, namely privatised and not centrally owned. Finally, measure the hell out of all these things in order to produce a score, and award funding based on that score. That is what education looks like in many countries today.
Finland, both as a society and academically, has so far avoided all of the above by doing a number of things. Chief amongst which are an early emphasis on learning through play, and a confidence in teachers and principals as highly-trained and experienced professionals. Perhaps the most important take away from the Finnish school system is, in the words of Mark Stevenson, "they decided that the purpose of their education system was to breed happy Finns".
Indeed, such is the push and pull on the merits, or not, of the Finnish school system that the Finnish Government has published its own fact check statements to try and explain it position clearly/ You can read it here, and about their approach to PISA here.
The Netherlands is another country that also gets it right in terms of child wellbeing, with its young people amongst the happiest in the world, something Dr Simone de Roos, a researcher at the Netherlands Institute for Social Research (SCP) attributes to 'an egalitarian climate, teachers are not authoritarian but accept the feelings of pupils, and pupils trust teachers." Dutch children also have plenty of sleep. Interestingly for a country with legal recreational drugs, use of them is falling too.
What happens next?
So, we can't franchise the Finnish system because it's too woven into aspects of their society and culture, ditto for the Dutch. So what can we do? Because doing nothing isn't an option.
Well in India they've actively tried to build happiness and well being into the curriculum. As Manish Sisodia, Delhi's deputy chief minister and education minister says in the above link, "In the last 30 years we have produced a lot of workers for industry… but we have not been developing good human beings. Education has to serve a larger moral and societal purpose and cannot be looked at in isolation from the needs of society."
Acknowledging and talking about potential issues is often the first step in coping with problems. Irene Brown-Martin again; "it's expected in the adolescence years for children to experience some of these difficulties, but what we're seeing more and more of is that young people lack the skills to manage these difficulties. We talk about resilience, but there's something really important in skill building."
So how do we expose our children to risk, failure and difficulty at just the right level to instil resilience but not so much as to cause a problem?
Here in the UK Action for Happiness work with schools to promote the emotional wellbeing and resilience of children aged 7-11 via their Keys to Happier Living Toolkit. Other initiatives like Action for Children's Blues programme are also trying to help children with their issues (funded, bizarrely, by the Royal Mail! I mean, well done our postal service but surely Government should be funding this?)
The AI will see you now
If there's one thing we know about humans and technology, it's that we love using it to solve problems. Which is why several companies and individuals are exploring how tech can help with teen happiness or mental health issues.
But is this necessarily and good thing and what does that mean for the provision of long term professional care and support? Irene Brown-Martin again "I think it's is going to become more computerised and standardised unfortunately. I think we're moving towards more online therapies. NICE seems to be supporting that with online CBT at the preventative levels. A lot of the training now, at the mild level, is self help, and using strategies recommended by NHS website. And what might happen is that those that can afford to have the long term intervention get to have them in private."
So, perhaps in the future, having a human therapist is going to be an expensive option only certain people can afford? For the rest of us, it's AI or apps and 'deal with it'.
The world as a whole is at its lowest level of happiness for over 10 years, but it doesn't have to be this way, and together we can fix this, but it's going to take a lot of time and money. Because if we don't, the damage done by mental health issues, unlike say physical health problems, are often much harder to see – until it's too late.