Looking for the latest news in education, learning, making, and technology? We've got you covered – here are all the stories you need to know about.
Actresses, business leaders and other wealthy parents charged in U.S. college entry fraud
A major college admissions scandal was unveiled on Tuesday. The scheme involves 50 people, raging from well-heeled parents to top college athletic coaches. The wide-ranging web of bribery and fraud includes cheating on admissions exams, faking involvement in sports by photoshopping students onto the bodies of athletes and even falsifying learning disabilities.
---
To the Moon and Mars!
As we've mentioned before, NASA is going back to the Moon, this time to stay. The mission will help them gain more knowledge of the Moon, and works as a testbed for Mars. It provides an opportunity to demonstrate new technologies that could help build self-sustaining outposts off Earth.
Who will be the next to step foot on the moon? According to NASA administrator Jim Bridenstine, it's "likely to be a woman." And it looks like the first person to land on the red planet might be a woman too: "it's also true that the first person on Mars is likely to be a woman. So these are great days. We have the first all-female spacewalk happening this month at the end of March, which is of course, National Women's Month. So NASA is committed to making sure that we have a broad and diverse set of talent. And we're looking forward to the first woman on the Moon."
---
Quote of the week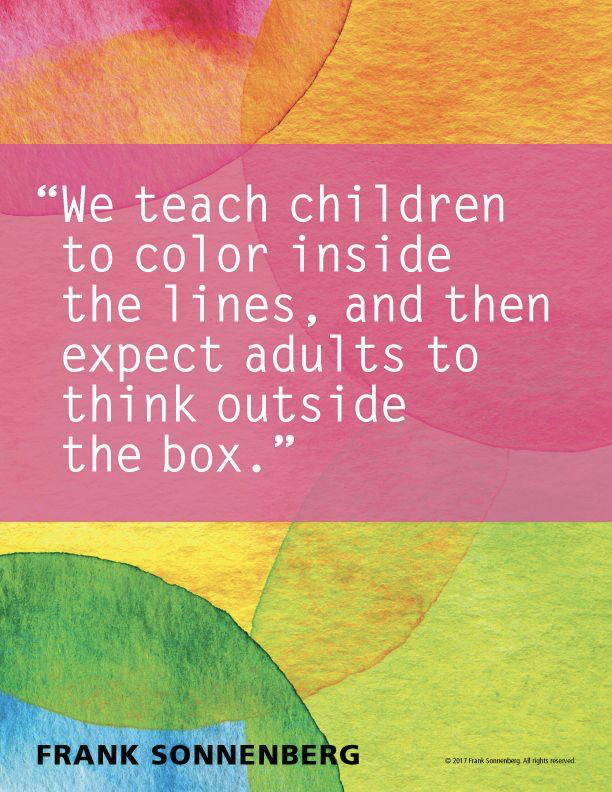 ---
Component tester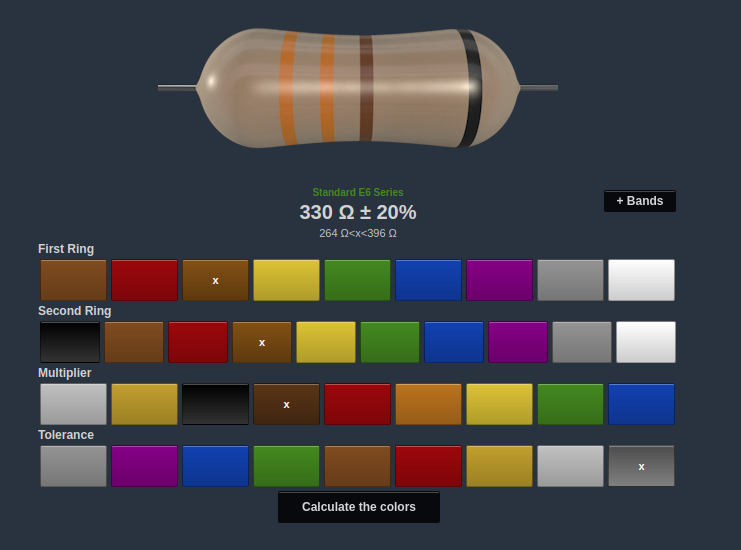 So how can you check a resistor? Les shares three different ways to identify a resistor, from checking the coloured bands to using component tester that can identify various transistors, capacitors, resistors and diodes.
---
How Sony sped up a factory with these tiny, $35 computers
"Hotel chains, garbage collectors and factories are using the device more commonly now, making up 50% of end customers, and in some cases the Pi is undercutting the industrial monitoring equipment sold by bigger companies."
As Raspberry Pi CEO and inventor, Eben Upton, told us in our podcast, education has always been at the heart of the Raspberry Pi, but as the micro computer's popularity grew, they've seen a new user base: manufacturers and businesses.
Sony is now using them in some of their factories to monitor things like temperature, vibration, proximity and energy usage. The results? After a three-year trial the Raspberry Pis have helped make its automated machinery 30% more efficient, particularly in the speed of production.
---
Finland, Switzerland and New Zealand lead the way at teaching skills for the future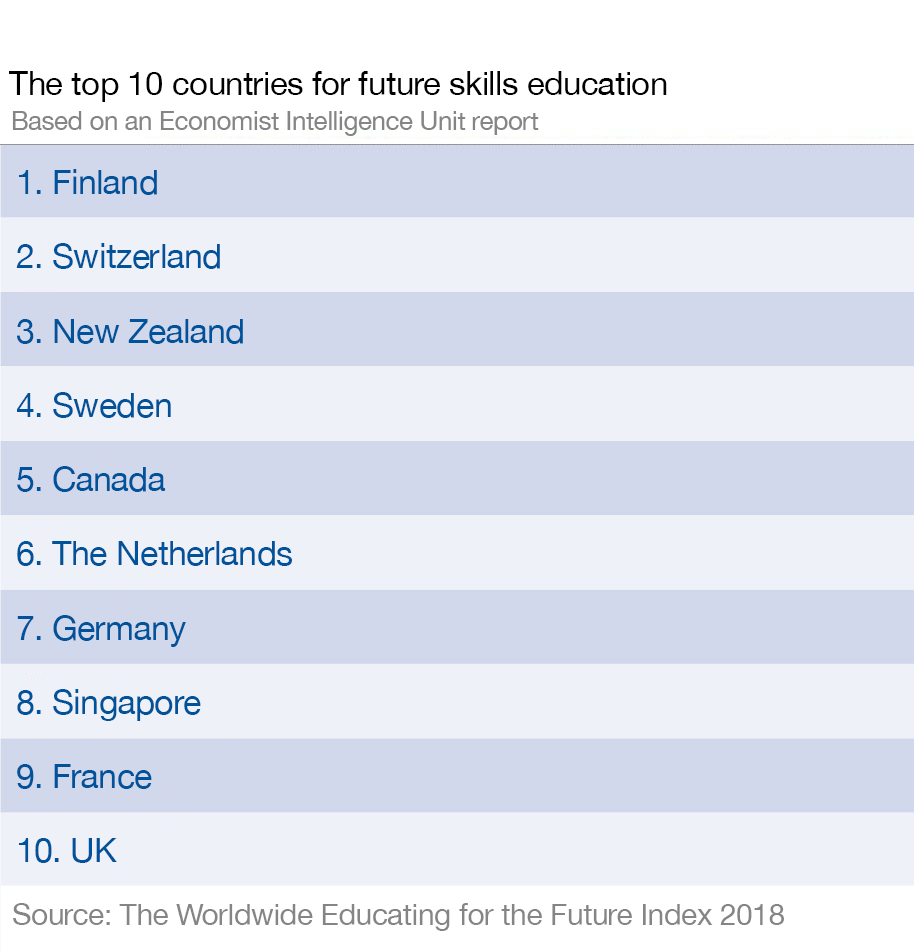 Finland is the world leader at the provision of future skills education, according to the Worldwide Educating for the Future Index (WEFFI), which is now in its second year, closely followed by Switzerland. As the report remarks, emotional intelligence, creative thinking, and collaboration are just three core aptitudes that will be needed, but which cannot easily be taught in a traditional classroom environment.
---
10 women in science and tech who should be household names
"Though this magazine was co-founded by a woman, and women have been key figures in every part of scientific and technological progress, men's narratives still dominate. Men still hold more STEM jobs. Men make more of the money. Men's issues are treated with more respect and funded at higher rates. Men have more power. To be a woman in science and tech and even media is often to be outnumbered, overlooked, undervalued, or harassed."
This great article by Wired highlights 10 women whose work breaks boundaries, makes new worlds possible, and sets the stage for the future. We should all know their names.
---
In a booming economy, schools grapple with asbestos, leaks and four-day weeks
At the end of the day, people wonder, 'How can you have such a hot economy and not be able to fund your schools?'

Dave Young, the state treasurer who taught middle school math, science and technology for 24 years
The teaching profession is in crisis, and the lack of school funding is one of the reasons to blame. Colorado's 178 school districts have more than $14 billion in infrastructure needs. More than half of all districts are operating on a four-day week, not to make teachers happier, but simply because of
budget shortfalls.
Things aren't better in the UK either. The Guardian recently revealed the scope of the funding crisis in England, with teachers covering for canteen staff and cleaners while essential funds are raised by parent donations and "charity" non-uniform days.
---
Global climate strike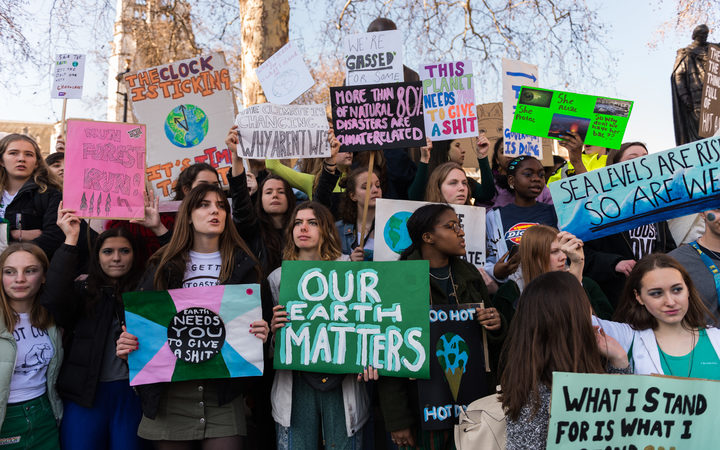 Children are often told they are 'tomorrow's leaders'. But if they wait until 'tomorrow' there may not be a future in which to lead. Young people are putting their leaders to shame with the passion and determination they are showing to fight this crucial battle now.

Kumi Naidoo, head of Amnesty International
The future's not bright, and these students are ready to change it. Yesterday, hundreds of thousands of young people marched in than 100 countries to demand those in power to tackle the escalating ecological crisis. No point going to school if our world is dying ✊
---
Movie technology inspires wearable liquid unit that aims to harvest energy
The Purdue team, led by Wenzhuo Wu, the Ravi and Eleanor Talwar Rising Star Assistant Professor of Industrial Engineering, has created wearable technology to convert mechanical energy into electrical energy.
---
Want to read more? Check our previous 'best of the web' reading list.