This year we're taking over the Bett Arena to host our Learning by Making event for educators, makers, and technology enthusiasts.
Join us for an evening of conversation, exploration, and refreshments, in partnership with some of the world's leading technology and education specialists. We'll discuss the impact of social constructionism, and how it can help improve learner agency and outcomes whilst better preparing today's learners for the advent of the Fourth Industrial Revolution.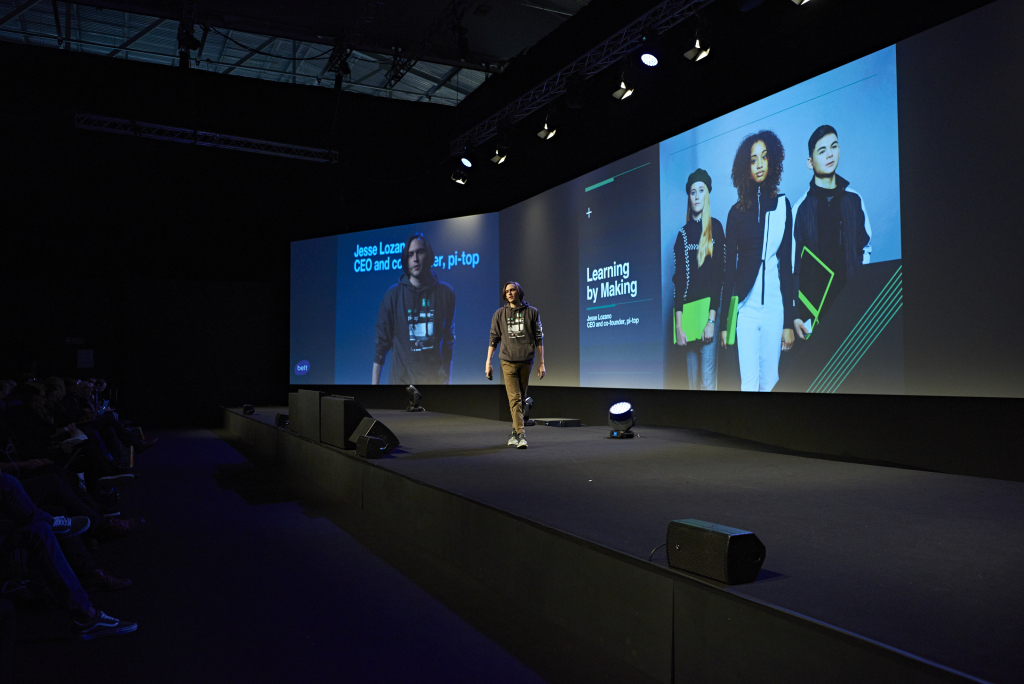 Schedule
18:00 - 18:20 Drinks reception (Bett Arena)
18:20 - 18:30 Introduction Jason Bradbury, Television Presenter
18:30 - 18:40 Opening Graham Brown-Martin, Chief Education & Product Officer, pi-top
18:40 - 18:55 Bill Rankin, Director of Learning, pi-top
18:55 - 19:10 Jess Wade, Physicist, Imperial College London
19:10 - 19:25 Mark Martin, Educator, Urban Teacher
19:25 - 19:30 Jesse Lozano, CEO, pi-top
19:30 - 19:35 Closing Graham Brown-Martin
It's sure to be a fun and thought-provoking event, but spaces are limited so please register on Eventbrite to secure your place.
Date, time and address
23 January, 6pm, The Bett Arena, Royal Victoria Dock, 1 Western Gateway, London E16 1XL
*Please note, to attend you will also require a ticket for Bett 2019, register for a free ticket here.