Welcome to the last weekly-round up for 2018! As always, we've collected the best education, maker and technology content that has given us food for thought this week.
All-girl engineer team invents solar-powered tent for the homeless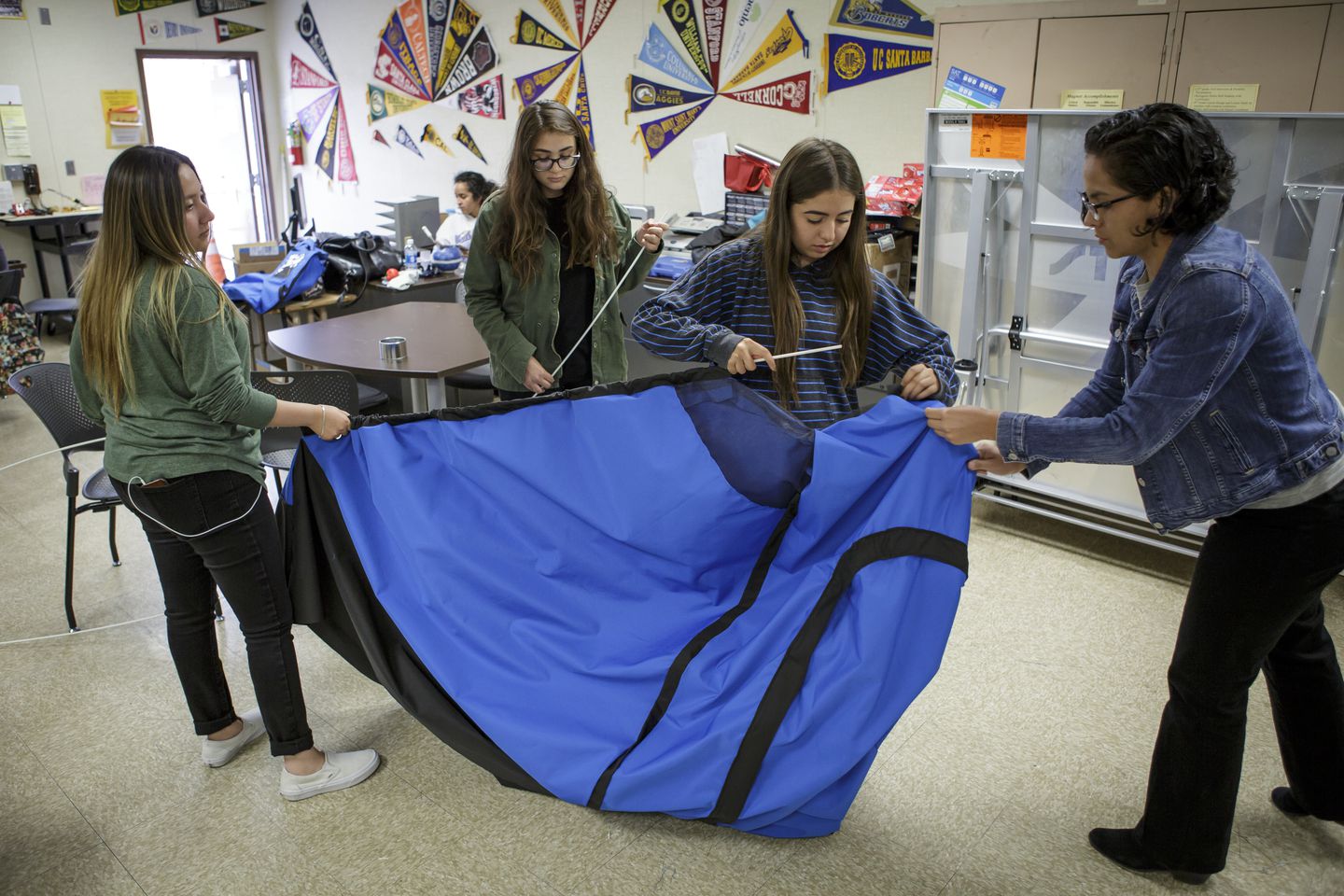 A group of 12 teens from San Fernando California have invented a solar-powered tent for the homeless. They'd never done any hands-on engineering work before, but with the help of YouTube, Google, and trial-and-error, they developed the first prototype.
"Because we live here, we see it growing constantly," Maggie Mejia says of the homeless population. For her, it even hits close to home: "If your parents miss any amount of bills, you can fall into homelessness, too."
---
Mine Kafon
"I was born in Afghanistan … [In school], usually, you get math, languages, and so on, but we got classes about land mines — so I know all of them. I know how to open them because every day [they were] on our playground"
Mine Kafon is a wind-blown, bamboo-spiked ball that loses spikes with each landmine detonation. The inventor, Massoud Hassani, drew inspiration for the project from his childhood growing up on the outskirts of Kabul, where he would play around the minefields with homemade, wind-powered toys.
---
Seen on social
---
Package thief vs glitter bomb trap
With the holiday season around the corner, most of us are buying presents for our loved ones like crazy but what would you do if your parcels never get delivered to you because they're being stolen? For Mark Rober, an ex-NASA engineer, the solution was clear: create a glitter bomb trap. The device is a box that blasts glitter and fart spray as soon as you open it, while recording the thieves' reaction.
The moral of this story is don't take other people's stuff. Or you might get covered in glitter.
---
Shaping the future, shifting the system
What would an education system that prepares young people for the demands of this century look like?
This free event organised by Nesta will explore what our rapidly changing world means for the future of our education institutions, teachers and learners. Sounds interesting? Grab your ticket here.
Date, time and address
28 February, 9:00am - 6:00pm, etc venues, St Paul's, 200 Aldersgate, London EC1A 4HD
---
Metallica is giving $1 million to education … yes, $1 million
The popular metal band is launching a "workforce education initiative" intended to help community colleges to "enhance their career and technical education programs," according to a news release.
The program will award $100,000 grants to 10 colleges across the USA, with the goal being to help more than 1,000 students gain training to enter the workforce. "These students will become the first cohort of Metallica Scholars," the band said in the news release.
---
The story of autism — as told by a 10-year-old with autism
12-year-old Alex Bittner created a two-minute video using Scratch to explain autism to his peers. In the video, he describes how it feels to be sensitive to sounds and temperatures, how pacing helps him think, and why he likes crunchy foods.
"I just wanted people to know about me and respect me more for who I am," says Alex, now 12 and a middle school student in Henrico County, Virginia. "It's important because I feel like everyone is equal. But people don't treat each other equally, absolutely not, and I hate it."
---
Elon Musk unveils his first Los Angeles-area tunnel
In December 2016 Elon Musk tweeted that L.A.'s traffic was "driving me nuts," promising then to "build a boring machine and just start digging." And that's what he has done.
On Tuesday, Musk touted the newly finished 1.14-mile (1.83 km) tunnel segment as a breakthrough in low-cost, fast-digging technology being pioneered by his nascent tunneling firm, the Boring Company. Will this invention work? Only time will tell.
---
Maker story from Sierra Leone
15-year-old Kelvin Doe is a maker living in Sierra Leone who scours the trash bins for spare parts, which he uses to build batteries, generators, and transmitters. Completely self-taught, Kelvin has created his own radio station where he broadcasts news and plays music under the moniker, DJ Focus. Kelvin became the youngest person in history to be invited to the "Visiting Practitioner's Program" at MIT.
---
How technology can bridge the skills gap it created
The future of work is rapidly changing. With the rise of machines and automation, we need to empower our workforces with 21st-century skills to help them remain employable. But how do we empower billions of people who may have never set foot inside a classroom? How do we give them universal access to education and enable them to be future-ready?
Experts from McKinsey and PWC estimate that between 30-50% of jobs will become the preserve of robots and AI in the next decade. This interesting article published by the WEF looks into the skills needed to thrive in the 21st century, and how our education system can develop them.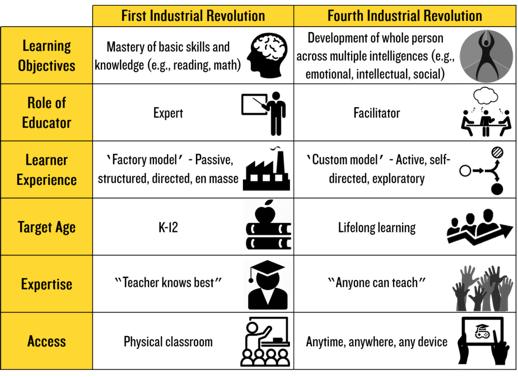 ---
Can you 3D print a motor?
In this project, Scott from GreatScott!, has a look at the proto pasta magnetic iron filament and tries to 3D print a working DC motor. The result? Watch the video to find out!
---
Nature's top 10 people of 2018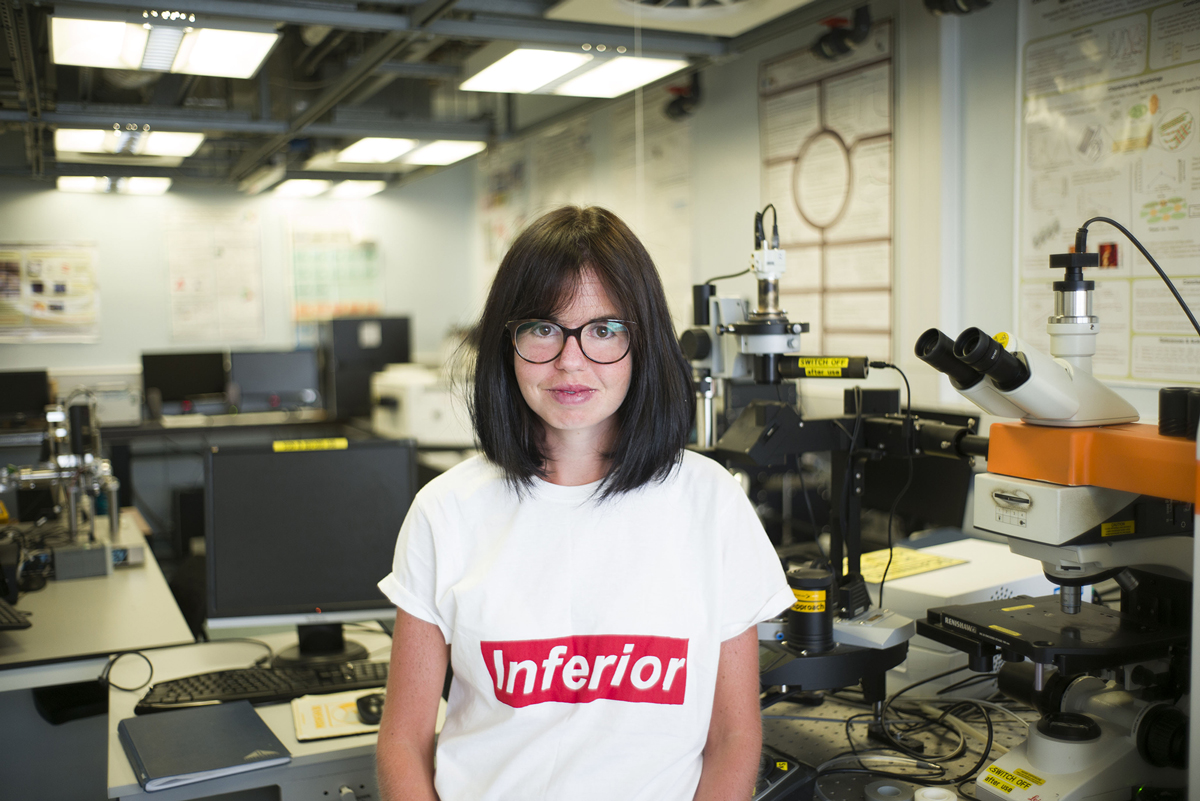 And last but not least, congratulations to Dr. Jess Wade, who was named as one of Nature's top 10 people in science of 2018. The physicist wrote hundreds of Wikipedia pages to boost the profiles of scientists from under-represented groups.
You can hear Jess talk about polymaths and gender bias in science in episode 3 of our podcast, We Make The Future.
---
Want to read more? Check out last week's 'best of the web' reading list.
Photo by Toa Heftiba on Unsplash