Welcome to another week of 'what we've been reading', our weekly round-up of the latest education, making, and learning stories.
Hands-on experience inspires girls to explore tech jobs
"There is growing evidence that early exposure to the real-world application of technology can encourage girls and young women into careers in the field."
As many studies show, young women often find it hard to picture themselves in careers in science, technology, engineering and mathematics (STEM). The lack of female role models, societal stereotypes, and a lack of awareness of career opportunities are some of the main problems. This article by the Financial Times focuses on how providing a positive early experience of technology can inspire more females to pursue a career in STEM.
---
'The education system is on the brink of collapse'
"The reasons for this? There are just so many. There's the need for all schools to make reasonable adjustment and make provision for children with additional needs, and a chronic lack of funding to do so."
Amid the many problems facing schools, one that could break the camel's back is pension contributions. Read the whole article here.
---
Seen on social
---
Dealing with imposter syndrome as an indie maker
"We felt like imposters waiting to be found out. We laughed about it and at the same time confessed, we still heard that little voice telling us we didn't belong, we just weren't good enough."
We've all felt this way before. But how do you get rid of that voice that tells you that you're not good enough? Saskia Spierenburg shares her tips.
---
Raspberry Pi's Eben Upton on closing the tech skills gap
"We're in a much better place than we were a decade ago. We've gone from having an ICT curriculum which focused on office skills to an extremely rigorous computing curriculum. There's been a lag in equipping teachers to deliver this new curriculum effectively, but the government is now making some substantial investments in rectifying this."
The Raspberry Pi, that nifty, low cost, credit-card sized computer that powers the pi-top, was first conceived as a toy for kids but now it's used for way more than that: from industrial or commercial applications to inspire the next generation of technology talent.
In this interview, Eben Upton, founder and CEO of Raspberry Pi, talks about tech skills and diversity.
---
25 days of making
Looking for some project ideas for your students or just for you to make at home? Then Aaron Maurer is sharing a 25 days of making leading up to Christmas on his blog.
"As I was driving from one kid event to the other later that morning I started to map out a bunch of project ideas. And then I got an even better idea about bringing together all the people & products I love and admire to see if they might be interested in being a guest contributor by developing a project as part of the plan," writes Maurer on the blog. If you what to check out the projects he's shared so far, visit this website.
---
30% of edtech apps bought by US schools are never used says report
A new analysis breaks down how often schools and teachers are using the edtech tools bought by their districts. And the findings are not pretty.
"A median of 30 percent of the edtech licenses purchased by K-12 districts–as tracked through a proprietary platform–are never used. And a median of 97.6 ed-tech licenses are never used "intensively," according to a report by Brightbytes, a San Francisco-based company focused on data use and analytics in schools."
The reason why? Administrators, who typically captain purchasing decisions, teachers don't agree about whether an edtech tool has value and how it should be used, says Sean Cavanagh for EdWeek Market Brief.
---
What the modern world has forgotten about children and learning
"Talk to gifted scientists, writers, artists, entrepreneurs. You will find they learned like a Yanomami child learns, through keen observation, experimentation, immersion, freedom, participation, through real play and real work, through the kind of free activity where the distinction between work and play disappears. Talk to a really good auto mechanic, carpenter, farmer, fiddle player, web designer, film editor, songwriter, photographer, chef, and you will find they learned the same way."
'A Thousand Rivers' by Carol Black is a beautifully-written article on learning and education that it's well worth a read.
---
Light-up Christmas present
Create under-tree magic with light-up Christmas presents that use induction power to stay illuminated. Pretty cool, huh?
---
The beginning of the end of exams
"The problems with exams are well-known to anyone who's ever sat through one. Students' futures are often decided by how they perform in a single exam for a couple of hours on a single day."
With Singapore leading the way in abolishing some school exam rankings a few months ago, we were wondering if we're about to witness the global collapse of school exam rankings. And now Nesta has included 'the beginning of the end of exams' in their ten predictions for 2019.
A team of education researchers at MIT has even embarked on an ambitious task of developing playful assessments to measure student growth.
"In recent years, educators have spent countless collective hours designing, experimenting with and implementing new kinds of learning experiences for students—learning experiences that are fun, engaging and formative. But assessments haven't evolved at the same pace.

As a result, there is a disconnect between what schools value and what they measure. But it's a tough nut to crack, because many of the skills and characteristics treasured most are in fact the hardest to evaluate."
Read their findings, and how one school is implementing this work here.
---
Minecraft-controlled real-world Christmas tree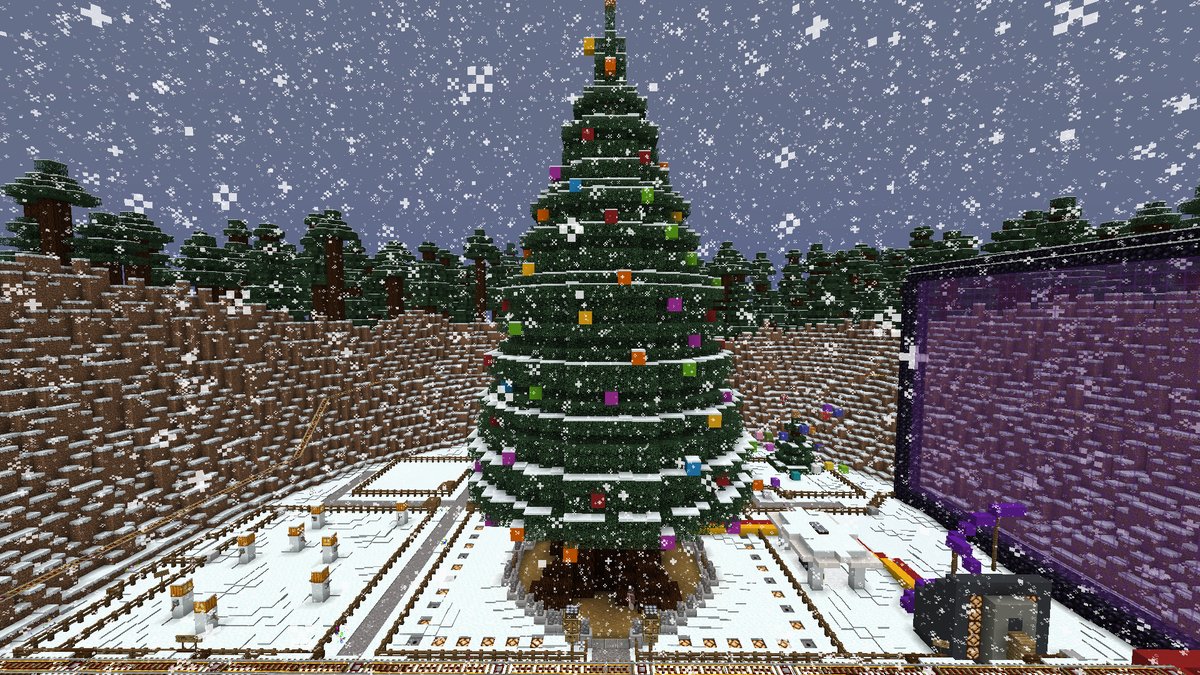 Interact with the real world via the block world, with the Minecraft-controlled Christmas tree from the team at BroCraft Gaming.
The tree uses individually addressable LEDs and the Adafruit Neopixel Python library. And with the help of a bespoke Java plugin, all instructions from within the Minecraft server are fed to the lights via a Raspberry Pi.
---
NASA's InSight lander takes first selfie on Mars
NASA's InSight lander, which landed on Mars on November 26, used a camera on its robotic arm to take its first selfie
---
Why we teach?
---
Want to read more? Check out last week's 'best of the web' reading list.
Photo by Simon Abrams on Unsplash