It's time to put the kettle on, sit back and catch up on the best education, making, and learning news. Enjoy!
Graham Brown-Martin on education and the nature and future of work
Education is now recognised as life-long. The idea that we might go to school and then to university, and that's it – we now know that is incorrect. So we have to nurture a constant learning – learning how to learn.
https://www.youtube.com/watch?v=lrraexCMPMw
Graham Brown-Martin, pi-top's Chief Education & Product Officer, recently attended CrewConnect Global (Manila, Philipines) to talk about the Fourth Industrial Revolution, education, and the future of work.
---
Scotland is making it mandatory for government schools to teach LGBT+ issues
Scotland will become the first country in the world to have LGBTI inclusive education embedded in the curriculum
In a move aimed at tackling homophobia and discrimination, Scotland is making it mandatory for government schools to teach LGBT+ issues. Schools would be required to adopt an "LGBT+ inclusive" curriculum, including tackling homophobia, biphobia, and transphobia and promoting awareness of the history of LGBT+ movements.
Deputy First Minister John Swinney says that it is "vital the curriculum is as diverse as the young people who learn in our schools".
---
Brooklyn students hold walkout in protest of Facebook-designed online program
The whole day, all we do is sit there.
Brooklyn teens are protesting their high school's adoption of an online program spawned by Facebook, saying it forces them to stare at computers for hours and "teach ourselves."
David Bloomfield, a Brooklyn College and CUNY Grad Center education professor, said the online system "fits the Facebook business model," but came into city schools with little input or review. "It's educational experimentation on our kids," he said.
Summit Learning, the web-based curriculum bankrolled by CEO Mark Zuckerberg and his wife Priscilla Chan, stresses "self-direction". Teachers sometimes give brief lessons, but then students have to work on laptops connected to the Internet. This might fit Facebook's business model, but it definitely doesn't help students acquire the skills needed to thrive in the Fourth Industrial Revolution...
---
We Make The Future: Ep05: The future

In episode 5 of We Make The Future, we explore just that, the future. Mark Stevenson describes himself as a reluctant futurologist, but his work helping companies, governments, and NGOs with future narratives, institutional innovation and learning means, reluctant or not, he's uniquely placed to tell us what's coming. Listen to the episode here.
---
The how and why of laser cutter aiming
Cheap diode laser cutters and engravers operate in the visible part of the spectrum, but when you get into more powerful carbon dioxide lasers such as the one used in the popular K40 machines, the infrared beam is invisible to the naked eye. A secondary low-power laser helps to visualize the main laser's alignment without actually cutting the target. There are a couple of ways to install an aiming system like this, but which way works better? Check out this interesting article, to find out.
---
See on social
https://twitter.com/AngelaMaiers/status/1061243353860317184
---
Yale OpenHand Project
The project intends to establish a series of open-source hand designs, and through the contributions of the open-source user community, result in a large number of useful design modifications and variations available to researchers.
The Yale OpenHand Project is a movement to advance the design and use of robotic hands designed and built through rapid-prototyping techniques in order to encourage more variation and innovation in mechanical hardware.
Commercially available robotic hands are often expensive, customized for specific platforms, and difficult to modify. It is typically impractical to experiment with alternate end effector designs. This results in researchers needing to compensate in software for intrinsic and pervasive mechanical disadvantages, rather than allowing software and hardware research in manipulation to co-evolve.
---
The evolution of trust
The West has been at peace for decades, and wow, we suck at trust. Surveys show that, over the past forty years, fewer and fewer people say they trust each other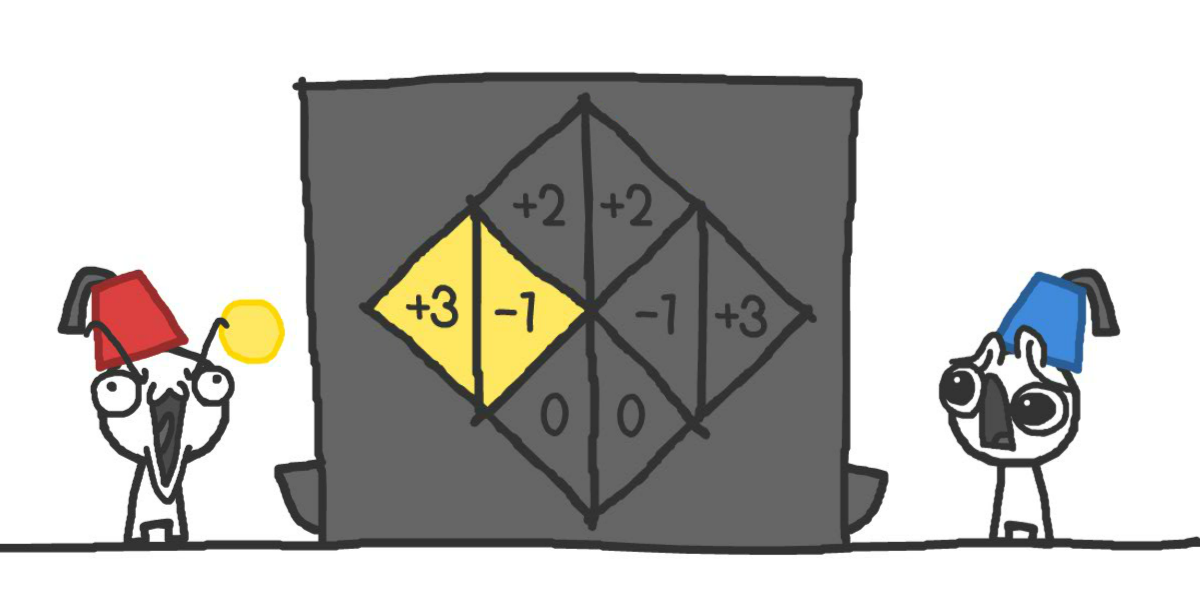 Designed by Nicky Case, 'The evolution of trust' is an interactive guide game theory of why and how we trust each other.
"Why, even in peacetime, do friends become enemies? And why, even in wartime, do enemies become friends?", the game asks the players as you press start. Using game base theory, 'The evolution of trust' aims to answer this questions, and how we can fix the current epidemic of distrust.
---
US passes landmark decision in 'right to repair' movement
Great news for makers in the US! The US Library of Congress and its Copyright Office have issued new rules that will effectively make it legal for consumers and third parties to circumvent digital rights management (DRM) software or firmware installed in electronics in order to properly repair them.
This is a positive move toward consumers having the right to repair their own electronics, but as stated in the article, there is much more work to be done to truly satisfy the 'right to repair' movement in the US and abroad.
---
Student finds hidden Raspberry Pi Zeros hidden in the College Library
https://www.youtube.com/watch?v=UeAKTjx_eKA
A Reddit user found Raspberry Pi Zeros hidden behind trash cans, vending machines and other places in a college library. This interesting video is about how a security researcher reverse engineered them to determine if they were malicious.
---
Pupils will get 6 seconds to complete times tables test questions
The UK government announced last September that its long-planned times tables test would be moved from year 6 to year 4. The introduction of another test at primary level has caused consternation among headteachers, with union leaders warning it will be "a complete waste of time".
Year 4 pupils will get six seconds to answer each question in the on-screen test, which should take no more than five minutes to complete, the government said. The time limit on answers is to ensure pupils are recalling the answers, rather than working them out.
This "6 seconds to complete times tables" rule set up by the government makes us think of a quote from Todd Rose's book 'The End of Average':
If speed & learning ability are not related, it would mean that we have created an educational system that is profoundly unfair, one that favours those students who happen to be fast, while penalising students who are just as smart yet learn at a slower pace
---
A post-singularity and post-climate change life-form
ArchaeaBot is an underwater robotic installation by Anna Dumitriu and Alex May that explores what "life" might mean in a post-singularity, post-climate change future. The project is based on new research about archaea (the oldest life-forms on Earth) combined with the latest innovations in machine learning and artificial intelligence creating the "ultimate" species for the end of the world as we know it.
The work is the result of collaboration with researcher/cryomicroscopist Amanda Wilson within the framework of the EU MARA project, which is based at Imperial College. Additionally, the artists are collaborating with Daniel Polani, Professor of Artificial Intelligence in the School of Computer Science at the University of Hertfordshire.
The robot is built with a 3D printed shell which contains a Raspberry Pi Zero, a PiBorg ZeroBorg motor controller, two PiBorg 6V 180RPM motors and an RGB LED. The innards are also covered in liquid electrical tape to protect the boards, wires and connectors from the water.
https://www.instagram.com/p/BoBWYMGB-sB/?utm_source=ig_web_button_share_sheet
Photo by Roman Kraft on Unsplash
Want to read more? Check out last week's 'best of the web' reading list.