Hello November, hello weekend! Is it just us or does it seem like October has gone in the blink of an eye? Before we start worrying about the festive season madness, which is just around the corner, let's savor this moment for a bit and catch up on what's been going on in education, making and learning around the world.
How do our kids beat the robots?
Educate children not by outdoing computers, but by creating connections between learning and people
We live in a world where robots, algorithms and the incredible speed of computing have replaced jobs that used to be common. So how do we make sure our children get the education they need for their future? Sathnam Sanghera investigates how children can compete with machines for jobs in the future, and if the best way to beat the robots will be to become more human.
---
Soft skills have staying power
There's a wonderful incentive for people to develop these skills because those jobs are going to be more stable for a longer period of time
According to LinkedIn CEO Jeff Weiner, the greatest skills gap in the US workforce is not coding. What most employers want, Weiner says, are written communication, oral communication, team-building, and leadership skills.
"As powerful as AI will ultimately become and is becoming, we're still a ways away from computers being able to replicate and replace human interaction and human touch. So there's a wonderful incentive for people to develop these skills because those jobs are going to be more stable for a longer period of time," claims Weiner and we couldn't agree more with his words.
---
We Make The Future: Ep03: Polymaths & Gender

This week on We Make The Future, we sit down with Dr. Jess Wade from Imperial College London to talk about polymaths, and what type of background, education and learning environment best foster polymathic tendencies. We also hear about gender bias in science. You can listen to episode 03 here.
---
https://twitter.com/dintersmith/status/1054777068368539649
---
Girls shouldn't listen to anyone who says tech isn't for them
It's so important, particularly for girls, to hear from women who are enjoying successful careers in technology
As a recent research by the British Computer Society and the Tech Talent Charter shows, just 17% of tech jobs are held by women. With a shortage of female role models in tech, this article by the Guardian wonders if degree apprenticeships may help solve the gender imbalance in technical roles.
---
Teach to the test or give the students what you think they need?
Do whatever creative or higher-order thinking you want; just make sure your pencil doesn't stray outside the bubbles.
This brilliantly-written article talks about standardised tests, and why teachers shouldn't cling to them. Here's an extract:
"Should it worry us that this activity is considered "very important," that it is arguably the most serious thing we do in school? What do we communicate when we consecrate these days with such ritualistic fervor, when we lavish our students with longer breaks, water bottles chilled in ice, granola bars? What are we saying about learning, about life?"
---
DIYers create

one-of

-

a-kind

Halloween costume for

10-year

-old in a wheelchair
Sometimes you come across a story on the internet that touches your heart. This is one of them. A group of Montréal makers created a Halloween castle costume, complete with a dragon, for Émile, a kid who was born with a disability that requires him to use a wheelchair.
The makers gathered the necessary materials to build the costume: polystyrene for the castle around the wheelchair, thermoplastic to form the dragon head, silk and green polylactic acid (PLA) filament to 3D print the dragon scales, an umbrella to build the wings, foam to build parts of the costume and a set of Hallowing — programmable eyes for the dragon.
https://www.youtube.com/watch?v=o1oQtRgLeB4
---
Can artificial intelligence produce a masterpiece?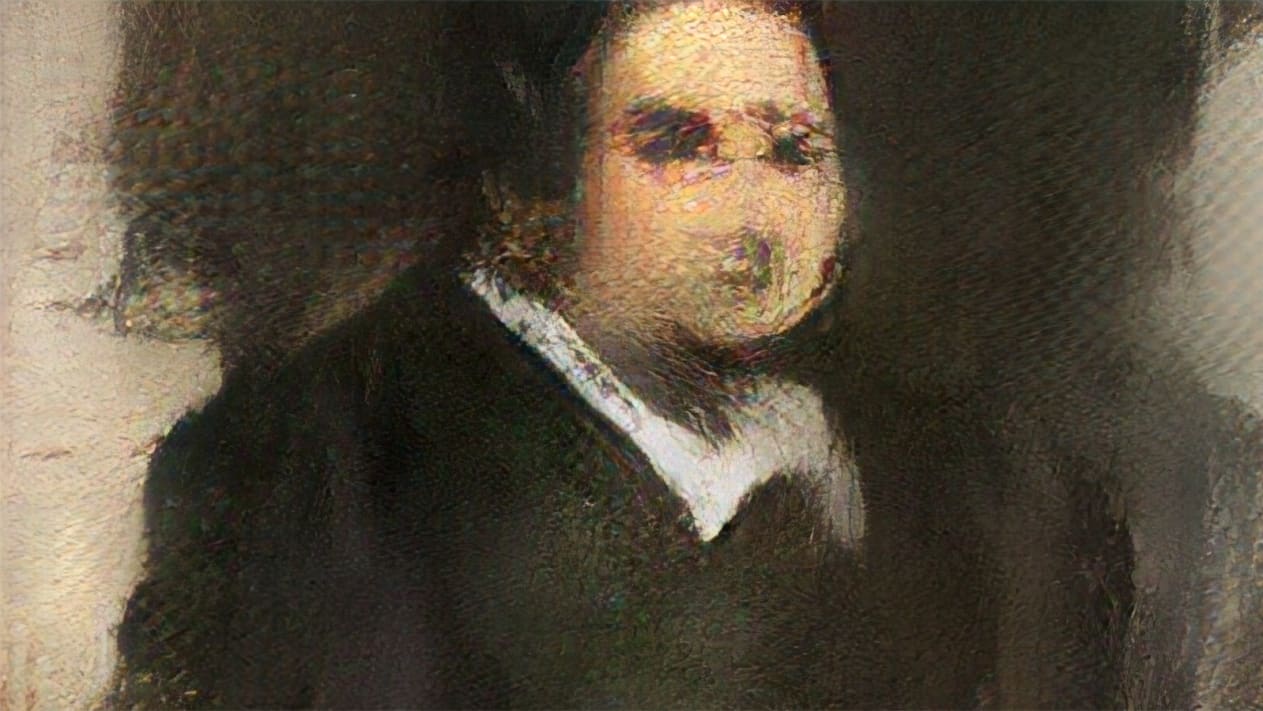 "Edmond de Belamy" has made history as the first work of art produced by artificial intelligence to be sold at auction. The slightly blurry canvas print was sold for $432,500, dramatically exceeding its original estimate of $7,000-$10,000, at a Christie's auction in New York.
A Paris-based trio fascinated by the artistic potential of artificial intelligence and machine learning is the mind behind this artwork. To create this artwork, they fed a two-part algorithm 15,000 images of portraits from different time periods. After reviewing these submissions, the first part of the algorithm began generating its own portraits, trying to create original works that could pass as man-made.
Photo by Dora Reis on Unsplash
Want to read more? Check out last week's 'best of the web' reading list.