In our first '15 cool projects you can make with your pi-top' blog post, we gave you a list of some of our favourite pi-top projects. However, after starting to put together the list, we realised that we like way more than 15, so here's part two!
1. Traffic lights
2. Smart mirror
Build your own Google Home-enabled smart mirror in about two hours using a Raspberry Pi, @getpitop and this handy guide from @lobsterthief: https://t.co/C3nnLVynm3 pic.twitter.com/ybwjIC6NnH

— Raspberry Pi (@Raspberry_Pi) July 2, 2018
4. Automate your tweets
Raspberry Pi Twitter bot project by Ben Nuttall.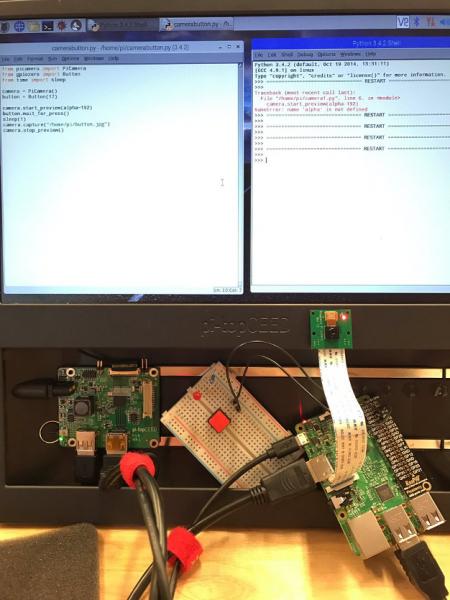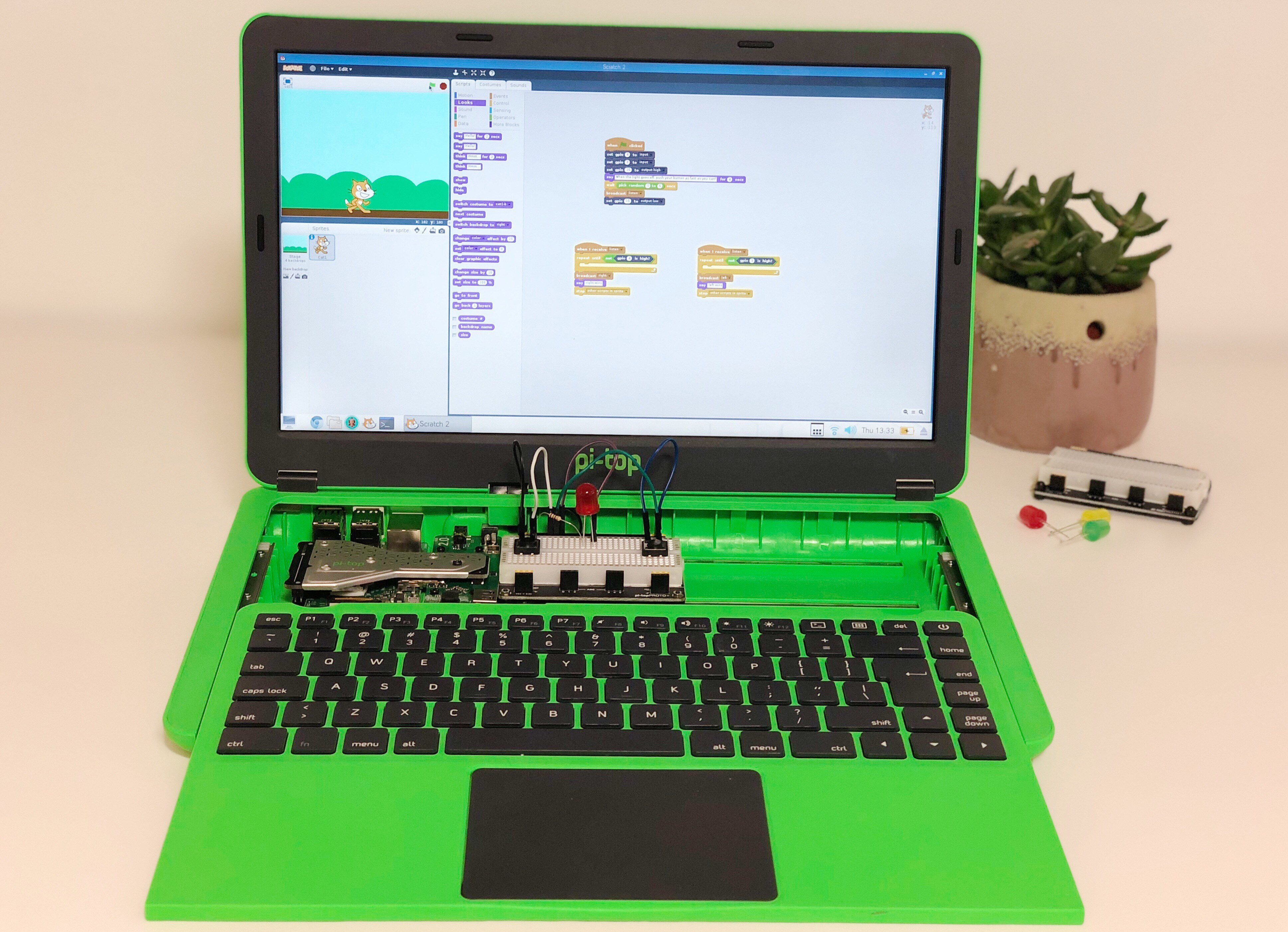 6. Launch a rocket
7. Make a piano
8. Star Trek-inspired lights
Lighting test, building a Borg style node of @alephobjects #luzbot6 printers & @8020Inc @GetPiTop @arduino @AutodeskEDU @straymond_mp @ArchdioceseSF t-minus 25 days to open for our students :) pic.twitter.com/r0QlxN7TCw

— Kenneth Hawthorn (@ken_hawthorn) July 20, 2018
9. Code your own James Bond song
10. Selfie camera
Day 3 of 3 and our Big Red Buttons are working! So much fun working w/gr3 Ss on their @Raspberry_Pi @scratch Selfie Cam projects! #csk8 #csforall #elemcode #picademy #pichatusa #CUSDRockstar pic.twitter.com/akPAH7GeJ2

— Amanda Haughs (@MsHaughs) May 11, 2018
11. Draw a picture
My student is trying the new @GetPiTop challenge 🖌Sketchy 🖋 By using two potentiometers trying to draw a picture like Etch-A-Sketch toy. @HSI_ElPaso @ElPasoHPS @HarmonyEdu Next step is to add more pens, colors and components. #WeAreHarmony pic.twitter.com/wJfvH5JO8T

— msoruc (@msoruc) October 3, 2019
12. Build a Space race game
13. Get started with a Sense HAT
Amy is coding hardware on a #pitop at the #CoderDojo #OggCamp #OggCamp18 pic.twitter.com/Swte3ZnN8z

— Dave Lee 🐞🇪🇺🔶 (@thelovebug) August 18, 2018
14. Install an ASUS tinkerboard
15. Code a biometric lock
https://t.co/JYosIEI1Oz girls using the pitop and @Raspberry_Pi to code up a biometric lock for lockers! #edtech #edchat #picademy #raspberrypi #makered #GirlsWhoCode pic.twitter.com/hCoISe4i13

— Chris Aviles (@TechedUpTeacher) March 28, 2018
If you want to share your project with us, please don't forget to tag @Getpitop.
Click here to check out another 15 cool projects you can make with your pi-top.
If you'd like to find out more about how 'learning by making' with pi-top can help you, your students and your school, get in touch here.