At pi-top, we believe that learning occurs best when learners work on projects that matter to them, collaborate with their peers, and take their creative skills beyond the screen.
For this reason, we have decided to put together a list of some cool projects to showcase what our amazing community has been up to, and perhaps give you some inspiration for your next creation.
1. Let there be light!
Blinky light success with @Raspberry_Pi today in 5th grade! And to have an 11 year old that knows what a breadboard is...😍🤗 #picademy #CelebrateCASD #LED #PiTop pic.twitter.com/qkkTiRSgsG

— Melissa Saveikis (@m_saveikis) 23 May 2018
2. Turn your pi-top into a retro-gaming machine
Did you know that you can also use your #pitop as a Retropie gaming device? Follow @r_richarz's instructions to discover how to use the latest image of Retropie on your pi-top: https://t.co/GKSGyeYK6K pic.twitter.com/VqFkc26l7K

— pi-topTEAM (@GetPiTop) 1 June 2018
3. Make your own music
Students writing code in STEM class with Ruby using Sonic-Pi! Creating new generations of musicians with coding. @ScienceHillCTE @jcityTNschools #csforall #pitop #STEMed pic.twitter.com/CAznCUnFWr

— Caz Razo (@STEAM_y10) 28 August 2018
4. Automated plant watering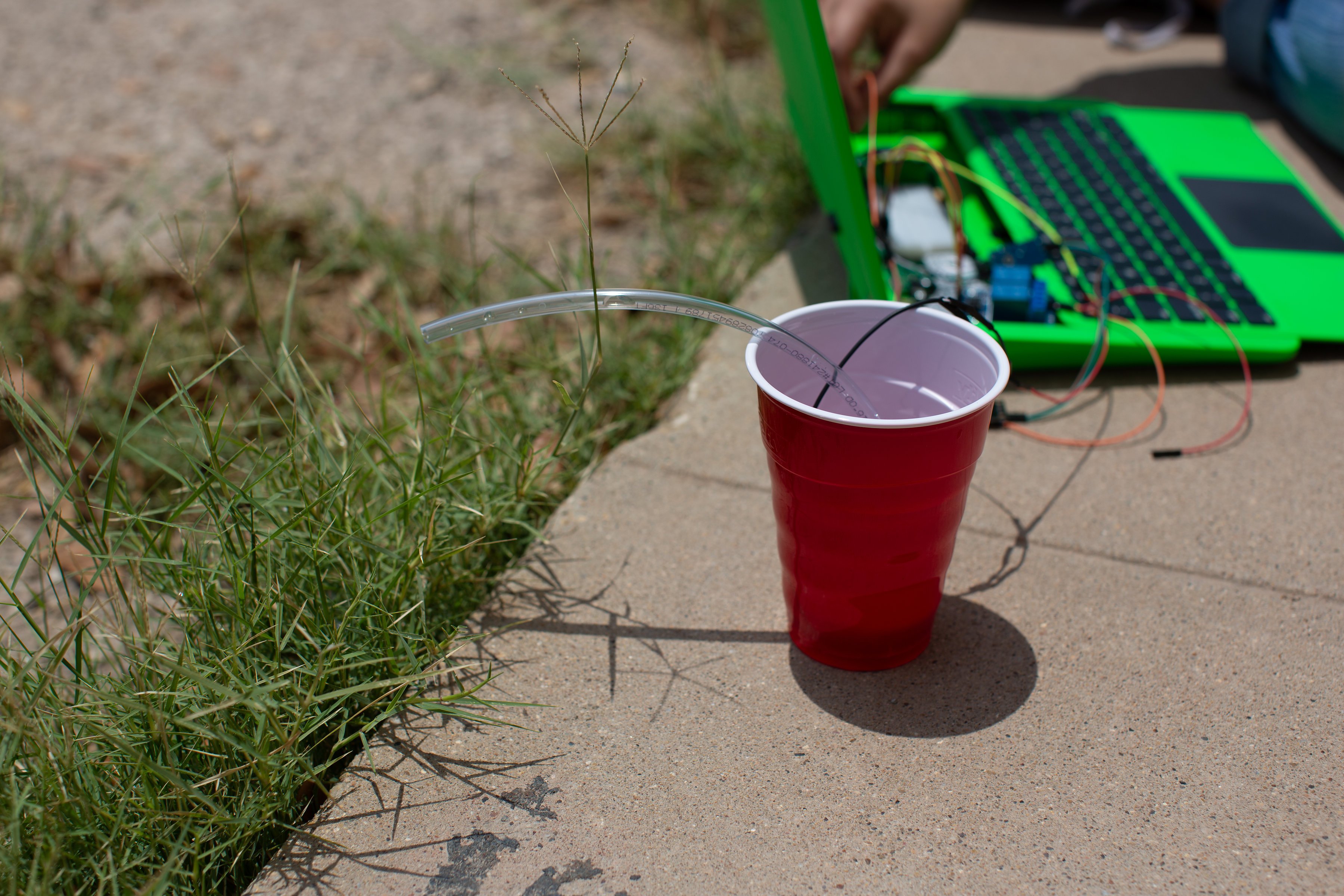 5. Control your robot
Students from Kingston Grammar School (London, UK), used their pi-top to control their PiWars 2018 robot.
6. Integrate a powerful SDR radio receiver
Integrating a powerful SDR radio receiver into a Pi-Top for fun, for learning, for portability or as a platform for innovative radio spectrum processing projects. https://t.co/TH94JruQV6 #SDR #Radio #PiTop pic.twitter.com/dXtU2SepG2

— DesignSpark - Engineering Resource Platform (@DesignSparkRS) 13 September 2019
7. Interactive card with Scratch and Makey Makey
Kids used @makeymakey and @scratch to design their interactive greeting cards pic.twitter.com/Z6t7XMCaBa

— Razan (@Razan_Nas) 7 January 2018
8. Make your own cardboard controller
5 minute project add-on: make a Cardboard controller for #Etch_A_Sketch project based on @Raspberry_Pi lesson #physicalcomputing Thank you @hackingmath for helping me code around #GPIO @ThePSF #morethanabox @amazon @GetPiTop will post project on https://t.co/aWj6d8TeH9 on Friday pic.twitter.com/LCDCPapghG

— Kenneth Hawthorn (@ken_hawthorn) 13 August 2018
9. Telemetry system
The pi-top team developed a full telemetry system for the 2018 Solar Car Challenge so racers and their support cars could analyse energy input and usage on their vehicles (visit the GitHub page to get the open-source code).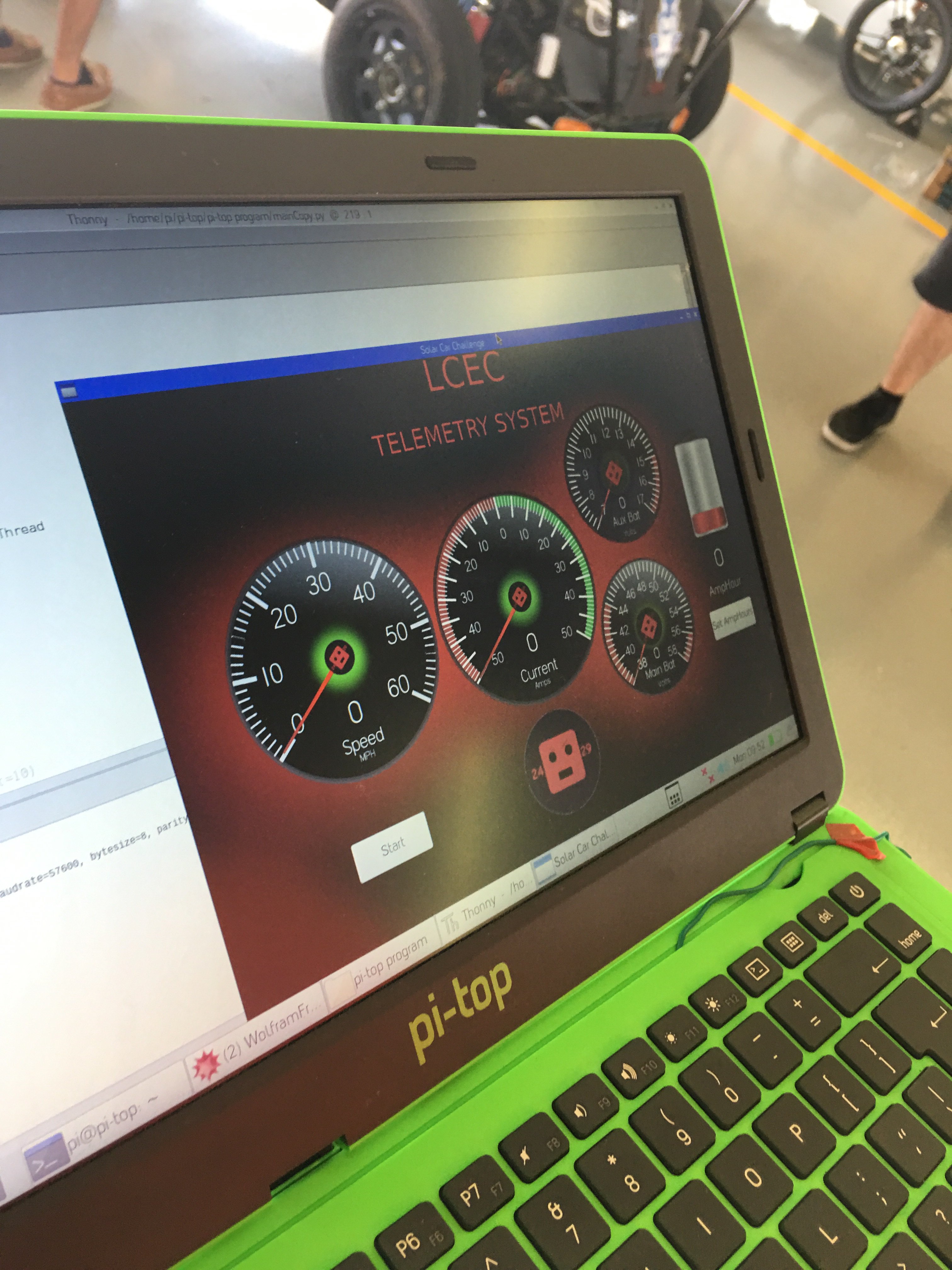 10. Integrating digital making into an art class
"Awe & Wonder & the Aurora"-- A long overdue post on our adventures integrating digital making into a middle school art class using @Raspberry_Pi & @GetPiTop #picademy #CUSDRockstar #MakerEd #ArtsEd https://t.co/gp4W7MhJBs pic.twitter.com/xgEZ3LC9Ir

— Amanda Haughs (@MsHaughs) 1 March 2018
11. Build a smart robot
12. Software-defined radio play receiver
13. MicroDotPhat on the pi-top
At a #Pi Meetup at IT Tallaght this evening. I finally got a chance to play with the #MicroDotPhat on the #PiTop. pic.twitter.com/xteUkSlA8U

— whykay 👩🏻‍💻🐈🏳️‍🌈 (@whykay) 23 August 2018
14. Knight Rider scanner lights
Remembering the old times #KnightRider Larson Scanner functions like K.I.T.T with @GetPiTop @SSTmaincampus @SST_Schools @resulaslann @SONMEZphysicist pic.twitter.com/LQ5ZiVkMvb

— msoruc (@msoruc) 21 May 2018
15. Assemble your own computer
If you want to share your project with us, please don't forget to tag @Getpitop.
Click here to check out another 15 cool projects you can make with your pi-top.
If you'd like to find out more about how 'learning by making' with pi-top can help you, your students and your school, get in touch here.