Summer camps and after-school clubs are great fun, and are sometimes where learners get their hands on pi-tops for the very first time. Saturday Kids have been using pi-tops as part of their activities since May this year, in this guest post, they explain how they do it.
---
"Building a computer is part of the process – all the little bits add up to a computer and that's where the real learning is. It's in this process of filling in the little details where they learn how programming works." – Justin, Curriculum Developer
Founded in 2012 and based in Singapore, Saturday Kids' mission is to use digital literacy classes to transform kids into self-motivated learners who are curious, inventive, and resourceful. Through holiday camps and after-school programs, kids are introduced to playful experimentation and exploration of technology, which is designed to let them learn how to learn.
Bridging the gap

pi-tops are a key tool for making the jump between block-based languages and text-based programming. Having noticed that a lot of our students were struggling in this transition from, we thought it'll be good to have a bridging course between our Scratch and Python offerings that better breaks down the concepts, especially for the younger children.
A new Python foundation course was developed, and pi-top was the key learning tool. "Back to Basics: From Zeroes to Python Heroes" launched in the summer of 2018 in the form of a holiday camp that ran over 5 (half) days. Held weekly throughout the summer, it is now an integral part of our overall offering, and we are glad to see a good representation of both boys and girls attending this course.

Building a solid foundation combining hardware and software
Throughout the course, pi-top is leveraged to help our students dive deep into the origins of hardware with software programming. This was useful in enabling kids to have a hands-on experience building something, and to overcome the fear of wariness of computers and technology in general - by assembling and disassembling the parts, and in the process, understanding what those parts do and why.
The advantage of using the pi-top is that it comes with all the necessary parts so one can build a computer without too much additional effort, and it's a good place to start for your very first DIY computer. It allows for a fuss-free usage of the Raspberry Pi, and a side benefit is that classrooms are also less messy! Beyond assembling their own computer, we also incorporated touch-typing, learning about binary, before moving on to the foundations of Python itself.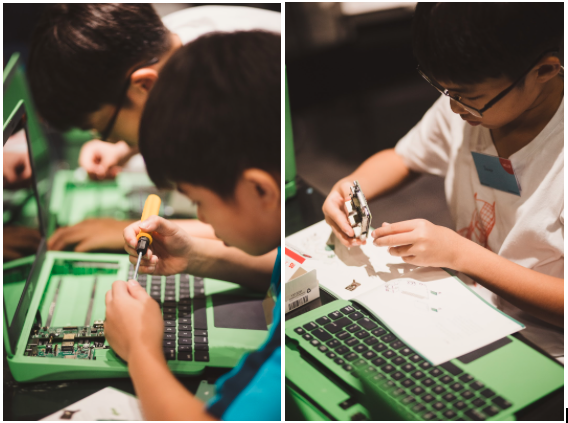 The hands-on learning aspect of the course is also one that resonated with many of our students, and here's what one happy camper had to say after attending the recent summer camp:
"I found the class highly enjoyable as the activities carried out were hands on and hence highly engaging. For example, assembling the motherboard of a pi-top and exploring its capabilities. The teacher was also very humorous and encourages and stimulates our thinking."
Top tips
For anyone who is thinking of incorporating pi-top in their club or classroom, here are a few tips:
• While it might sound like common sense, we'd definitely recommend that every kid have access to his/her own pi-top for the duration of the course as so much of the learning takes place by doing, and putting together the pi-top IS part of the learning process.
• Being a text-based language also means that the best way to learn is to type out the code by themselves, and the learning experience will be enhanced when every kid has access to his/her tool.
• Break down the projects into simpler tasks so that the kids can see how each task fits into the bigger picture.
• Consider introducing touch-typing as part of the curriculum as it could be useful especially for those advancing from block-based programming to text-based. Free resources are readily accessible online to aid with this.
For more details on Saturday Kids, please visit their website or email hello@saturdaykids.com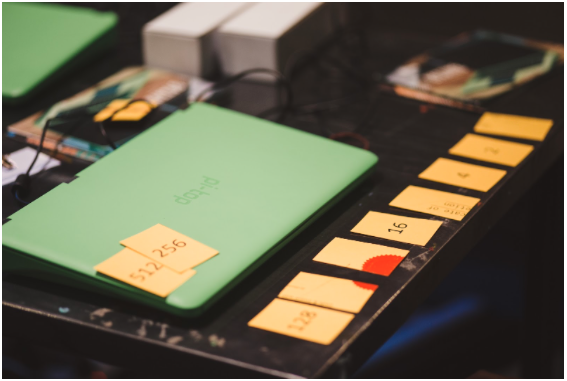 If you'd like to find out more about how 'learning by making' with pi-top can help you, your students and your after school club, get in touch here.