It has been a pretty busy year so far here at pi-top: from winning Edtech Start Up Company of the Year at the BETT awards to attending ISTE, passing by welcoming a new accessory to our product family, pi-topPULSE. At the same time, during these months, we've been working on a *super secret) project and we thought that today, our 3rd birthday, was the perfect day to share it with you.
Let me introduce you to the new pi-top, our new fully modular laptop with endless hours of fun activities. It's the new generation of simple, engaging and versatile technology to explore, create and invent. We want to inspire the new generations to seek the skills of tomorrow and create their future, today.
Among other features, the new pi-top, introduces a sliding keyboard that reveals a large magnetic rail. Slide it back to discover an exciting new world of electronics, coding and science you can enjoy, regardless of your age or computing ability.
[wpvideo ZvBhyfbG]
The new pi-top comes with an inventor's kit to take you beyond the screen and keyboard. Explore the world of making and use your limitless imagination to build computer science and electronic inventions. Invent like never before.
Key technical features of the new pi-top:
Vivid colours with 14" 1920x1080 FHD LCD display screen

Sliding keyboard - reveals magnetic rails for hands-on building of invention and adding your own hardware projects!

Flexible 180° Lid opening viewing angle

8+ hours of battery life

More muscle from the Raspberry Pi microcomputer with integrated custom cooling bridge

Full OCR (Oxford Cambridge RSA Review Board) endorsed software suite (pi-topOS Polaris) bundled on the 8GB SD Card with hundreds of hours of project based learning on board.
What are the main differences between the new pi-top and pi-top?
Full-sized sliding keyboard and central trackpad

Free inventor's kit with guide booklet highlighting over 20 hands-on projects

Comes with cut-out robots, spaceships and fun games to bring the projects and inventions to life

Improved display screen and 180° Lid opening

Easy access to all external ports via the back of the device (including AUX port)

Heat sink for faster stable processing with the Raspberry Pi micro PC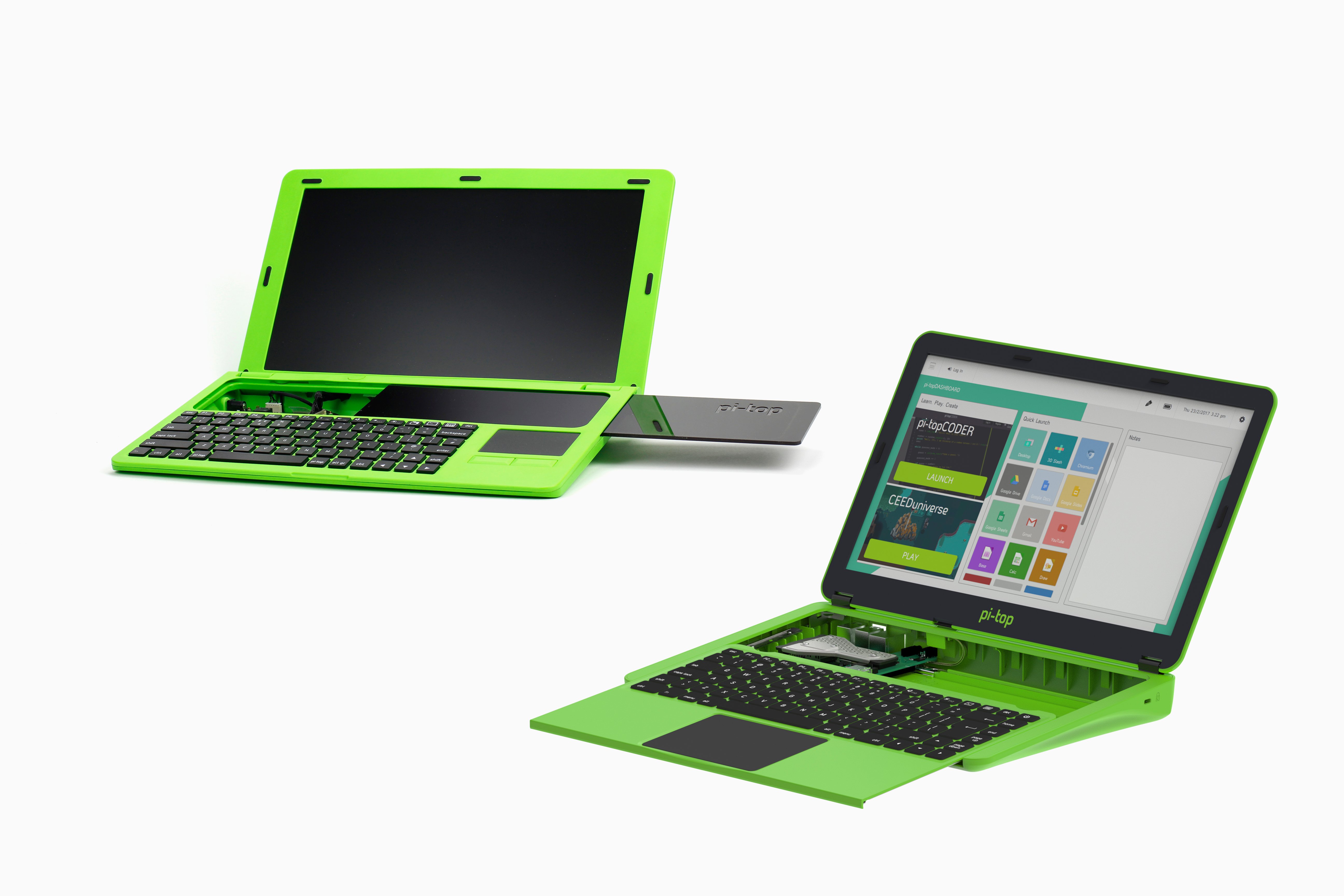 We want to turn kids' passive screen time into countless hours of active, fun, hands-on inventor activities. That's why the the new pi-top comes 20+ hands-on activities, divided into three journeys:
Smart Robot

Music Master

Space Race
You can get now the new pi-top with inventor's kit from our website.
[gallery ids="1274,1275" type="square" columns="2"]
We couldn't conclude this post without thanking you. Thanks for sticking with us for the last three years and for allowing us to be part of your coding journey. Here's to many more.
Now, let's get hands-on inventing! And don't forget to share your projects it with us using #DareToInvent.