Be the first to get yours from pi-top now!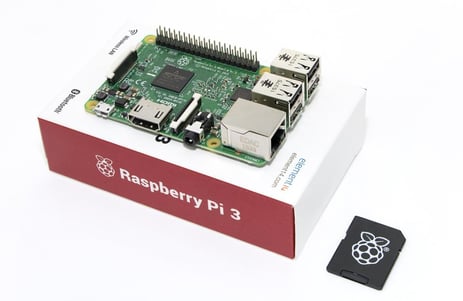 We are celebrating the 4th Birthday of the Raspberry Pi and the launch of the Pi 3 by releasing a limited number of the brand new pi-topPROTO boards.
We are offering the new Raspberry Pi 3 in two amazing bundles:
1. Raspberry Pi 3 + 8GB SD card (pre-installed pi-topOS)
2. Raspberry Pi 3 + pi-topPROTO + 8GB SD card (pre-installed pi-topOS)
---
What is the pi-topPROTO board?
---
You can spruce up your pi-top with the pi-topPROTO! It is our first official add-on board for the pi-top.
The pi-topPROTO provides full access to all 40 GPIO pins. These pins are the physical interface between the Pi and the outside world. Additionally, there is a ton of prototyping space for adding cool gadgets (ADCs, real time clocks, motor drivers etc).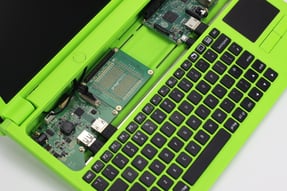 It is an add-on board for pi-top's PCB Rail that breaks out the Raspberry Pi's GPIO pins unlocking unlimited possibilities!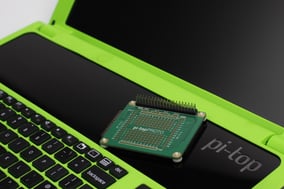 Also, since it is powered from pi-top's Hub you have access to 18V, 5V, 3V and an always-on 3.3V (even when pi-top is powered down), with much higher current outputs than the Raspberry Pi alone can give. Here's a link to an awesome gif!
---
What about the Pi 3? Key Features:
---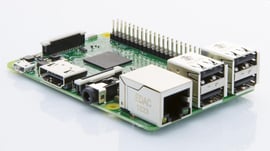 The new Raspberry Pi 3 is built on the latest Quad Core Broadcom 2837 ARMv8 64 bit processor which is faster and more powerful than it's predecessors! Some noteworthy additions include:
Improved power management
built-in wireless connectivity
built-in Bluetooth
Meaning you can now use all your USB ports freely! For more detailed information please head over to our interactive Infographic!
We are super excited about this beauty and to see what fun projects everyone comes up with in the near future.
Much love,
pi-top Team