Electronics Kit
Learn to code
Replace passive screen time with active learning time by creating simple electronics projects, and learning to code them.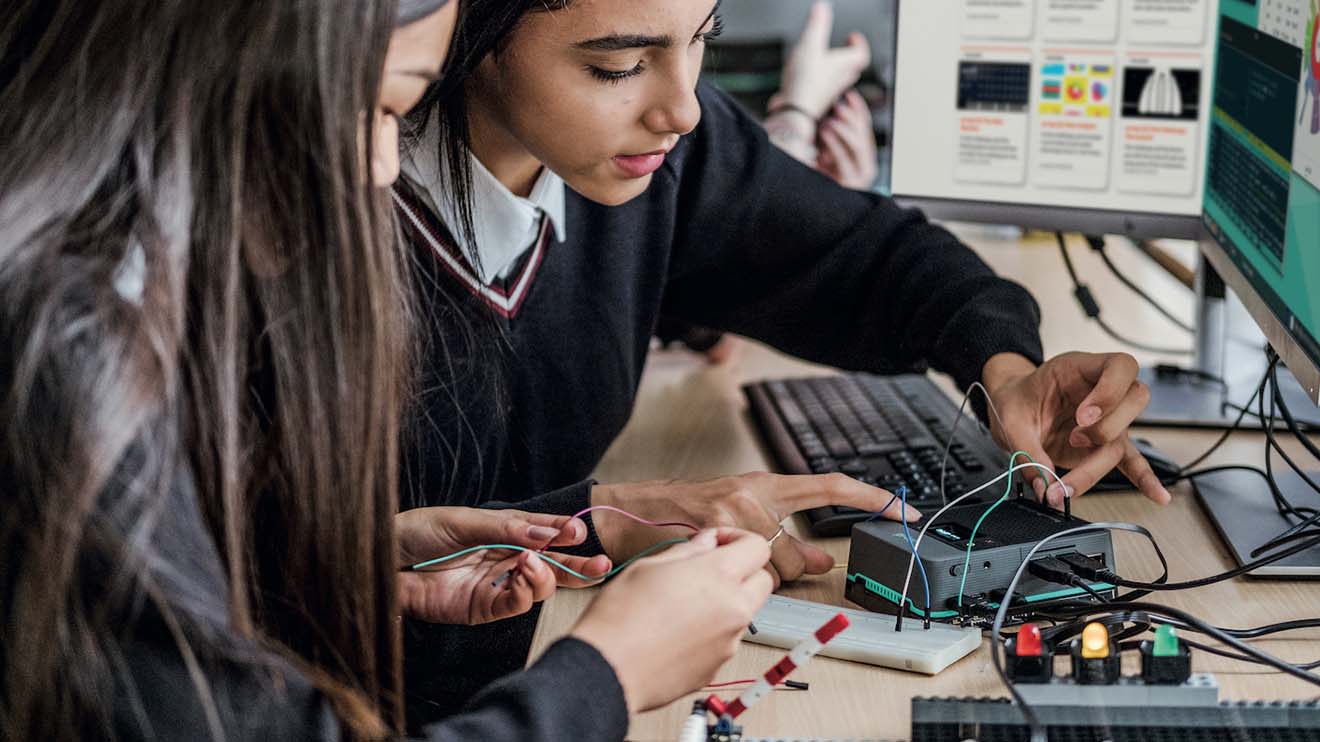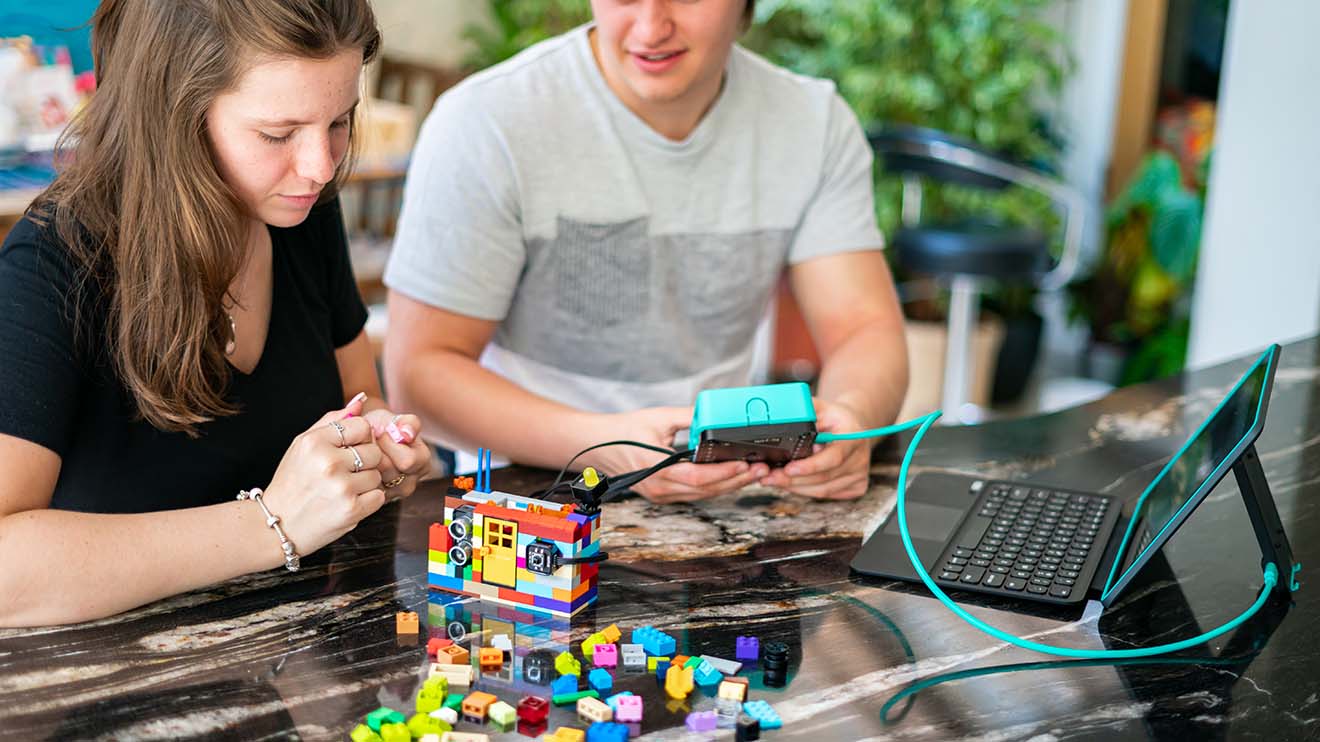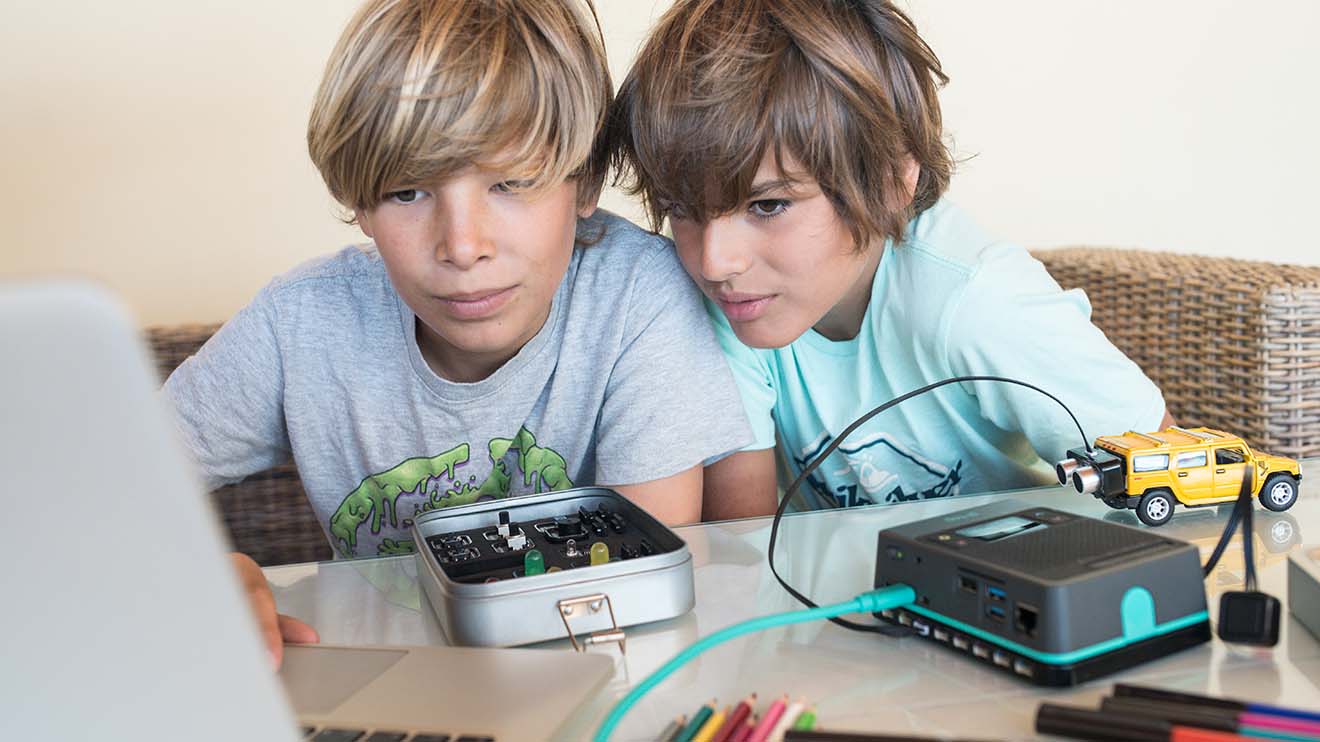 Takes you from

beginner to maker
Once you've mastered the basics, make more complex projects with materials you already have in your school or home...
Robust and portable design
With a 5-hour internal battery, it's perfect for making on the go.
Over 14 components
Including potentiometers, LEDs buttons, sound & light sensors and many more.
Compatible with…
Grove components, Arduino, BBC micro:bit and others.
Community of makers
To help and support your projects, from beginner to advanced level.
Product specification
Pre-installed Raspberry Pi 4 4GB
Power Supply Unit (PSU)
pi-top Display Cable -HDMI & USB adapters
pi-topOS on 16GB SD Card
Electronics Kit
1x Foundation Plate
1x Ultrasonic Sensor
1x Buzzer
1x Light Sensor
1x Sound Sensor
2x Potentiometers
2x Green LEDs
2x Yellow LED
2x Red LEDs
2x Buttons
8x Connecting cables
FREE

pi-top [4]

Protective case
You'll need to connect to your

pi-top [4]

to a monitor, keyboard & mouse, or a laptop, tablet or our FHD Touch Display and Bluetooth Keyboard
You will also require an internet connection to access our Further project library.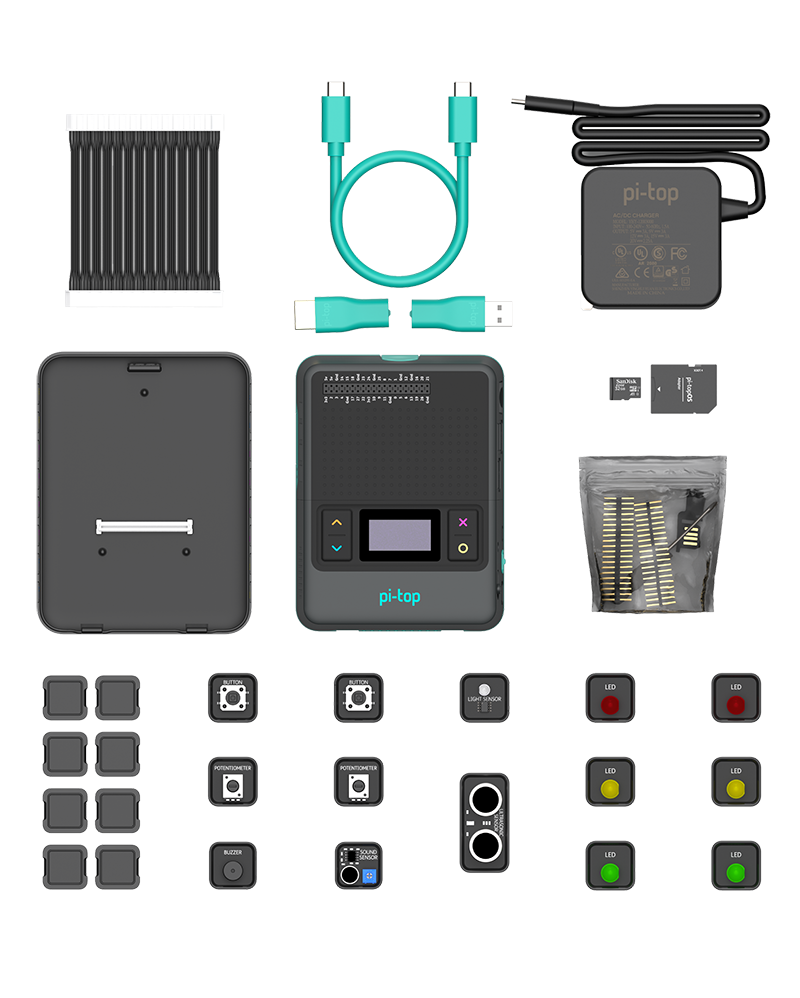 Expand your projects with our other project kits and accessories: