Robotics Kit
Bring Computer Science to the real world.
The most versatile and flexible programming and Robotics kit for classroom learning.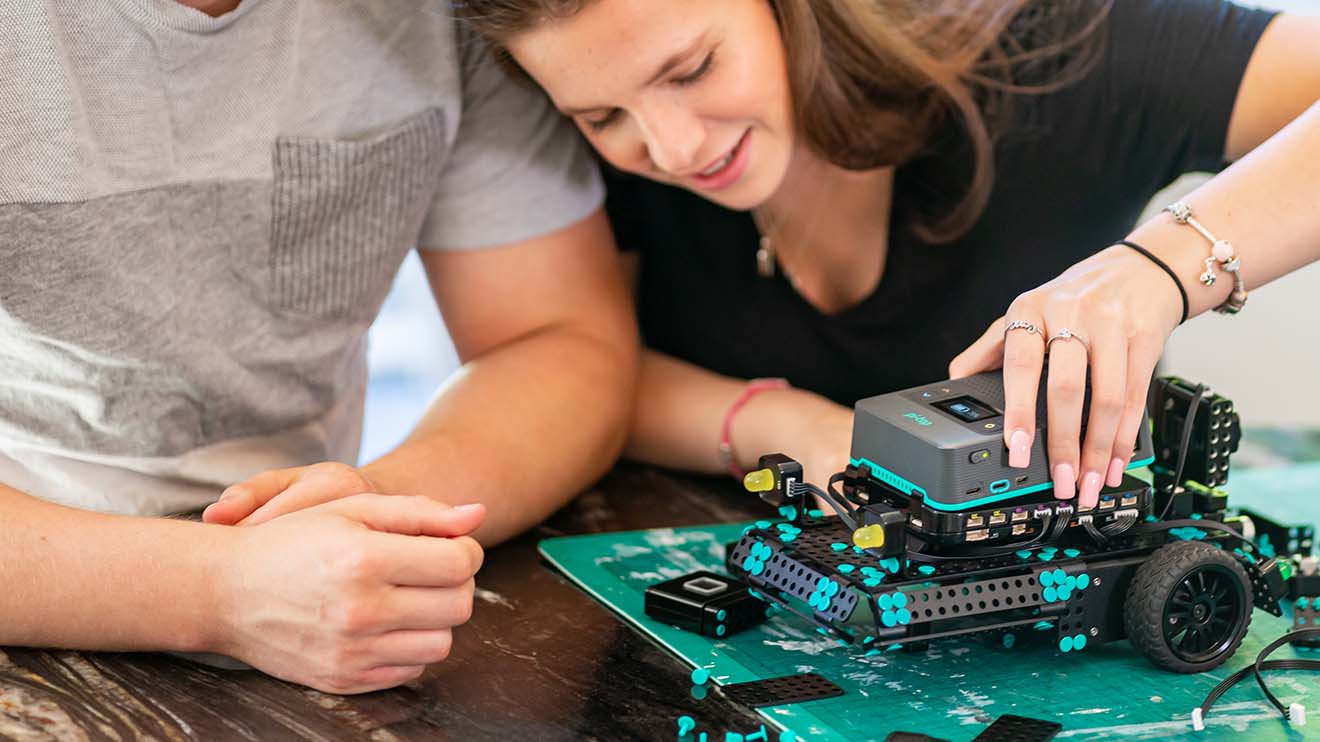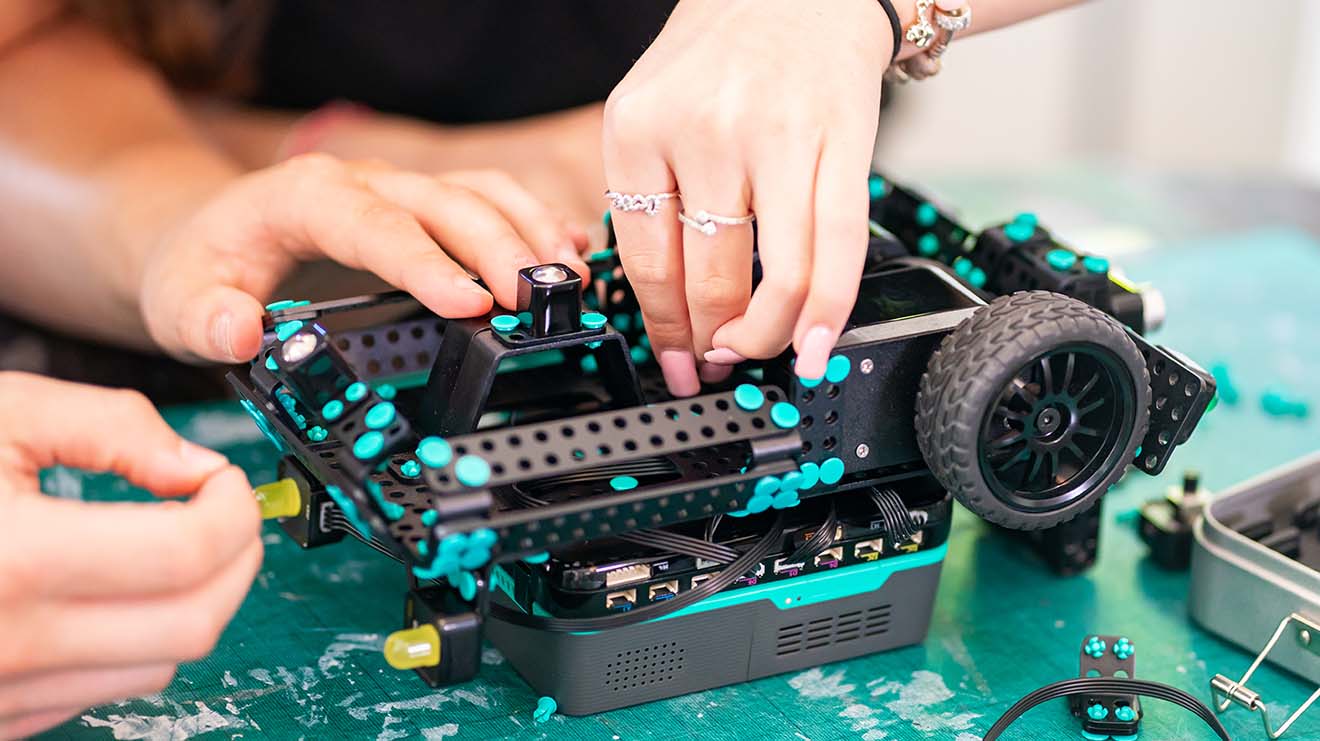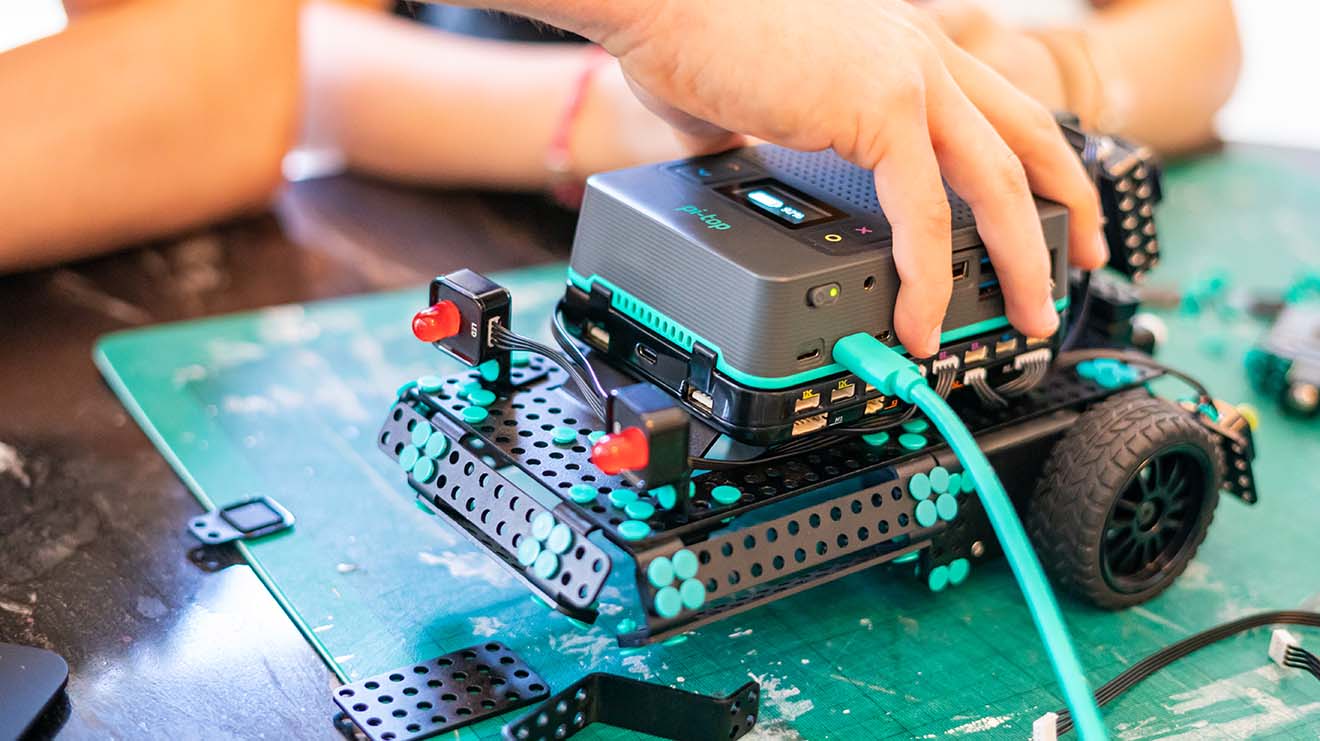 A versatile Robotics Kit for every level.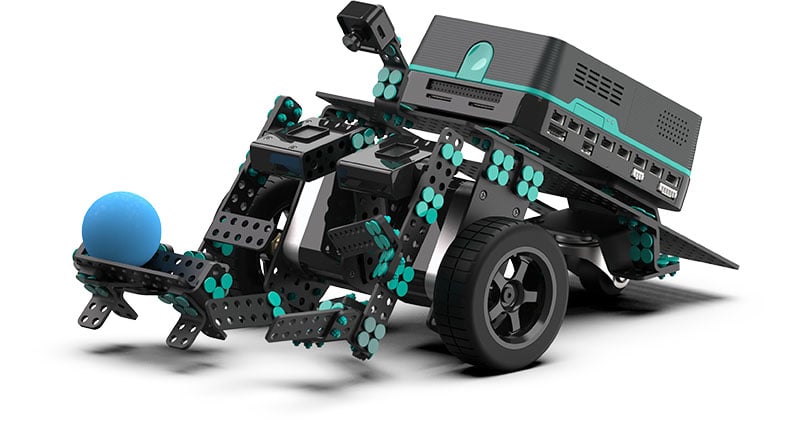 Unleash your students' creativity and problem solving skills! From early, block-based coding to advanced programming and engineering, the Robotics Kit can be used with every student at every skill level.
Many robots in one
From a personal helper robot to an autonomous rover, beginners and experts alike can build one of many configurations straight out of the box.
+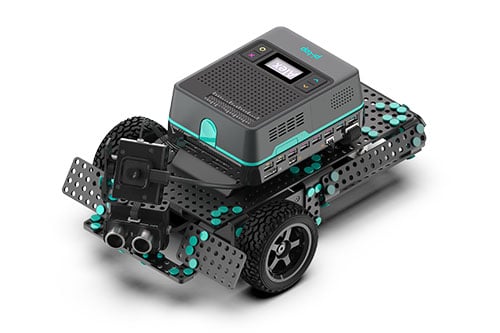 +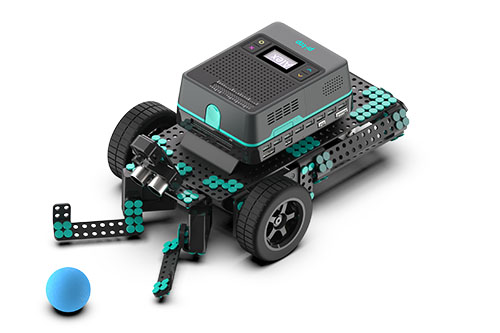 +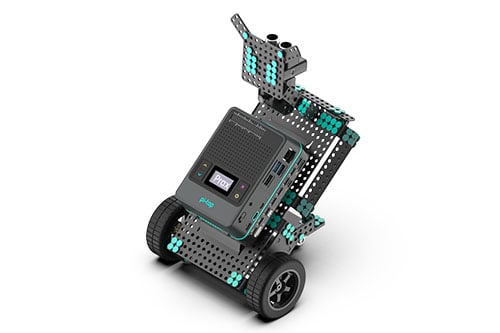 Teaching computer science and robotics should be fun and easy!
Not every computer science teacher has a background in technology, but it doesn't have to be scary!
We provide step-by-step instructions for every lesson in Further and include everything you need for an engaging CS class, no experience required.
Step-by-step teacher guides
Scope and Sequence documents
Standards Alignments
Robust and portable design
With a 5-hour internal battery, your students aren't tethered to a computer.
Over 50 construction pieces
Including an ultrasonic sensor, camera, construction plates and more.
Compatible with…
With Grove components, Arduino, BBC micro:bit and others.
Community help
To help and support your projects, from beginner to advanced level.
Product specification
Pre-installed Raspberry Pi 4 4GB
Power Supply Unit (PSU)
pi-top Display Cable -HDMI & USB adapters
pi-topOS on 16GB SD Card
Robotics Kit
1x Expansion Plate
50+ aluminium construction pieces
x250 rivets
2x Servo motors
2x Encoder motors
1x Ultrasonic sensor
1x HD 720p Camera
1x Castor wheel
1x Chassis plate
2x Tyres
6x Coloured balls
2x 12mm Wheel connectors
1x Phillips screwdriver
1x Rivet removal tool
2x Hex Allen keys
1x Roll of blue line following tape
FREE

pi-top [4]

Protective case
You'll need to connect to your

pi-top [4]

to a monitor, keyboard & mouse, or a laptop, tablet or our FHD Touch Display and Bluetooth Keyboard.
You will also require an internet connection to access our Further project library.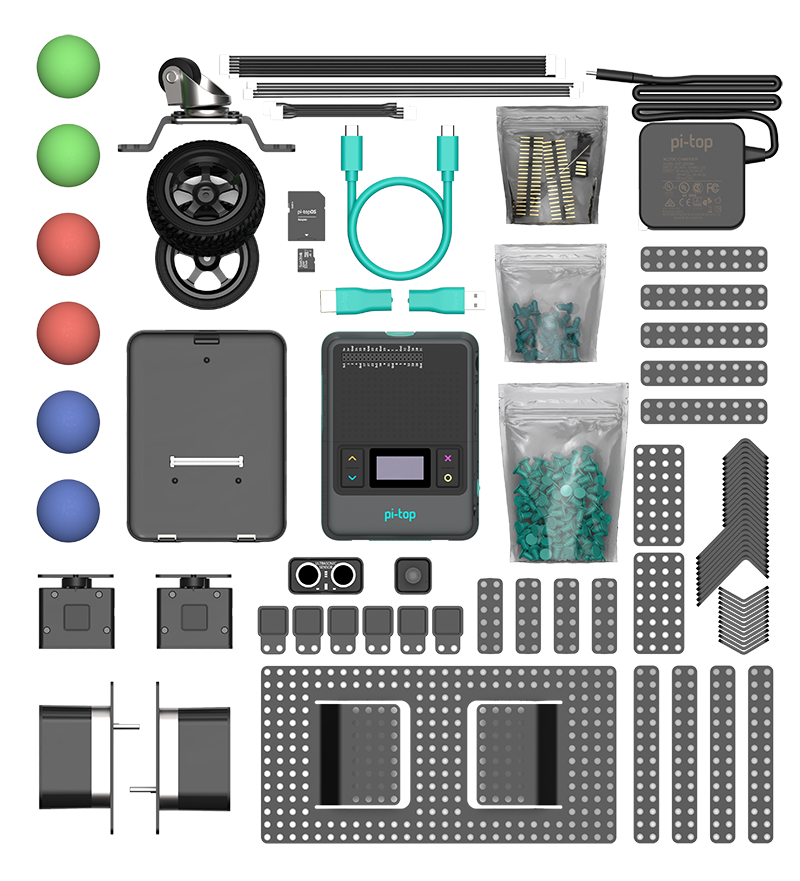 Expand your projects with our other project kits and accessories: