Make sure your
pi-top [4]

is switched off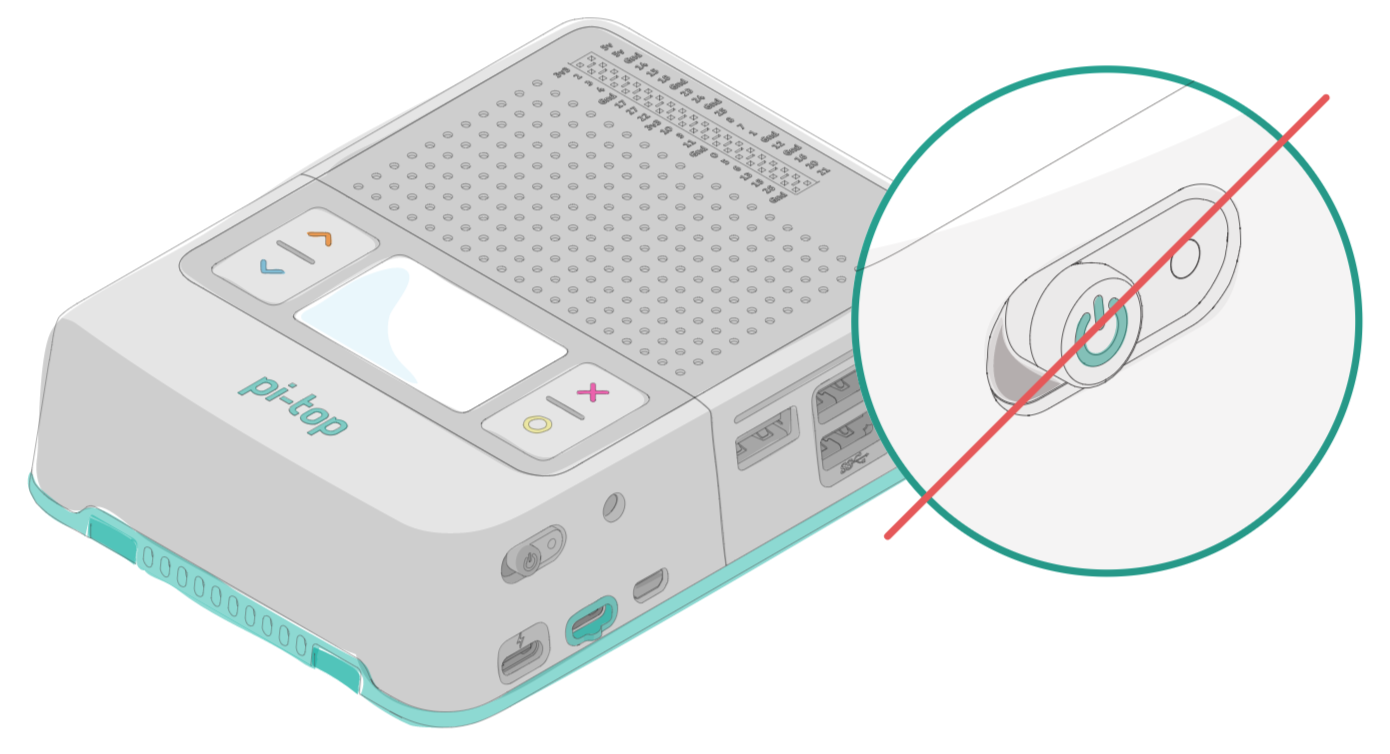 Find the green Display Cable shown here
You don't need the HDMI or USB-A adapters.
Plug one end of the cable into your
pi-top

and the other to the back of the screen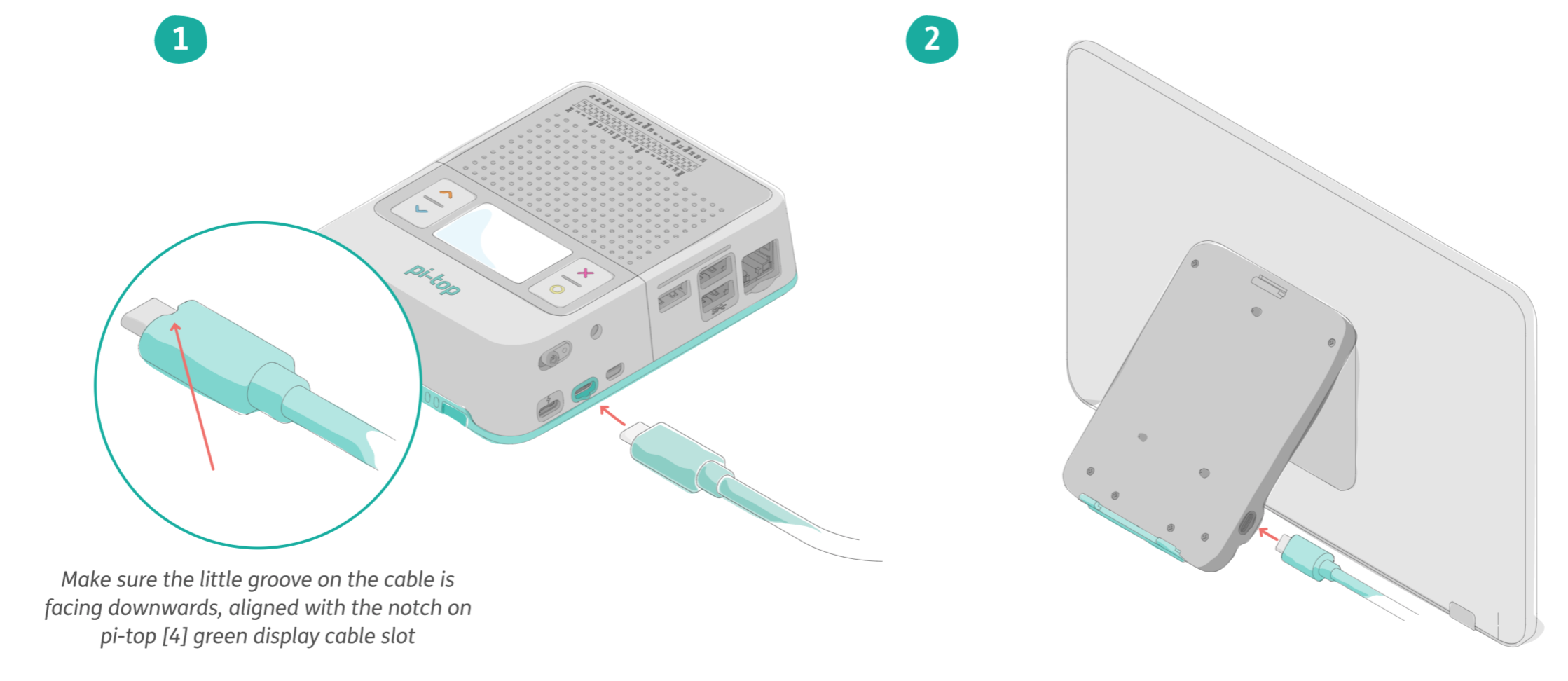 Plug in the Power Supply Unit and power up your
pi-top [4]
Slide the switch to the left until the green light comes up!
You're all done!
Once your pi-top [4] has powered up, you'll see this screen on your FHD Touch Display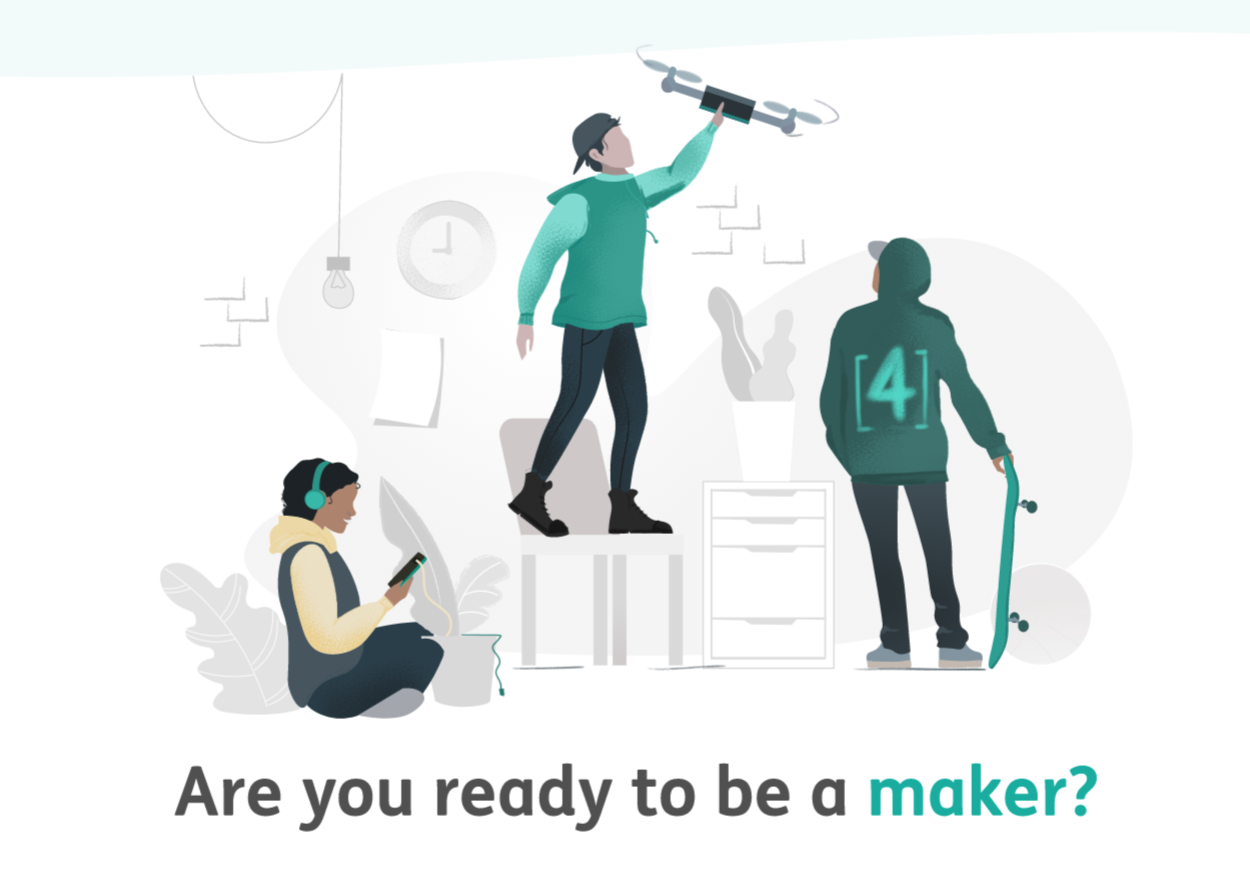 Now continue on your FHD Touch Display